Fresh City Farms Review 2021
Our Fresh City Farms review is slightly different from the other meal kit reviews that we've done, due to the necessity of describing a much different company.
While Fresh City Farms does provide meal kits that can be directly compared to the larger Canada-wide companies like Hello Fresh, they are also more of a "healthy food delivery company" and are now adding storefronts and pickup centers to their service portfolio. While you can use the company purely to get one-off meal kits delivered to your door, Fresh City also offers the ability to quickly purchase a variety of other organic health-conscious "Whole Food-sy" options.
Fresh City Farms Ratings by Our Readers
Cast your vote by selecting either button
Official website:
www.freshcityfarms.com
Plans for
Price ranges
$42.50 - $245.00 / week
$9.75 - $12.25 / serving
No exclusive promotions available via MKC
Fresh City Farms: Editorial Notes
There are two main points that serve to differentiate Fresh City from other meal competitors:
They are only available in the GTA (including Mississauga).
Their focus on locally-sourced, organic goods is their calling card. The lawyer-turned-farmer-turned-CEO Ran Goel has stated that Fresh City meal kits contain, "almost 100 percent organic" ingredients.
While eating organic is not everyone's cup of tea (at the risk of getting into a heated debate, we honestly don't believe that depending on what your definition of "organic" is—for there are now many definitions—it is responsible from a world food production standpoint to advocate for exclusive-organic agriculture) the company's tagline of "Fresh. Organic. Delivered. Healthy eating made easy." is certainly effective!
Fresh City Farms: Credibility and Reputation
If the name Fresh City seems familiar to you, it might be because you saw the company on CBC's Dragons Den.
Founder Ran Goel asked for $300,000 in exchange for 10% of his company. He had a solid pitch that emphasized his wish to offer an alternative to mainstream food practices and to keep things local. The show gives you some idea of what a Fresh City Bag would look like and what their small recipe cards consist of.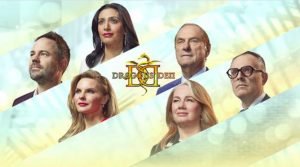 However, the Dragons shied away from making serious offers when it was revealed that the company currently had relatively slim profit margins, given the intense competition within the sector. Personally, as a longtime watcher of the show and "armchair venture capitalist" (blatantly stolen from the phrase: armchair quarterback) we really wonder about Fresh City's quest to be all things to all people in terms of opening brick-and-mortar locations and diversifying away from easy-to-understand, simple meal kits.
Click the link below to see the episode: https://www.cbc.ca/dragonsden/pitches/fresh-city-farms
| | |
| --- | --- |
| Established in | 2011 |
| Registered in | North York, ON |
| CEO | Ran Goel |
| BBB grade | NR |
| Independent rating | (Google) |
Fresh City Farms Weekly Plan Options
When you order from Fresh City Farms, their three most popular options are their bags. (No insulated boxes from Fresh City like you will find with Canada-wide meal kit providers like Goodfood, Chef's Plate, or HelloFresh.) Here's a quick breakdown of their most popular bags:
Fresh City Produce Bag
Whatever is fresh and in-season around Toronto. Fresh City buys up locally-sourced veggies (including from their own greenhouses) and delivers them to you. Contents of the bag vary from week-to-week, and you can't handpick what produce you want with this bag. You're basically signing up for a surprise food subscription box of local veggies and/or fruit. You can choose from various sizes and if you want exclusively fruit or exclusively vegetables. They tout their "Farmer's Choice" bag as their Best Value.
Fresh City Salad Jar Bag
We all know we should eat more salads. Fresh City's salad jars (which you can order separately, or as add-on items) contain all of the pre-portioned, organic ingredients, layered and sealed-in for freshness. They make it easy to simply empty the jar, mix up, and serve! They also include smoothies and snacks in these jars.
Price per serving
$9.75
$9.75
$9.75
$9.75
$9.75
$9.75
$9.75
$9.75
$11.25
$11.25
$11.25
$11.25
$11.25
$11.25
$11.25
$11.25
$12.25
$12.25
$12.25
$12.25
$12.25
$12.25
$12.25
$12.25
$10.49
$10.49
$10.49
$10.49
$10.49
$10.49
$10.49
$10.49
Shipping
$3.50
$3.50
$0.00
$0.00
$0.00
$0.00
$0.00
$0.00
$3.50
$3.50
$0.00
$0.00
$0.00
$0.00
$0.00
$0.00
$3.50
$3.50
$0.00
$0.00
$0.00
$0.00
$0.00
$0.00
$3.50
$3.50
$0.00
$0.00
$0.00
$0.00
$0.00
$0.00
Weekly Total
$42.50
$62.00
$78.00
$97.50
$78.00
$117.00
$156.00
$195.00
$48.50
$71.00
$90.00
$112.50
$90.00
$135.00
$180.00
$225.00
$52.50
$77.00
$98.00
$122.50
$98.00
$147.00
$196.00
$245.00
$45.46
$66.44
$83.92
$104.90
$83.92
$125.88
$167.84
$209.80
Fresh City Meal Kit Bag
The meal kit bags are what we're most interested in for the purposes of our Fresh City Farms review and comparisons. There are currently six different types of subscription plans: omnivore, pescatarian, a plan for meat lovers, vegetarian, vegan, and gluten-friendly. Finally, Fresh City currently has two brick-and-mortar locations in Toronto and is getting ready to add a third. One is a large 3,000 sq. ft. greenhouse and 2-acre farm at Downsview Park. The other is a solar-powered 3,000 sq. ft. glass greenhouse at Baka Mobile off of Highway 427. In addition to purchase options, these locations often offer workshops and events for producers/farmers to meet Fresh City customers.
For each bag, you can order from 2 to 5 recipes a week for two or four people. Prices per serving vary from $9.75 to $12.25 per week plus an additional shipping fee of $3.50 if you order for two people. In case you order for four people, the shipping fee is waved.
| | |
| --- | --- |
| Cooking skills needed | Basic |
| Ingredients sourced from | Canadian farms |
| Vegetarian restrictions | Choose by meal |
| Avoid an ingredient | Choose by meal |
| Calorie range | Choose by meal |
| Low carb options | Choose by meal |
| Allergy restrictions | Choose by meal |
Fresh City Farms: Terms and Fine Print
Delivery
| | |
| --- | --- |
| Delivery area | ON |
| Home delivery | Yes |
| Work delivery | Yes |
| Must be present for delivery | No |
| Delivery window | 11AM to 12AM (midnight) on your delivery day |
| Box stays cold for | 4 hours |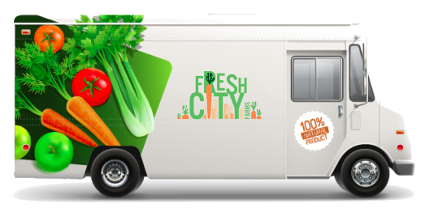 Fresh City Farms will deliver your order to your home or work address. Alternatively, you can pick it up in one of the Pickup Hubs. See below for a link to the pickup hub map:
Your home deliveries usually arrive weekly between 11 am and midnight on your delivery day, and office deliveries arrive by 5 pm. Fresh City Farms will charge you $3 to $3.50 for delivery depending on your location. Deliveries over $75 are free, and of course, there is no charge for pick up at any of the Pickup Hubs.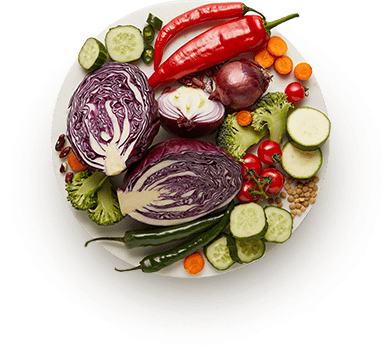 Flexibility
| | |
| --- | --- |
| Switch between plans | No |
| Minimum subscription length | No |
| How to cancel subscription | Online account, email or phone |
| Extra charge for skipping week | No |
| Weekly deadline to cancel/skip | 10:00 am the day before your delivery |
| Auto-renewal | No |
| Personalization options | Selection of different dishes |
In case you need to change your preferences, to skip a single delivery, or put your deliveries on hold for a block of time, you need to notify the company earlier than 10 am the day before your delivery. In case you need to cancel your subscription, you can do it via your online account, by phone or email.
Fresh City Farms: Support and Usability
In case you need to contact Fresh City Farms customer support, you have several ways to do so: by phone, email, via online chat, or on social media. The company has accounts on Facebook and Instagram. Unfortunately, no mobile app is available at the moment.
Address
70 Canuck Ave, North York, ON M3K 2C5
Frequently Asked Questions:
Can I skip a delivery week?
Yes. Log in to your account and simply hold your order for that week. The deadline to cancel is 10:00 am the date before your delivery is scheduled.
Is Fresh City environmentally friendly?
How do I return my tote bag?
Do all of Fresh City Farm's produce have organic certification?
Are all your produce and products local?
The Final Words About Fresh City Farms
If you live in the GTA and place a high value on the idea of buying locally-grown, organic food—then Fresh City is right in your wheelhouse. We like the idea of the returnable tote bags and the variety of different select-and-deliver options available. If, on the other hand, you put more emphasis on meat-eating meals, just want fresh produce (as opposed to fresh PLUS organic and local), and want your food kept cool in an insulated box, then I would recommend checking our Hello Fresh Review or Chef's Plate Review. In case you are interested in locally grown organic meat, Papa Earth will be your best option.
No exclusive promotions available via MKC
---
You have 14 2-portion meals to choose from. Minimum order is $27
You have 18 2-portion meals to choose from. Minimum order is $27
You have 21 2-portion meals to choose from. Minimum order is $27
You have 70 2-portion meals to choose from. Minimum order is $27