Fresh City Farms Review 2023
Unfortunately, Fresh City Farms suspended its meal kit delivery service in August 2020, stating that the company is planning to focus all of its efforts on creating and delivering prepared meals and sides instead. Check out our reviews of other
Canadian meal kits companies
to select a new meal kit delivery service.
Our Fresh City Farms review is slightly different from the other meal kit reviews that we've done, due to the necessity of describing a much different company.
Fresh City Farms doesn't provide meal kits anymore but it still delivers healthy, pre-made meals and groceries. For this reason, it's hard to directly compare it to the larger Canada-wide companies like Hello Fresh — they are more of a "healthy food delivery company" and are now adding storefronts and pickup centers to their service portfolio. While you can use the company purely to get one-off meal kits delivered to your door, Fresh City also offers the ability to quickly purchase a variety of other organic health-conscious "Whole Food-sy" options.
Fresh City Farms Ratings by Our Readers
Cast your vote by selecting either button
Official website:
www.freshcityfarms.com
Plans for
Price ranges
$42.50 - $245.00 / week
$9.75 - $12.25 / serving
No exclusive promotions available via MKC
Fresh City Farms: Editorial Notes
There are two main points that serve to differentiate Fresh City from other meal competitors:
•

They are only available in the GTA (including Mississauga).

•

Their focus on locally-sourced, organic goods is their calling card. The lawyer-turned-farmer-turned-CEO Ran Goel has stated that Fresh City meal kits contain, "almost 100 percent organic" ingredients.
 The company's tagline of "Fresh. Organic. Delivered. Healthy eating made easy." is certainly effective and captures it all!
Fresh City Farms: Credibility and Reputation
| | |
| --- | --- |
| Established in | 2011 |
| Registered in | North York, ON |
| CEO | Ran Goel |
| Independent rating | (Google) |
If the name Fresh City seems familiar to you, it might be because you saw the company on CBC's Dragons Den.
Founder Ran Goel asked for $300,000 in exchange for 10% of his company. He had a solid pitch that emphasized his wish to offer an alternative to mainstream food practices and to keep things local.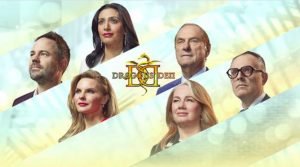 Click the link to see the episode: https://www.cbc.ca/dragonsden/pitches/fresh-city-farms
Fresh City Farms Meals
Online, you can filter by Vegan, Vegetarian, Dairy-free, and Gluten-free, which is helpful to get a quick view of what's available to you. There are no plans anymore since they don't do meal kits. You simply order what you like. Here are some of the meal options you can order. 


Fresh City's Salad Jars contain all of the pre-portioned, organic ingredients, layered and sealed-in for freshness. They make it easy to simply add the dressing to the ingredients into the jar, mix up, and serve. Here are some sample prices for salads:
• Apple fennel slaw (470g) = $11.99

• Chicken Caesar salad (580g) = $19.95

• Taco salad jar (305g) = $12.99
Fresh City's Power jars also simply require you to mix and eat the pre-portioned and pre-cut organic ingredients. Here are some power jars and prices:
• Fiesta chicken with black beans and brown rice (440g) = $17.99

• Harvest veg with maple mustard lentils and quinoa (425g) = $17.99

• Mediterranean chicken and rice (410g) = $17.99
Fresh City also offers organic breakfasts. Here are some sample items and prices:
• Blueberry coconut yogurt parfait (225g) = $7.99

• Bacon mushroom and cheese mini frittatas (227g) = $9.99

• Peanut butter banana energy bites (180g) = $9.99
You'll also find a large assortment of healthy entrees and some of them could double as dinner. Here are some sample items and prices:
• Beef and pork homestyle meatballs (350g) = $21.99

• Roasted red pepper, spinach and feta quiche (9 inches) = $29.99

• Lentil and sweet potato shepherd's pie (825g) = $19.49
There's a good selection of homemade soups and also organic soups in a jar by Sopa Organica. Here are a couple from each section to give you an idea:
• Homemade red lentil and kale soup (800ml) = $13.90

• Homemade broccoli and cheddar soup (800ml) = $15.99

• Sopa Organica's creamy pea and mint soup (1L) = $10.99

• Sopa Organica's zucchini and basil soup (1L) = $10.99
There are sandwiches and wraps that make for a great lunch on the go. They range from $9.99 to $13.49. 
Price per serving
$9.75
$9.75
$9.75
$9.75
$9.75
$9.75
$9.75
$9.75
$11.25
$11.25
$11.25
$11.25
$11.25
$11.25
$11.25
$11.25
$12.25
$12.25
$12.25
$12.25
$12.25
$12.25
$12.25
$12.25
$10.49
$10.49
$10.49
$10.49
$10.49
$10.49
$10.49
$10.49
Shipping
$3.50
$3.50
$0.00
$0.00
$0.00
$0.00
$0.00
$0.00
$3.50
$3.50
$0.00
$0.00
$0.00
$0.00
$0.00
$0.00
$3.50
$3.50
$0.00
$0.00
$0.00
$0.00
$0.00
$0.00
$3.50
$3.50
$0.00
$0.00
$0.00
$0.00
$0.00
$0.00
Weekly Total
$42.50
$62.00
$78.00
$97.50
$78.00
$117.00
$156.00
$195.00
$48.50
$71.00
$90.00
$112.50
$90.00
$135.00
$180.00
$225.00
$52.50
$77.00
$98.00
$122.50
$98.00
$147.00
$196.00
$245.00
$45.46
$66.44
$83.92
$104.90
$83.92
$125.88
$167.84
$209.80
Other pre-made options you can order include smoothies, appetizers, sides, sauces, dips, and dressings. Fresh City also has a great selection of food and beverage ingredients that fall under the following sections: Produce, dairy, deli and cheese, bakery, meat, seafood, grocery, beverages, snacks, and organic produce boxes. You can subscribe for a weekly or bi-weekly delivery of the produce boxes that can include fruit only, veg only, or a combination. They don't come with recipe cards unlike meal kits and you can't pick what fruit or veg you want as it's all seasonal and chosen from local organic farms.
| | |
| --- | --- |
| Cooking skills needed | Basic |
| Ingredients sourced from | Canadian farms |
| Vegetarian restrictions | Choose by meal |
| Avoid an ingredient | Choose by meal |
| Calorie range | Choose by meal |
| Low carb options | Choose by meal |
| Allergy restrictions | Choose by meal |
Fresh City Farms: Terms and Fine Print
Delivery
| | |
| --- | --- |
| Delivery area | ON |
| Home delivery | Yes |
| Work delivery | Yes |
| Must be present for delivery | No |
| Delivery window | 11AM to 12AM (midnight) on your delivery day |
| Box stays cold for | 4 hours |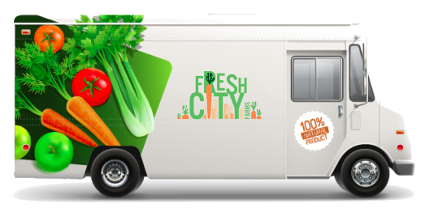 Fresh City Farms will deliver your order to your home or work address. They deliver between one and six days each week, depending on your postal code. You can choose from four delivery slots (9am to 1pm / 1pm to 5pm / 5pm to 9pm / 10am to 9pm for the cheapest delivery). Alternatively, you can pick it up in one of the Pickup Hubs. See below for a link to the pickup hub map:
Customer Reviews
The Fresh City Farms home delivery service gets 4.2 stars out of 5 on Google, which is very high. Most customers shop at Fresh City Farms because they want organic food that is sourced sustainably, and feel that the prices are reasonable given the high quality of the food. The quality and variety of the fruit and veg are also a favourite for many. Here's one customer's review:

"So easy to shop on the website, auto checkout is amazing. There was so much to choose from. Something for everyone really. Was updated by email about when my delivery would come. And again when it arrived. Highly recommend Fresh City!"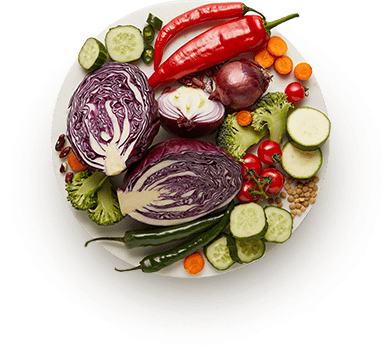 Flexibility
| | |
| --- | --- |
| Switch between plans | No |
| Minimum subscription length | No |
| How to cancel subscription | Online account, email or phone |
| Extra charge for skipping week | No |
| Weekly deadline to cancel/skip | 10:00 am the day before your delivery |
| Auto-renewal | No |
| Personalization options | Selection of different dishes |
Frequently Asked Questions:
Are Fresh City Farms and Mama Earth the same?
No, but Fresh City did buy Mama Earth in 2022. They were competing for years and will now join forces to create an even better experience for customers. At this stage, the brands will remain separate and operate as they've always done, until they decide the best way to work together in the future.
What's the Seasons Pass Membership?
Is all of the produce organic?
Is Fresh City Farms environmentally friendly?
Our Final Thoughts About Fresh City Farms
If you live in the GTA and place a high value on the idea of buying locally-grown, organic food—then Fresh City is right up your alley. If you are looking for meal kits in Toronto and the GTA, we would recommend checking our HelloFresh review or Chefs Plate review. Meal kits give you greater control over what goes in your food (e.g. salt and oil). In case you are interested in locally sourced organic meat, Papa Earth will be your best option.
No exclusive promotions available via MKC
---
You have 14 2-portion meals to choose from. Minimum order is $27
You have 18 2-portion meals to choose from. Minimum order is $27
You have 21 2-portion meals to choose from. Minimum order is $27
You have 70 2-portion meals to choose from. Minimum order is $27