HelloFresh Canada Review 2021: Is HelloFresh Worth It?
HelloFresh is a pioneer in the online meal kit industry with a wide and growing client base worldwide, and Canada is no exception. As meal kit delivery  services have gotten more popular across Canada in recent years and into 2021, several competitors have popped up in Canada's urban centers, but for many rural areas, HelloFresh is the only option available. In fact, HelloFresh is Canada's largest and most popular online meal kit. Our team has extensively analyzed this company to learn more about the services they provide. Read this HelloFresh Canada review to see if their meal kits are right for you.
HelloFresh Ratings by Our Readers
Cast your vote by selecting either button
Plans for
Price ranges
$78.93 - $165.03 / week
$9.69 - $11.49 / serving
HelloFresh Canada Review Summary
HelloFresh is a titan in the meal kit industry and has shown no signs of slowing down in recent years. In 2020 alone, HelloFresh boasted over $4 billion in sales across North America, Europe and Australia, with more than 600 million meals sold. Over several years of reforming and fine-tuning their business model and company logistics, HelloFresh has emerged as the world's leading specialist in delivering pre-measured ingredients for fresh, home-cooked meals to customers' doors.


HelloFresh is not the cheapest meat kit in Canada, costing an average of $12 per person, per meal. This is virtually the same as the average Canadian meal kit cost. However, HelloFresh customers know that they are paying for more freedom of choice in their menu, better quality ingredients, reliable delivery, and environmentally-friendly packaging.

The company offers generous discount codes for first-time customers. Canadians interested in trying HelloFresh at a heavily reduced rate can use the offer code 5YRAFF to get $100 off their first orders.
HelloFresh: Credibility and Reputation
HelloFresh started delivering  food subscription boxes in Germany and quickly expanded its operation to the rest of western Europe, North America, and Oceania. The HelloFresh Canada branch began operations in 2016. Since that time, they have quickly expanded to become the biggest meal kit service company in Canada. The company has invested serious resources into the Canadian market, with the number of Canadian employees skyrocketing from just nine in 2016 to over 350 in the year 2020. This commitment demonstrates HelloFresh's dedication to serving their Canadian client base.
Ian Brooks, the CEO of HelloFresh Canada, has declared that the company can deliver fresh food to dinner tables nearly a week faster than high-end supermarkets. HelloFresh customers benefit from the company's streamlined process that cuts out middlemen like wholesale vendors and grocers. It is clear that these efficient choices have paid off, given that HelloFresh saw its global revenue double between 2017 and 2019 ($252 million to $511 million), and double again in 2020 when it exceeded $1.1 billion.
Unlike most of Canada's other meal kit companies, which tend to be more regional and localized, HelloFresh is available in most suburban communities and rural areas. Customers residing outside of major urban centers know how hard it can be to get custom services like meal kits delivered to your house. Indeed, meal kits are especially valuable to rural customers who frequently have to deal with higher grocery prices and limited availability for fresh produce.
COVID pandemic bolstering meal kit sales
During the past year, COVID-19 restrictions have caused many restaurants to fully or partially shut down, and many grocery stores placed additional restrictions on shopping. Many COVID-wary consumers have been looking for alternative sources of healthy meals as they adapted to spending much more time than usual at home. As a result, HelloFresh has seen a dramatic increase in sales thanks to restless customers looking to try new dishes or to simply minimize the risk of going out in public. The company's global revenue more than doubled from 2019 to 2020, and net profit surged by $1.07 billion. Even as the pandemic winds down, the company's co-founder and CEO Dominik Richter reports that they "expect consumers to continue to rely on e-commerce solutions to shop for food, as many have experienced the superior value proposition that we can offer in terms of price, variety and convenience
| | |
| --- | --- |
| Established in | 2016 |
| Registered in | Toronto, ON |
| CEO | Dominik Richter |
| Clients in Canada | 90,000 |
| Independent rating | (Google) |
HelloFresh Meal Plans and Menus
Like most meal kit providers, HelloFresh has several plans available, depending on your needs. Plans vary based on the number of meals being ordered and the number of people being fed. Each HelloFresh weekly menu includes about 25 to 30 diverse meal options. These meals include several vegetarian options, as well as premium meals with pricier meats like steak or lobster. Menus are cycled to ensure that there are always new options available every single week, although particularly popular dishes are sometimes repeated. Per-servings meal kit  costs  vary based on the number of meals and the number of servings needed.
Selecting a meal plan is easy to do, since HelloFresh maintains both an online website and an accessible mobile app. Once the app and payment information are set up, selecting each week's meals is simple, and can even be done several weeks in advance. Over time, the algorithm learns each customer's general preferences and will make suggestions based on past choices. This is also helpful in the event that a customer forgets to make a selection for a certain week.
Price per serving
$10.33
$11.49
$9.69
$11.25
$11.49
$10.33
$11.25
$9.69
$11.49
$10.33
$11.25
$9.69
$11.49
$10.33
$11.25
$9.69
Weekly Total
$133.95
$78.93
$165.03
$99.99
$78.93
$133.95
$99.99
$165.03
$78.93
$133.95
$99.99
$165.03
$78.93
$133.95
$99.99
$165.03
HelloFresh Meat & Veggies Plan
This is the most popular plan from HelloFresh. There are always several vegetarian options included in the Hello Fresh menu, and a wide variety of different meats are cycled through in order to cater to every palate. Most meals take approximately 30 to 45 minutes to prepare. This plan is great for adults looking to shake up their usual lunch and dinner schedule by trying out new recipes from a variety of cuisines.
HelloFresh Family-Friendly Plan
Many families claim that this is the plan that makes Hello Fresh worth its value. It offers high-quality, healthy, and kid-friendly meals. After sending millions of meal kit boxes out around the world, HelloFresh claims that they have perfected the art of easy-to-prepare meals that kids will enjoy. Recipes are created with the family in mind, as spice levels are easy to control. HelloFresh's meal kits are a nutritious alternative to fast food, and they also serve as an opportunity for family members with less cooking experience to step into the kitchen. This plan is intended for customers purchasing four servings of each meal.
Promotion
$100 discount available
Get $100 off your first 4 HelloFresh boxes! Sign up today for $100 off, including free shipping on your first delivery.
Claim Now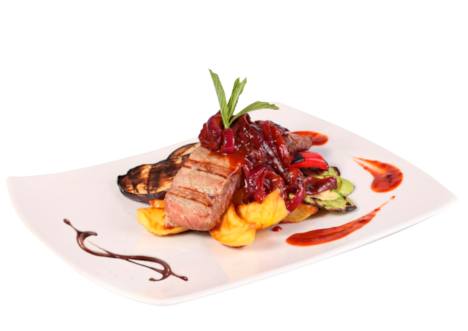 HelloFresh promo compared to other meal kit coupons
Company

Provinces
Served

Promotion

Amount

Unit

Duration

Value $CAD

Promo code

10

1

9

3

1
AB, BC, MB, NB, NL, NS, ON, PE, QC, SK
AB, BC, QC, MB, NB, NS, ON, PE, SK
HelloFresh Vegetarian Plan
Eating more vegetarian is all the rage these days—and for good reason! It's not only healthier, it's also easier on the environment. The HelloFresh website says that "Our Vegetarian Plan involves an abundance of seasonal produce, hearty grains, and vegetarian-friendly proteins. It's specially designed with our vegetarian friends in mind, although we have a feeling even the most loyal meat-lovers will fall in love with the wide variety of creative and flavorful recipes." This is a strong choice for both established vegetarians as well as people interested in trying a meat-free diet.
HelloFresh Smart Meals Plan
Like the Vegetarian Plan, the Smart Meals Plan is focused on healthy eating. In particular, Smart Meals are low-carb, low-calorie dishes for those looking to stay off carbs and regulate their caloric intake. These recipes avoid sugar-heavy products and tend to stay in the realm of lean meats, whole grains, and leafy greens. Many fitness-oriented customers have praised this plan as a tool for reaching and maintaining their target weight and ideal body type.
| | |
| --- | --- |
| Cooking skills needed | Basic |
| Ingredients sourced from | Canadian farms |
| Vegetarian restrictions | Select with plan |
| Exclude an ingredient (e.g. pork) | Restrict in settings |
| Calorie range | Choose by meal |
| Low carb options | Choose by meal |
| Allergy restrictions | Choose by meal |
Kyle Prevost
A word from the site's founder
For me, meal kits worked better than a marriage counselor! Honestly, I have nothing but good things to say in my HelloFresh Canada review.
Look, I know I'm going to take some heat for saying this, but if I'm being truthful, I have never truly pulled my weight in the cooking department since moving in with my talented, brilliant, amazing wife. And yes, she might also be my go-to proofreader, so it's a virtual guarantee that she will read this.
I contributed to the general household chores chart by doing the laundry, outdoor maintenance, and lawn care, as well as usually taking the lead on supper clean-up.
But let's be honest … that's not really equal.
And … let's just say it didn't go unnoticed.
My problem wasn't that I shied away from the time "slaving over the hot stove." It was all the other stuff. The mental load of planning meals, making sure we had groceries (no easy feat in our humble rural abode), thawing meat, etc. That's where the whole cooking process lost me.
Enter HelloFresh Canada!
Now, every Tuesday, a magic box appears on our porch packed with three delicious individual bags of yummy goodness. It takes me three minutes to haul the box in, unpack everything, and I don't think about supper again until 30-45 minutes before it needs to be on the table!
Thanks to my HelloFresh Canada meal kits, I'm slowly but surely improving my culinary abilities as I learn different flavor combinations, and why extra steps—like searing before baking—can really add new dimensions to the taste palate. Who knew that adding garlic to meals was the key to life?!
For my family, the best thing about HelloFresh Canada has been the variety of meals offered. I never even imagined that my palate could diversify beyond the same miserable rotation of basic at-home cooking, with the occasional restaurant meal mixed in (and let's be honest, when you regularly visit the same restaurant, most of us tend to get pretty much the same thing every time). Even though HelloFresh Canada uses primarily local ingredients, they find ways to adapt cuisines from all over the world to help build a global culinary experience.
If you're a fellow free-loading eater reading this, you might be thinking to yourself, "This sounds swell and all, but he must be exaggerating on this whole it-made-a-difference-to-my-marriage thing."
Trust me—I'm not. My HelloFresh Canada review is this positive because to my family, it was truly worth every penny.
Show this to your partner that does most of the cooking in your household, and they will likely explain to you just how much it means to my wife that I help take a little of that mental burden off of her shoulders. Go ahead and ask … I'll wait!
Terms and Fine Print
Delivery
| | |
| --- | --- |
| Delivery area | AB, BC, MB, NB, NL, NS, ON, PE, QC, SK |
| Home delivery | Yes |
| Work delivery | Yes |
| Must be present for delivery | No |
| Delivery window | 8am-8pm |
| Box stays cold for | 12 hours |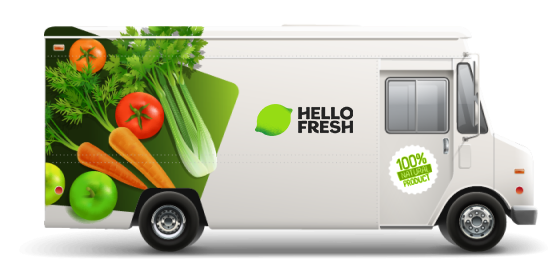 HelloFresh will deliver meal kits to the customer's doorstep sometime between 8 am and 8 pm once a week. Delivery is available in ON, BC, AB, SK, PE, NB, NS, and MB. The customer is not required to be at home to sign for the meal kit; it will be left at the specified delivery location. HelloFresh even offers workplace delivery if customers do not want their meal kits delivered to their home for any reason (such as package theft).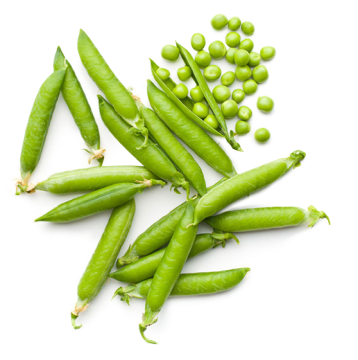 Flexibility
| | |
| --- | --- |
| Switch between plans | Yes |
| Minimum subscription length | 1 week |
| How to cancel subscription | Online account |
| Extra charge for skipping week | No |
| Weekly deadline to cancel/skip | Wednesday |
| Auto-renewal | Yes |
| Personalization options | Number of people, recipes per week |
A HelloFresh subscription will be automatically renewed until it is cancelled by the account holder. If the customer failed to make their own meal selections for a particular week, HelloFresh will pick meals on their behalf based on past preferences and ratings. Customers also have the ability to pause meal kit delivery for a set number of weeks, like if they are going out of town and won't be eating at home.
Support and Usability
HelloFresh is a well-established international food delivery company with a solid reputation. Customers can place orders online on their website, or they can use the HelloFresh mobile app. In addition, customers can quickly browse their old recipes (which are automatically cataloged), check or change the status of future weeks, and more.
In case of any issues with the HelloFresh service or products, HelloFresh customer support is easily accessible via various means of communication. They can easily be reached by phone, email, via social networks, or by regular mail. HelloFresh's business model is built on customer retention, so they maintain a robust support network to address any issues customers might have.
Address
2 – 41 Dovercourt Rd, Toronto, ON M6J 3C2
HelloFresh App Review
The HelloFresh app is incredibly user-friendly, making it very easy to select, change, or add recipes for each week's delivery. The app also allows the user to quickly check out any old recipes in case they want to try making them on their own. Additionally, HelloFresh also enables customers to pause a future week's delivery if they need to. The app has the added benefit of providing notification-based reminders to select each week's meals.
| | |
| --- | --- |
| Producer | Hellofresh SE |
| Available for | All ages |
| Price | Free |
| Play Store rating | |
| App Store rating | |
| Total downloads | 10,600,000 |
| Languages | |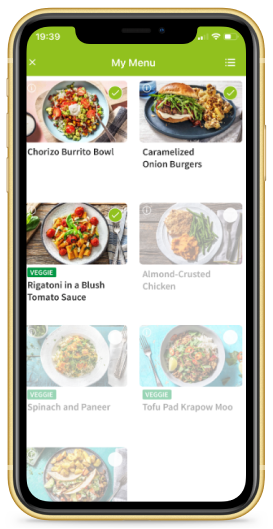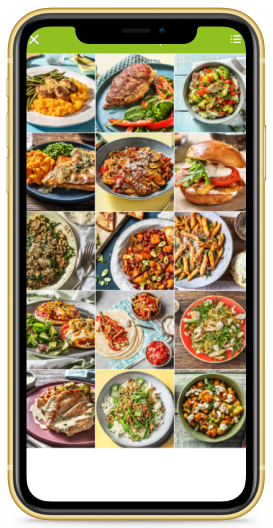 Frequently Asked Questions:
How long will the meal kit stay cold on my doorstep and fresh in my fridge?
HelloFresh boxes are specifically engineered to withstand hot temperatures and keep the meat & produce cool and fresh. Customers report that even in the summer months, the box's freezer packs successfully keep the food refrigerated for anywhere from 12 to 24 hours—meaning there is nothing to fear if a customer gets home late from work, or even completely forgets to bring a box inside until the next day.

One concern that's fairly unique to Canada is that the surrounding environment might not be too hot, but rather too cold. Some customers have noticed that in especially frigid temperatures, vegetable leaves may be frozen and wilted. Therefore, customers living in particularly cold environments could redirect their HelloFresh delivery to their workplace during the winter months, so that there is less risk of vegetables completely freezing. However, it should be noted that these instances are rare. HelloFresh has experience delivering food in all climates around the world, and their delivery quality is remarkably reliable.
Is there a delivery charge?
Are there Keto, Paleo, Gluten-free, Halal, or Kosher options?
Do I have to enter a credit card to get my free box as a first-time customer?
Do I have to be home to get my HelloFresh delivery? What happens if I'm not home?
Where does HelloFresh source their ingredients, and is their food organic?
The Bottom Line
HelloFresh is undoubtedly our favorite meal kit delivery service in Canada. Users have a lot of choice in terms of meal planning, ingredients are consistent with the highest quality and freshness, the food is well-packaged and insulated, and the meals are both tasty and nutritious! Plus, the company demonstrates a commitment to environmental awareness by supporting local farmers and using recyclable materials in their boxes. HelloFresh is an excellent opportunity for chefs of all experience levels to strengthen their kitchen skills and enjoy delicious meals.
To see how Hello Fresh compares to other companies, check out our Hello Fresh vs GoodFood, Fresh Prep vs. Hello Fresh, and Hello Fresh vs Chefs Plate pages. We hope our HelloFresh Canada review will help you make the right decision. Ready to order? Don't forget our HelloFresh Canada promo code  5YRAFF for $100 off your first boxes!
---
Select up to four quick and easy recipes out of 22 meals each week
Select up to four family-friendly recipes out of 22 meals each week
This plan contains 6-8 vegetarian meals with no meat or seafood
Feel great with tasty carb- and calorie-smart options containing less than 650 kcal or 50g of carbs per serving