Is Blue Apron in Canada Yet?
If you're looking for a Blue Apron review for Canada, the sad news is that the review would only read: Coming Soon! Or we certainly hope so.
Truthfully, no one is sure if Blue Apron will ever come to Canada. While they are likely the largest meal kit company in the United States—sending out eight million meals per month across the country—they haven't yet made any noise about coming to Canada. And with their company having some troubles retaining their US market share, I would hazard a guess that the USA will continue to be their primary focus for the time being. You as a customer may keep asking their support if they are comping to Canada any time soon, and then – who knows? Your demand may create their supply.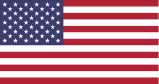 Blue Apron: Credibility and Reputation
Blue Apron was started in 2012 by co-founders Matt Wadiak, Ilia Papas, and Matt Salzberg. They quickly expanded the company after proving that they could attract tons of both consumer attention and lucrative rounds of financing!
In recent news, Blue Apron just signed a pretty big distribution deal with Costco, where the retailing giant will test drive the meal kits on their shelves. This is likely an attempt to fend off competitors such as Home Chef working with Walmart, as well as numerous other meal kit entries into the market. Perhaps the Costco connection might be beachhead that the company needs to bring Blue Apron into Canada? Will its lack of financial success prevent it from further expanding?
Blue Apron in Canada vs. Hello Fresh, Chefs Plate, and Goodfood
Because the American meal kit king has not had to compete on Canadian soil yet, it is difficult to compare Blue Apron vs. Hello Fresh or Blue Apron vs. Chefs Plate. The only somewhat relevant comparison would be in the USA, where Hello Fresh also has a presence and has been gobbling up market share since entering the market years after Blue Apron had been advertising. It appears that in that situation, most reviewers that I read give Hello Fresh an edge-based solely on customer service advantages. While Blue Apron is universally referred to as being tasty and a real trendsetter within the North American meal kit world, it appears that they have really struggled to keep new customers fully engaged.
When looking at Blue Apron in a Canadian context, GMP Securities analyst, Martin Landry, stated in the Globe and Mail, "The Goodfood story is attractive and different than Blue Apron for several reasons." The interview went on to state that Goodfood had "a lower cost structure, less intense competition, higher average revenue per user, better customer retention and lower customer acquisition costs." Given that Goodfood is the third-largest meal kit company in Canada, I'd say that means our National offerings are in pretty good shape!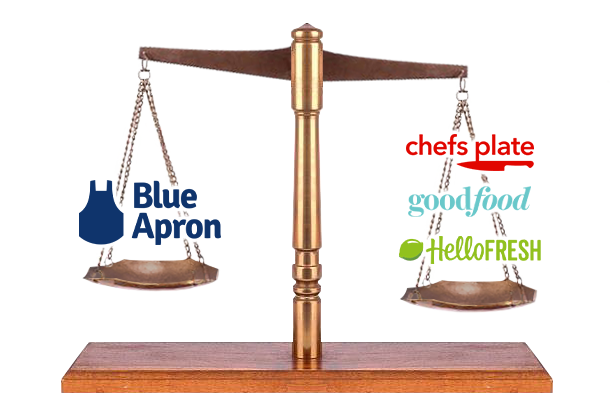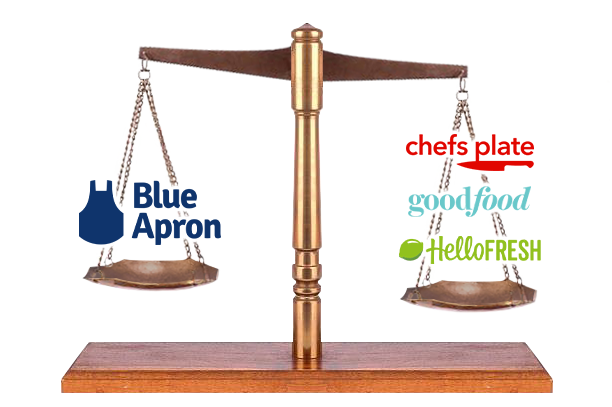 Blue Apron Meal Kit Information
Compared to other meal kit delivery companies, Blue Apron has a relatively low number of meals to choose from each week, from three to twelve, while Plated, for example, offers up to 30 meals each week. You can order two to four recipes per week for two to four people. There are three subscription plans to choose from, including one vegetarian plan.
Blue Apron meals take from 20 to 55 minutes to cook, which means that you need some experience in cooking before you start. Usually, easy-cook meals take about ten minutes to prepare. Blue Apron costs range from $7 to $9 per meal, which is comparable to other meal kits.
Unfortunately, US customers do not appear very happy about Blue Apron. They gave it a D- rating in their Blue Apron reviews on the BBB, and 2.8 out of 5 stars on Google. The customers said that Blue Apron meals are healthy, but they did not compare to the restaurant meals, like HelloFresh meals, for example.
| | |
| --- | --- |
| Price per serving | $7.49 – $9.99 |
| Weekly Total | $48 – $120 |
| Shipping | Free |
| Number of plans | 3 |
| Veggie options? | |
| | |
| --- | --- |
| Number of meals to choose from each week | 3-12 |
| Recipes per week | 2-4 |
| Number of people | 2-4 |
| Сooking time (min) | 20 – 55 min |
| | |
| --- | --- |
| Established | 2012 |
| Google Rating | 2.8 |
| Downloadable App | Yes |
The Bottom Line
Blue Apron tried very hard to become the leader of the meal kit delivery industry, but did they succeed? Even in the USA, their home country, they are not as popular anymore with heavy competition, both local and worldwide, despite millions of dollars spent on commercials. Thus, it looks very unlikely for a Blue Apron Canada branch to open anytime soon since the meal kit delivery industry in Canada is pretty saturated already, and their main competitor, HelloFresh, has already taken a great chunk of the market.

While it may be sad that Blue Apron is not coming to Canada, Canadians are lucky to have many other options to choose from, and we have covered all the Blue Apron equivalents and alternatives in Canada! View which ones are available for you on our meal prep delivery service page.