Best Weight Loss Meal Kits
There are many different ways to lose weight. Some people eat less and change their diet; others prefer to buy weight loss pills. Some go as far as bariatric surgery. Out of all the possible weight-loss strategies, there is one that definitely works: consuming fewer calories and moving more. With that in mind, and considering how many people would like to lose weight, many meal kit companies in Canada have started offering tasty meals with a smaller calorie count.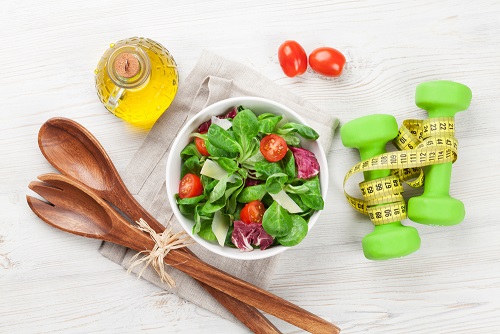 Weight Loss Diet Kits
There are many weight loss diets that promise great results in no time. There are diets for meat lovers, such as carnivore diet, keto diet, paleo, Atkins, and more. At the same time, vegetarians and vegans claim that when they quit eating meat, they lose weight. The problem there is that while it is possible to lose weight following these diets, it is hard to keep it off once you finish the diet.
Meal kit companies don't offer you a temporary weight loss diet. They offer you a new lifestyle. When you subscribe to a weight loss meal plan, you don't have to count calories: they have been counted for you. When you order your meals, you immediately see how many calories each meal contains.
How many calories do you need to consume each day? The answer to this question depends on your gender, age, physical activity, and whether you want to keep your weight steady or lose it. There are many weight loss calculators available online that will help you find your number.
Benefits of Using Meal Kits for Weight Loss
What are the hardest parts of weight loss? Motivation and staying on track. Although even the best weight loss meal kits can't really help you with motivation, they can help you with staying on track. If you use meal kits for weight loss:
Companies That Offer Meal Kits For Weight Loss
Not every meal kit company in Canada offers meal kits for weight loss. We selected a few companies that have weight loss meal plans or various meals with lower than usual calorie count.
Noom
A mobile health subscription service, Noom motivates people to make specific behavioural changes to help them live healthier lives. For this reason, the company has onboarded several health experts who are familiar with oncology, hypertension, diabetes management and prevention. These experienced professionals work together to develop a curriculum that pinpoints the causes behind weight loss struggles. If you subscribe to Noom, you will learn to focus on your mindset and then move on towards meals. Losing weight in the way entailed by Noom translates to examining people's eating behaviours, practicing accountability, managing emotions associated with food, and changing your lifestyle to achieve sustained weight loss. 
Average Costs: A subscription from Noom usually costs up to $59 per month.

Benefits of Noom:

They offer personalized courses which later on are highly effective since they are fun and keep a mind motivated for its goal. 
The latest psychology and behavioural science back every lesson they provide.
You are your boss; the amount of time you wish to invest in their app is entirely up to you.
Noom doesn't tell you what to do, and criticizing any type of food is out of the question for them. They believe in giving wisdom and helping their audience make informed choices that fit their lifestyles.
Noom also offers every user a personal coach who provides endless support through the weight loss journey
Keto Cycle
Keto Cycle ensures that all its clients stay on track with their keto diet and see quick, lasting results. It uses a user-friendly app to get its satisfying recipes and evolving meal plans to people who want to bring a change in their lives. As a result, the company uses an approach backed by scientific evidence and valuable research collected over a century. Through its unorthodox ways, it will help you see success. Keto Cycle will also provide links to you and instill confidence in you about your keto diet. The company strives to put everything you require at your fingertips.

Potential Costs: Keto Cycle charges different prices for its various plans. The three-month plan starts at $2.75 per week, whereas the six-month plan costs no more than $1.92 per week. Lastly, the twelve-month plan costs as little as $1.25 per week.

Pros: 

The app is easy to use

Meal plans developed with the help of top nutritionists

Customized meal plans
Cons:
Numerous meal plans to pick from

Slow responses from customer service
Perfect Body
One of the primary benefits of Perfect Body is that it provides personalized plans for every one of its customers. It helps subscribers permanently adopt healthy habits to lose weight and create nutritional meals for themselves. Furthermore, the brand ensures its clients take on easy-to-do and low-impact fitness routines. The main claim to fame for Perfect Body is its customized approach. It will take some key details from you concerning your health and come up with a 28-day routine you need to follow. With the help of controlled and safe methods, the company will provide you with meal plans that consist of more than 1,000 healthy recipes. You can now eat your favourite foods and keep up with your weight loss goals. 
Potential Costs: A three-month subscription from Perfect Body will set you back around $3 per week. Similarly, a six and twelve-month subscription will cost around $2 and $1.30 per week. 
Pros:

More than 1,000 recipes

Daily progress tracker

Several workout plans

Ingredients that are easy to find
Cons:

Beyond Body  

Beyond body uses a personalized quiz to develop a mainly designed program for all its subscribers. It will hand you a complete book containing meal plans, weight loss techniques, recovery suggestions, and delicious recipes tailored to your individual needs. You will then have a 28-day meal plan that keeps you on your toes. The company will not just cater to your weight loss needs but instead focus on your spirit, mind, and body. Whether you need long-term solutions or are searching for stress relief, Beyond Body is all you need. The brand promises its guidance to all without any discrimination. Once you subscribe to them, you will have a complete book made just for you. 
Potential Costs: If you choose to get an E-book from Beyond Body, it will cost you $40, whereas a hardcover and an E-book will set you back $85. 
Pros: 
Available in online and printed format

Offers numerous meal substitutes

Designs a customized workout program and meals to help you lose weight
Cons:
Has not been designed to cater to pregnant women
Another popular meal kit company, HelloFresh, does not offer any specific weight loss meal plans, but it has meals with fewer than 700 calories per portion on its menu. These include the Smoky Barramundi with Remoulade (570 calories), Baked Hot Honey Chicken (680 calories), or Greek Grain and Golden Halloumi Salad (650 calories).
Smaller local Canadian companies also have some fresh weight loss meal ideas. Cook It, for example, offers a Vegetarian Crunch Wrap (559 calories), or a Crispy Tofu Tonkatsu (577 calories) to customers who would like to lose weight. These meals will also fit vegetarian and even vegan diets if you avoid some ingredients, like cheese and yogurt. All the ingredients are packed separately, so you don't have to use them in your recipe.

Another local meal kit company, FreshPrep, offers vegetarian, vegan, and gluten-free meal options to their customers in the Vancouver area. These meals tend to have a lower calory count compared to the meals that contain meat and gluten. 

How to Choose a Weight Loss Plan?
While choosing the best weight loss plan that works for your body type can be extremely challenging to decide which paints a compelling picture. Sources such as magazines, books, and websites that center on health can be quite helpful if you decide to lose weight by reducing fat and carbs. However, since there are plenty of ways to lose weight, it is essential to ensure which would work best for you. For one, you can try talking to a health care provider who can guide you on a program that's right for you. Not only that, but a health care provider can help advise healthy tactics and keep you and your body balanced through the weight loss journey.

Personal needs do play an important role during these decisions. Analyzing past failed diet plans and considering your budget should be important. Health conditions should also be viewed seriously, especially if you want your weight loss journey to go through safely and healthily. Keeping this in mind, these are some of the many viewpoints to consider before making a rash decision to choose the right weight loss plan. For a healthy and sound journey, it is essential to be mindful of your physical journey, such as weight loss.
Final Words About Meal Kits For Weight Loss
What can I eat to lose weight? Amazingly, some meal kit delivery services in Canada have an answer to this ironic question, and they do offer meals with a lower calorie count than their regular menu.
The best weight loss meal kits are available to both subscribers of major brands like Noom and HelloFresh, as well as smaller companies such as Cook It. As the demand for weight loss diet kits continues to grow, we believe that more Canadian companies will include weight loss meal plans in their menus.