Best Weight Loss Meal Kits
There are many different ways to lose weight. Some people eat less and change their diet; others prefer to buy weight loss pills. Some go as far as bariatric surgery. Out of all the possible weight-loss strategies, there is one that definitely works: consuming fewer calories and moving more. With that in mind, and considering how many people would like to lose weight, many meal kit companies in Canada have started offering tasty meals with a smaller calorie count.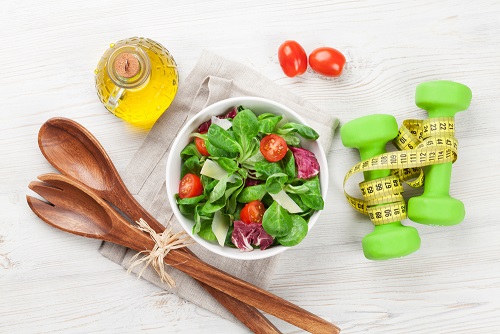 Weight Loss Diet Kits
There are many weight loss diets that promise great results in no time. There are diets for meat lovers, such as carnivore diet, keto diet, paleo, Atkins, and more. At the same time, vegetarians and vegans claim that when they quit eating meat, they lose weight. The problem there is that while it is possible to lose weight following these diets, it is hard to keep it off once you finish the diet.
Meal kit companies don't offer you a temporary weight loss diet. They offer you a new lifestyle. When you subscribe to a weight loss meal plan, you don't have to count calories: they have been counted for you. When you order your meals, you immediately see how many calories each meal contains.
How many calories do you need to consume each day? The answer to this question depends on your gender, age, physical activity, and whether you want to keep your weight steady or lose it. There are many weight loss calculators available online that will help you find your number.
Benefits of Using Meal Kits for Weight Loss
What are the hardest parts of weight loss? Motivation and staying on track. Although even the best weight loss meal kits can't really help you with motivation, they can help you with staying on track. If you use meal kits for weight loss:
Companies That Offer Meal Kits For Weight Loss
Not every meal kit company in Canada offers meal kits for weight loss. We selected a few companies that have weight loss meal plans or various meals with lower than usual calorie count.
One of the meal kit industry leaders in Canada, GoodFood, offers a Clean 15 weight loss meal plan that contains meals with less than 600 calories per portion. Examples of these meals include Mexican Spiced Pork Meatballs with Roasted Zucchini (560 calories), Thai Style Cod in Green Curry (500 calories), Greek Style Chicken Bowls (470 calories), and others. All these meals will also work for a low-carb diet since they don't contain many carbohydrates.
Another popular meal kit company, HelloFresh, does not offer any specific weight loss meal plans, but it has meals with fewer than 700 calories per portion on its menu. These include the Smoky Barramundi with Remoulade (570 calories), Baked Hot Honey Chicken (680 calories), or Greek Grain and Golden Halloumi Salad (650 calories).
Smaller local Canadian companies also have some fresh weight loss meal ideas. Cook It, for example, offers a Vegetarian Crunch Wrap (559 calories), or a Crispy Tofu Tonkatsu (577 calories) to customers who would like to lose weight. These meals will also fit vegetarian and even vegan diets if you avoid some ingredients, like cheese and yogurt. All the ingredients are packed separately, so you don't have to use them in your recipe.

Another local meal kit company, FreshPrep, offers vegetarian, vegan, and gluten-free meal options to their customers in the Vancouver area. These meals tend to have a lower calory count compared to the meals that contain meat and gluten.
Final Words About Meal Kits For Weight Loss
What can I eat to lose weight? Amazingly, some meal kit delivery services in Canada have an answer to this ironic question, and they do offer meals with a lower calorie count than their regular menu.
The best weight loss meal kits are available to both subscribers of major brands like GoodFood and HelloFresh, as well as smaller companies such as Cook It. As the demand for weight loss diet kits continues to grow, we believe that more Canadian companies will include weight loss meal plans in their menus.