Cook It Canada Review 2022
Do you find yourself running out of time for grocery shopping and meal planning? A Montreal-based meal kit delivery company called Cook It might have a solution for you. Whether you live alone, with a partner, or have little picky eaters in your family, Cook It will tailor their subscription boxes to your needs. Their recipes are simple, nutritious, and easy to cook.
No time to cook? No problem! You can choose from Cook It ready-to-eat options, heat them up in your microwave, and have your meal ready in minutes!
Cook It Ratings by Our Readers
Cast your vote by selecting either button
Plans for
Price ranges
$73.02 - $278.88 / week
$8.86 - $13.95 / serving
Cook It: Editorial Notes
Who is the intended audience for Cook It meal kits? The company has developed subscription plans with kid-approved meals for bigger families, meals for busy people who have little to no time to cook, meals with easy-to-follow instructions for novice cooks, and meals for people who don't eat meat. All you need to do is select the recipes you want for that week, then pick how many portions you need of each, and the ingredients and cooking instructions will be delivered to your door. The prices range from $7.33 to $11.84 per serving, which is comparable or even slightly cheaper than the prices of competitors like
HelloFresh
or
Fresh City Farms
.
Cook It: Credibility and Reputation
| | |
| --- | --- |
| Established in | 2014 |
| Registered in | Quebec |
| CEO | Judith Fetzer |
| Clients in Canada | 35,000 |
| Independent rating | (Google) |
One of the most popular companies on the Canadian market today, Cook It was established in 2014 in Montreal. This makes them one of the first meal kit companies in Canada. Cook It was also the first company to develop an environmentally-friendly version of the traditional meal kit. In December 2019, Cook It expanded by acquiring its Quebec-based competitor Miss Fresh. 
The company was founded by Judith Fetzer, a mother and entrepreneur. Fetzer has prioritized institutional equity by hiring marginalized groups such as refugees and people with intellectual disabilities. Cook It's positive workplace culture and strong values seem to be paying off. In Leger Marketing's 2020 WOW study, Cook It was the highest-ranked meal kit delivery service in terms of customer experience in the food delivery category. Another consumer protection organization, Protégez-Vous, has ranked Cook It the best meal kit in Quebec.

Currently, Cook It meal kits are available to residents of New Brunswick, Nova Scotia, Ontario, Prince Edward Island, and Quebec, serving hundreds of thousands of Canadian households. Every Cook It box includes fresh ingredients, the recipe cards with detailed instructions, and a surprise to make your meal kit experience even more fun!

Cook It Menus
Cook It offers two food plans: the Regular menu and the Vegetarian menu. With each plan, customers pick from 14 ready-to-cook meal kits every week. You can select anywhere from 2 to 7 meals per week, and 2 to 4 servings per meal. Each serving is enough to feed one adult or two young children.
Along with the ready-to-cook meals, Cook It also offers about 6 ready-to-eat meals each week. The distinction is that ready-to-cook meal kits have all the pre-measured raw ingredients needed to prepare the meal at home, while ready-to-eat meals have already been prepared and just need to be warmed up.
Vegetarian meal-kits menu
Regular prepared meals menu
Vegetarian prepared meals menu
Price per serving
$12.84
$11.88
$11.30
$11.00
$10.93
$12.84
$11.45
$11.00
$10.34
$10.06
$9.81
$11.88
$11.00
$10.32
n/a
n/a
n/a
n/a
$12.17
$11.13
$10.80
$10.50
$10.43
$12.17
$10.89
$10.50
$9.94
$9.56
$9.29
$11.13
$10.50
$9.88
$9.31
$9.00
$8.86
n/a
$13.95
$13.59
$13.23
$12.86
$12.50
$13.95
$13.41
$12.86
$12.32
$11.77
$11.23
$12.86
$12.67
$12.14
$11.41
$10.68
$9.96
n/a
$13.26
$12.91
$12.57
$12.22
$11.88
$13.26
$12.74
$12.22
$11.70
$11.18
$10.67
$12.91
$12.22
$11.53
$10.84
$10.15
$9.46
n/a
Shipping
$0.00
$0.00
$0.00
$0.00
$0.00
$0.00
$0.00
$0.00
$0.00
$0.00
$0.00
$0.00
$0.00
$0.00
n/a
n/a
n/a
n/a
$0.00
$0.00
$0.00
$0.00
$0.00
$0.00
$0.00
$0.00
$0.00
$0.00
$0.00
$0.00
$0.00
$0.00
$0.00
$0.00
$0.00
n/a
$0.00
$0.00
$0.00
$0.00
$0.00
$0.00
$0.00
$0.00
$0.00
$0.00
$0.00
$0.00
$0.00
$0.00
$0.00
$0.00
$0.00
n/a
$0.00
$0.00
$0.00
$0.00
$0.00
$0.00
$0.00
$0.00
$0.00
$0.00
$0.00
$0.00
$0.00
$0.00
$0.00
$0.00
$0.00
n/a
Weekly Total
$77.04
$95.04
$113.00
$132.00
$153.02
$77.04
$103.05
$132.00
$155.10
$181.08
$206.01
$95.04
$132.00
$165.12
n/a
n/a
n/a
n/a
$73.02
$89.04
$108.00
$126.00
$146.02
$73.02
$98.01
$126.00
$149.10
$172.08
$195.09
$89.04
$126.00
$158.08
$186.20
$216.00
$248.08
n/a
$83.70
$108.72
$132.30
$154.32
$175.00
$83.70
$120.69
$154.32
$184.80
$211.86
$235.83
$102.88
$152.04
$194.24
$228.20
$256.32
$278.88
n/a
$79.56
$103.28
$125.70
$146.64
$166.32
$79.56
$114.66
$146.64
$175.50
$201.24
$224.07
$103.28
$146.64
$184.48
$216.80
$243.60
$264.88
n/a
Promotion
$65 discount available
Click to get $65 OFF your first 2 boxes ($25 + $20 + $20), always FREE shipping!
Claim Now
Prices per serving vary depending on how many servings you decide to order each week, but the cost is generally $8-12 per serving for the Regular menu and $7-11 for the Vegetarian menu. The more food is ordered, the cheaper each serving gets, since less packaging and delivery logistics are involved. All of the packaging used by Cook It is reusable, recyclable, or biodegradable.
Cook It offers a variety of meals from various cuisines of the world. Each recipe is labelled with the time it takes to prepare (ranging between 20 and 35 minutes) as well as tags like Low in gluten, Family, Healthy, Spicy, Vegetarian, Choice of brunch, Recommended for the BBQ, Requires a blender, Quick recipe etc. The recipes come with easy-to-understand instruction cards, which you can save for future use if you want to recreate the recipe on your own.
Rewards Program
One of the many ways that Cook It is unique in the meal kit industry is with their star chef rewards program. Customers earn stars with every purchase, and can earn additional stars by answering a survey about their experience. The fastest way to earn stars is by referring a friend to Cook It: every referral results in a $40 credit to your account. Stars can be spent on items from the Pantry, which is the company's online food store. Earning a high number of stars can unlock additional customer perks.
| | |
| --- | --- |
| Cooking skills needed | Basic |
| Ingredients sourced from | Local producers |
| Vegetarian restrictions | Select with plan |
| Avoid an ingredient | Choose by meal |
| Calorie range | Choose by meal |
| Low carb options | Choose by meal |
| Allergy restrictions | Choose by meal |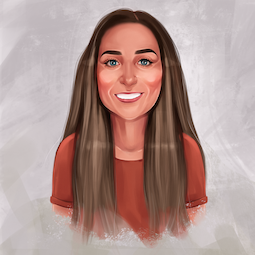 Melissa Doolaar
Customer's Personal Experience
My name is Melissa Doolaar, and I live in Port Elgin, Ontario with my family. As a mom, one of my biggest worries is making sure that my two young kids are eating right and getting nutritious meals every day. But between grocery shopping, recipe planning, cooking, and cleaning, it's not always easy to find the time to deal with dinner.
That's why I went online to look for home meal kit providers, and I found Cook it. Since then, we've been completely hooked and have been loyal Cook it subscribers for almost three years. I order three meals every week and each one comes with four portions. Since the portions are geared towards adults, we can usually count on having some leftovers the next day.
Our meal kits arrive on our doorstep each week in an insulated container. Apart from some occasional packaging issues like heavy cans accidentally crushing part of the produce, we've been happy with the efficiency and the convenience of the delivery. We were also able to successfully report the delivery issues to the Cook it customer service team and they were very accommodating and helpful.
The meals usually take about 40 minutes to cook (the recipes are generally geared for 2 portions, so be sure to adjust the measurements if you're making dinner for 4). I'm especially happy with how quick and easy the meal kits are so that there's time to cook, eat, and clean before putting the kids to bed. I'm excited to have them be more involved in the kitchen as they get a little bit older!
I've attached pictures of some of the meals that I was particularly proud of. The dishes are kid-friendly, but still sophisticated enough to be enjoyable for adults. It's also easy to leave one ingredient out if you have picky eaters, although we've had great success in broadening our kids' palates and convincing them to try new foods during our meal kit dinners! Overall, Cook it has been a real lifesaver for me and my family and I definitely recommend this meal kit.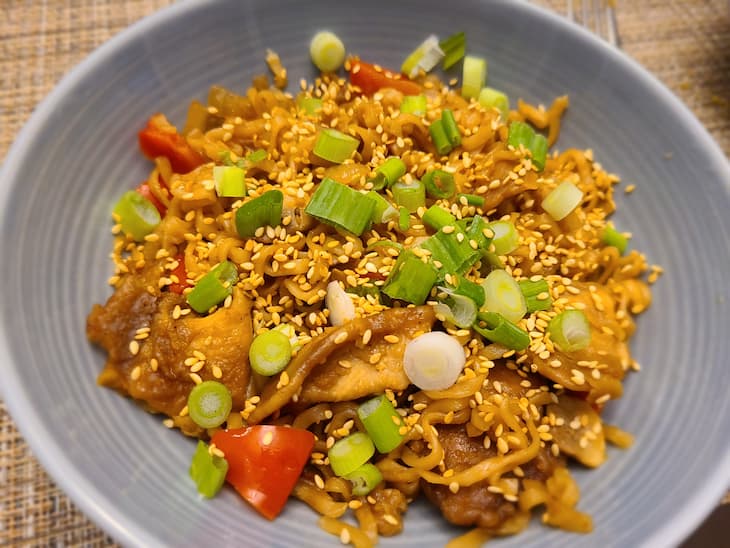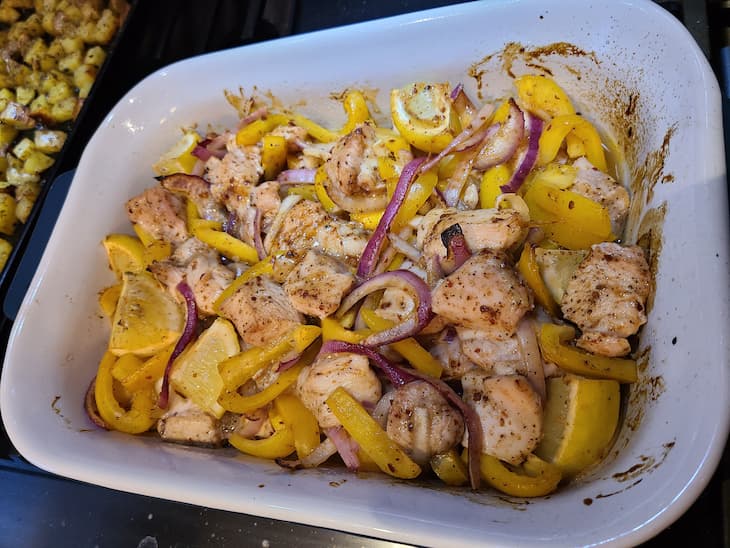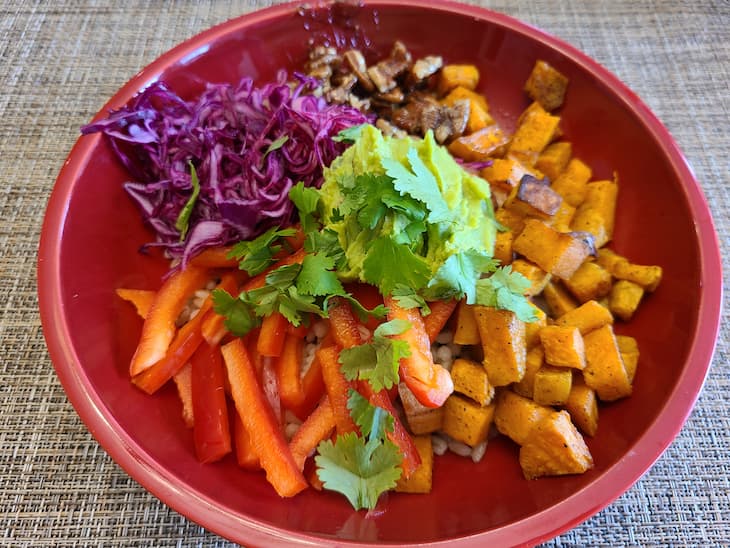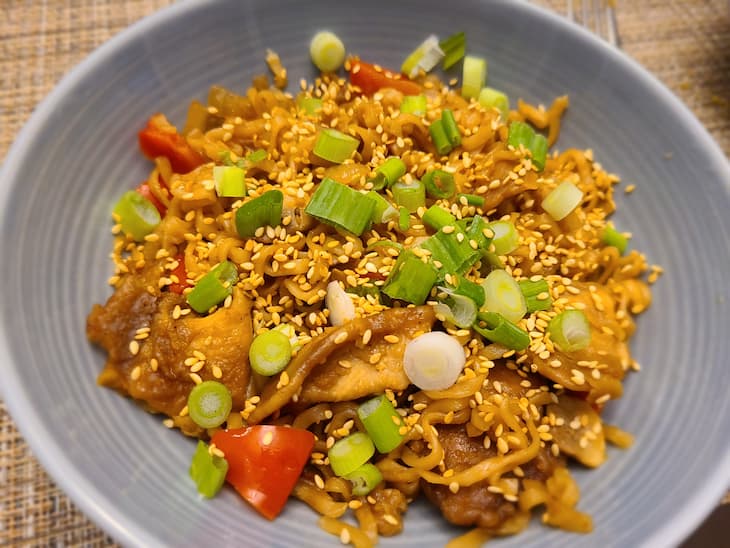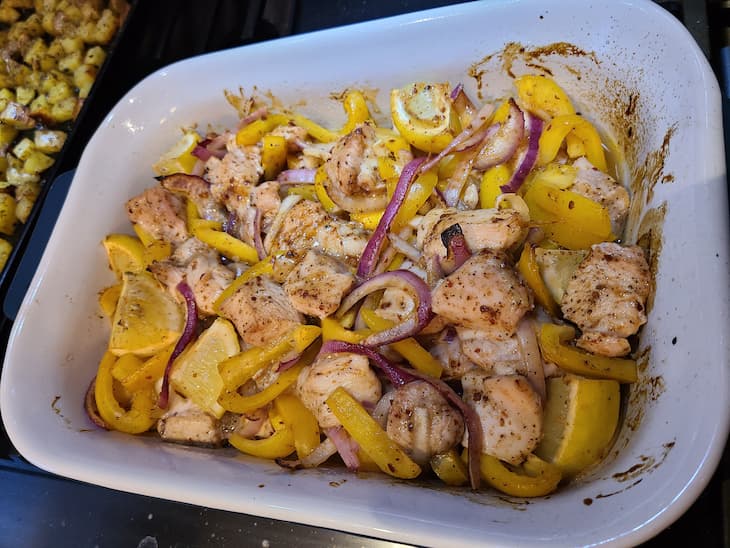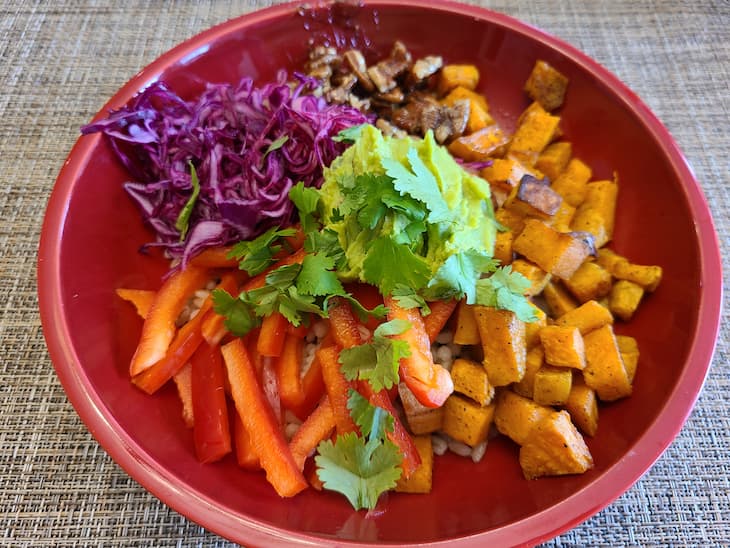 Cook It: Terms and Fine Print
Delivery
| | |
| --- | --- |
| Delivery area | NB, NS, ON, PE, QC |
| Home delivery | Yes |
| Work delivery | Yes |
| Must be present for delivery | No |
| Delivery window | Between 8 a.m. and 8 p.m. |
| Box stays cold for | 24 hours |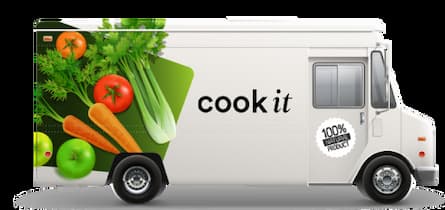 Cook It meal kits are delivered everywhere in Quebec, Ontario, and the Maritime provinces. You can verify whether they deliver to your area by entering your zip code in the 'check delivery' tool on the company's website. For Montreal residents, Cook It offers day deliveries between 9 am and 6 pm or evening deliveries between 6 pm and 10 pm. Outside of Montreal, deliveries take place between 8 am and 8 pm.
You don't have to be present at the time of delivery, and your signature is not required. If you aren't at home when the delivery arrives, the driver will leave the box at the door. Cook It boxes are well-insulated and also include several ice packs to keep the products fresh for up to 12 hours.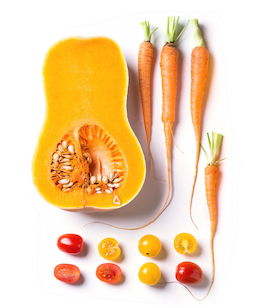 Flexibility
| | |
| --- | --- |
| Switch between plans | Yes |
| Minimum subscription length | 1 week |
| How to cancel subscription | Through your profile online |
| Extra charge for skipping week | No |
| Weekly deadline to cancel/skip | 11:59 pm every Tuesday |
| Auto-renewal | Yes |
| Personalization options | Number of people, Recipes per week, Meal-kits or Prepared meals |
Having compared Cook It terms and conditions to other companies, we can say that Cook It has some of the most flexible terms on the market. While other companies let you skip a week or two, Cook It allows you to skip your deliveries for up to 8 weeks. You can also add additional portions to your subscription whenever you like. This is perfect for evenings when you're expecting guests for dinner.
Another unique aspect about Cook It is that they don't require their customers to commit to a plan. You can select meals from either the Regular or Vegetarian menu, and if you forget to submit your choices by Tuesday night, the company will send you the most popular meals available that week. You can also contact customer service by email or phone by Wednesday at noon to modify your order or delivery. You are free to cancel your subscription at any time with no cancellation fees.
Cook It: Support and Usability
The Cook It team regularly emphasizes customer service, so if you need to adjust your order or there is something you are not happy with, they will be glad to assist. You can reach Cook It customer service by email at [email protected], by phone (514-544-2665 for Montreal and 877-559-0546 Canada-wide), or via their social media accounts on Facebook, Twitter, Instagram, or Pinterest.
Address
279 Sherbrooke West #301, Montréal, QC H2X 1Y2
Customer Reviews
The purpose of this review is to help you learn whether Cook It meal kits are a good fit for you. To that end, we've investigated what customers have been saying about this company. We tracked whether customer reviews were positive, negative, or mixed, and then wrote down the specific reasons that reviewers put for why they wanted to share their experience.
Keep in mind that on the whole, online reviews tend to experience a type of polarization effect, wherein most people writing a review probably had either a very positive or very negative experience. This phenomenon means that a silent majority of content customers tends to be underrepresented. Many people are happy with their purchase but don't have the time or desire to share their opinion online. Therefore, our goal is to go beyond the surface-level information like a company's rating out of five stars, and instead dive into which particular factors motivated customers to leave their review.
Distribution of Cook It reviews compared to industry-wide averages
To begin understanding how Cook It compares to the rest of the meal kit industry, we took a look at their distribution of positive, negative, and mixed reviews. We found that Cook It reviews are overwhelmingly positive (around 70% of their customers reported a wholly positive experience, which is higher than the average meal kit company's reviews). Meanwhile, the rate of Cook It reviews which are negative is lower than the industry average. This conveys that Cook It customers are particularly satisfied with their purchase as opposed to customers of other meal kits
Data was compiled from 2150 reviews about 13 different companies across 9 review sites. Cook It had 220 reviews
Most frequently given reasons for liking or disliking the company
To learn why Cook It meal kits are so highly rated, we dug into the most commonly cited reasons that customers mentioned while leaving a review. Most people like Cook It for the tasty food, rich variety, and clear recipes. It should also be noted that Cook It customers praised those three factors at much higher frequencies as compared to reviewers of other companies. Meanwhile, negative reviews generally centered around the delivery speed, the responsiveness of the customer support, and recipe clarity, but complaints about both of these attributes were fairly uncommon, especially as compared to other companies' reviews. 
Data was compiled from 7123 apparent reasons from 2150 reviews. Cook It data had 703 reasons in 220 reviews
Three most popular recipes mentioned in reviews
Finally, we wanted to find out which Cook It recipes customers loved the most, so we analyzed all positive reviews of the company and made a list of the recipes that were mentioned along with the number of times they came up. Customers who purchased Cook It meal kits especially loved their satay chicken skewers with a side of bok choi, roasted chipotle sweet potato bowls, and crusted salmon. So if you're considering trying this meal box and don't know which recipes to choose, we recommend ordering one or more of these well-regarded meals.
satay chicken skewers with a side of bok choy
roasted chipotle sweet potato bowls
Frequently Asked Questions:
What is included in the box?
In your Cook It box, you will find the recipes that you've chosen and all the necessary ingredients for your meals, apart from common household goods such as salt, pepper, butter, oil, and vinegar.
Does Cook It offer vegetarian and vegan meals?
How long does it take to cook an average Cook It meal?
Do I have to be at home to accept the delivery?
Does Cook It use locally sourced produce?
Cook It: The Bottom Line
Cook It is a well-established meal kit delivery company that offers both ready-to-cook and ready-to-eat dishes. No matter if you live alone, with a partner, or in a big family with kids, Cook It has something for everyone. Cook It offers a great selection of meals from various cuisines of the world. For those who don't eat meat, there is a vegetarian menu with vegan options. Each week, you have approximately 14 to 16 recipes to choose from, and you can order up to four portions of each recipe!
 All the ingredients come in a 100% recyclable and reusable insulated box that can keep the products fresh for up to 12 hours. You don't need to be present at home when your box arrives; it will be waiting at your door when you return. Cook It subscriptions do not require any commitment and can be canceled at any time. Overall, Cook It is a highly-reviewed company with a well-earned status as one of Eastern Canada's premier meal kits.
---
Simple and tasty recipes ready in less than 30 minutes
Simple and tasty vegetarian recipes ready in less than 30 minutes
Ready-to-eat meals that heat up in 2 minutes
Ready-to-eat vegetarian meals that heat up in 2 minutes