Chefs Plate vs. Fresh Prep
In this contrast, we pit Chefs Plate against Fresh Prep, two meal kits fighting for the Vancouver audience. These are two excellent meal delivery kit alternatives if you live in Vancouver. We analyzed several characteristics of their services, such as price, dish diversity, meal plans, and so on, to assist you in determining which meal kits service best meets your needs.
While both meal kit delivery offers reasonable prices, Fresh Prep's meals are less expensive due to free delivery. They both provide two and four-person plans.
Chefs Plate quickly became the "best value" brand after being acquired by HelloFresh. When comparing prices for two persons at three recipes per week—the most popular order in Canada—we find that Chefs Plate has a lower cost per serving than any other meal kit delivery service.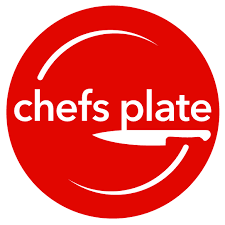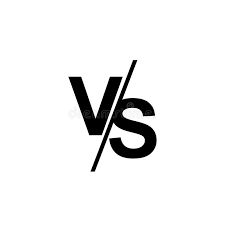 Easy Chefs Plate vs. Fresh Prep Comparison​
| | | |
| --- | --- | --- |
| Detailed review | Chefs Plate Review | Fresh Prep Review |
| Established | 2013 | 201 |
| Delivery area | AB, BC, MB, NB, NS, ON, PE, SK | Over 20 cities in B.C. and Alberta |
| Number of meals to choose from each week | 15 | 10 |
| Сooking time (min) | 15 min | 30 min |
| Google Rating | | |
| Downloadable App | | |
| Price per serving | $8.33 | $10.50 |
| Weekly Total (3 Recipes, 2 people) | $59.97 | $76.50 |
| | | |
Chefs Plate vs. Fresh Prep: Pricing
When we analyzed the price per serving between ChefsPlate and Fresh Prep, we discovered that while some recipes and two-person plans are quite similar. The weekly totals for other plans are over twice as much as Fresh Prep. Both meal kit delivery services offer new customers a discount, although Fresh Prep offers a slightly greater discount.

ChefsPlate
Chefs Plate offers three different meal subscription box options. All boxes have a similar price, and shipping is always free if you order more than two recipes for more than two individuals. Generally, we noted that Chefs Plate places a greater emphasis on quick meals than FreshPrep. Cooking time for many meals is only 15 minutes. The 15-minute meals cost an additional $1.96 per serving. Chefs Plate meals are simpler and easier to prepare than Fresh Prep dishes, but they are just as fresh and delectable, and the Chefs Plate first-time customer promotion applies to all of them.

FreshPrep
Fresh Prep has two and four-person packages available. Every week, You can order Fresh Prep meals in amounts of two, three, or four. According to Fresh Prep's website, they usually give consumers ten Fresh Prep meal alternatives per week. The pricing per serving is competitive at $10-$13, and the featured rates include delivery and taxes (of which there are very few applied anyway). This price puts them on par with their main competitors.
Quick Conclusions
Chefs Plate appears to be dedicated to getting seasonal produce, meat, and fish from local sources. They include vegetarian, family, and 15-minute meal options. If you and your family are omnivores, this is the plan for you. It has the most diverse selection of meat, fish, and vegetarian meals. Some dishes may take 30 minutes to complete, while others will only take 15 minutes. Each week, you can purchase two or four servings of two, three, or four meals.
Despite ChefsPlate's wider menu variety, Fresh Prep provides equivalent quality meals. FreshPrep's menu includes pork, beef, poultry, seafood, cheese, and vegetables. Their best seller includes mushroom recipes and 100 percent vegan dinners.
Fresh Prep is ideal for individuals who want classic dinners in two or four portions. It is an excellent choice for busy people who want diversity in their food and those who want to save money because they offer free delivery. Fresh Prep does not provide particular diet meals, but it does offer some excellent options that you can enjoy. Rare Seared Yellowfin Tuna Spicy Chorizo, Mushroom, and Tomato Hash Roasted Halloumi & Veggie Kebabs are some of the best recipes accessible.
Chefs Plate is a solid option for Canadians searching for a meal kit service in flavour, recipe inventiveness, and quality. Other than vegans, Chefs Plate is not an option for persons with dietary limitations. It is not suitable for families who do not fit the traditional four-person family profile.
Like most meal kit services, they both utilize either zero food waste equipment or cooler bags with ice packs and everything you need to be packed adequately in bags.
Chefs Plate vs. Fresh Prep Meal Choices
Fresh Prep provides a solution to the query, "What's for dinner?" giving Western Canadians a quick and easy option to make chef-created, nutritious meals at home.
On the other hand, the Chefs Plate menu offers a variety of meal options using spices and flavours from across the world. These meals are simple to prepare; each meal's ingredients are packed in a single bag. Even if you are on a diet, you do not have to be concerned about what you will eat, as everything has been meticulously organized for your convenience.
In the case of Fresh Prep, while choosing a plan, you have two options: 2-Person Meals (2 servings per recipe) or a Family Plan (4 servings per recipe). You can choose how many recipes you want inside each plan, ranging from 2 to 4. You can further personalize your plan in your account settings based on your nutritional and taste preferences.
What Will You Get With Chefs Plate or Fresh Prep Meal Delivery Services?
It is easy to see why Chefs Plate is one of Canada's most prevalent meal kit delivery companies—their cuisine is excellent, quick, and simple to cook, and the pricing is reasonable! If you want to try the meal kit experience for the least amount of money, you can choose this option. Chef's Plate has risen to the industry's top by providing the remarkable vegetarian selections available.
If we talk about Fresh Prep, customers can choose from ten delicious meal options each week. Every week, at least half of Fresh Prep's menu is vegetarian or vegan, and there are also gluten-free and dairy-free options. Meal kit supplies are pre-cut and pre-portioned, removing numerous stages from the cooking process – fantastic news for people who wish to save time and tears chopping onions. It has internationally inspired cuisines to provide some much-needed variety to culinary routines.
Chefs Plate meal packages will also save your meal planning and grocery shopping time. Their meal is restaurant-quality but far less expensive, plus you know who prepared it! Chefs Plate recipe cards will systematically walk you through the procedure even if you are a newbie in the kitchen.
Both meal kit delivery services have excellent customer service, so if you need to skip a week or two or cancel your subscription entirely, just let them know, and they will gladly assist you. Finally, it may be simplest to simply get meal kits from Chefs Plate and Fresh Prep and experience the difference for yourself.

Read about other meal kits comparison articles
Budget-friendliness

Flexible ordering system

Extensive meal variety

Highest quality food