Plated Review 2023 
As one of the former biggest American meal kit companies, together with Blue Apron and Home Chef, many Canadians wondered if Plated was going to come to Canada, or when Plated would be delivering meal kits to their home province.
The answers are: No, and … It will not. The company ceased its operation as a meal kit company in November 2019 and refunded all the orders that were placed beyond this date.
Read our most recommended meal kit reviews instead! there are great companies offering everything Home Chef does with a strong Canadian orientation and up-to-par service and quality.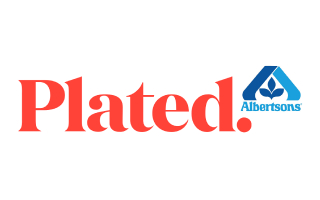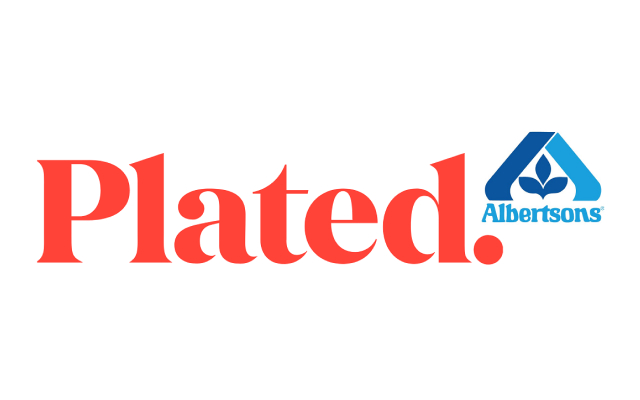 Most Recommended Canadian Meal Kit Companies 2023
#1
Cook It Review
Plans for
Families

Vegetarians

Picky eaters

Novice cooks
Price range/ week
$73 ‐ $279
Pros and cons
Large selection of meals each week
No-commitment subscription. Free shipping
Both meal-kits and prepared meals available
Vegetarian menus available
#2
Chefs Plate Review
Plans for
Picky eaters

Novice cooks

Calorie watchers

Busy people
Price range/ week
$46 ‐ $144
Pros and cons
Budget-friendly
Wide variety of meals
Ability to easily skip any week you choose
Delivery to almost anywhere
#3
HelloFresh Review
Plans for
Families

Vegetarians

Picky eaters

Couples
Price range/ week
$83 ‐ $195
Pros and cons
Wide delivery service area
Easily skip weeks as needed
Large variety of meals
Calorie info provided
Plated Review: Editorial Notes
Plated was taken over by Albertsons (a large grocery chain) after it was purchased in 2017 for over $200 Million. The chain was experimenting with including meal kits on its shelves but has not substantively changed the core business of ordering meal kits online.
The company started with much more humble origins, however. In the summer of 2011, Josh Hix and Nick Taranto decided that supper needed to be done differently. For a while, the only thing they changed was their bank account balances as they invested a ton of cash into the company with little to show for it except for hard-won experience.
Their big break came when they managed to get on the entrepreneurial media juggernaut TV show Shark Tank in 2014. Dallas Mavericks owners and tech guru Mark Cuban did a deal on the show—but when the two sides couldn't agree on final terms, fellow Shark, Kevin O'Leary stepped in and provided a round of funding. After the episode aired, Plated got many new subscriptions and was off to the races. Their biggest competitors down in the USA are Blue Apron and Home Chef (neither of which is in Canada right now either) as well as the international meal kit king: Hello Fresh.
Plated Review: Credibility and Reputation
Plated meal kit company ceased its operation in 2019. The last order delivery date was November 26, 2019. The company promptly processed the refund to those customers who ordered their kits beyond this date.
Plated did not leave the market completely. It has grown into a comprehensive culinary brand with a wide selection of meal kits that can be purchased in Northern California Safeway stores.
When it was a meal kit company, Plated used to offer thirty recipes to choose from every week, including vegetarian options. Its customers could subscribe to one of the three plans and order two to four meals for two to four people per week. Today, customers can still purchase these meals, but not directly from the company. They need to go to the supermarket or order delivery via local grocery shopping and delivery companies.
| | |
| --- | --- |
| Price per serving | $7 – $9 |
| Weekly Total | $35.96 -$323.64 |
| Shipping | $7 – $14 |
| Number of plans | No different plans |
| Veggie options? | |
| | |
| --- | --- |
| Number of meals to choose from each week | 22 |
| Recipes per week | 2-6 |
| Number of people | 2-6 |
| Сooking time (min) | 10 – 60 min |
| | |
| --- | --- |
| Google Rating | 3.4 |
| Downloadable App | Yes |
Plated in Canada vs. Hello Fresh, Chefs Plate, and Goodfood
While it was not easy to do the Plated vs. Chefs Plate or Plated vs. Goodfood comparisons due to the fact they didn't compete head-to-head in any markets, there was one Canadian food subscription box company that did go toe-to-toe down in the US: Hello Fresh.
Obviously, the Hello Fresh vs. Plated comparison is only slightly relevant to Canadians because the American market is so much different from ours. That said, we think that one can draw some conclusions on the relative quality of Hello Fresh's offerings in Canada, as well as what a possible matchup might look like if Plated ever came to Canada.
In reading several dozen Plated vs. Hello Fresh comparison articles and reviews from down in the States, it should come as no surprise that the two massive meal kit companies were very comparable. Hello Fresh did win out roughly 75% of the time on overall taste, but clearly, there is room for reasonable eaters to disagree on that subjective measure! It seemed that Plated generally had an advantage when it came to offering more elaborate "finer dining" recipes, while Hello Fresh nudged ahead in areas such as price and overall fresh quality of produce.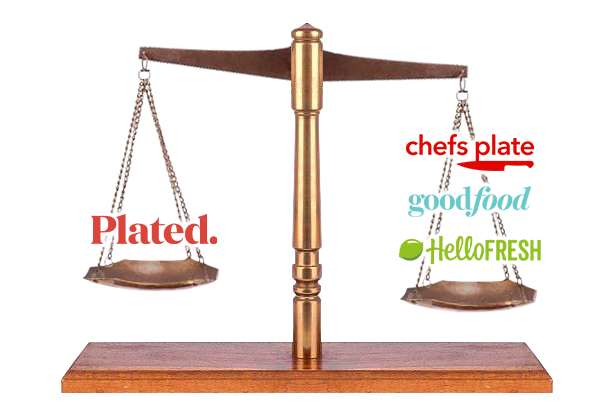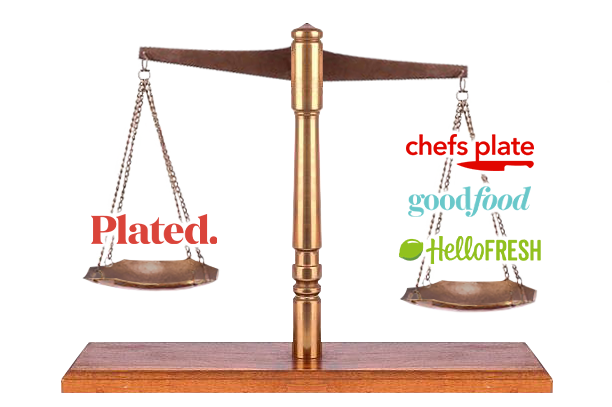 The most interesting advantage that Plated had (mentioned in almost every single review) was that they included dessert! It seems like this was a big win.  Plated also had more recipes to choose from each week. Almost all of the reviews noted that if you were looking for portion size per dollar, then Hello Fresh was the better bet (and also easier to cook).
Excellent Canadian Meal Kit Options to Try Instead of Plated
See what great Canada-wide meal kit delivery options exist by checking out our Chefs Plate Review, Goodfood Review, and Hello Fresh Review. We include our exclusive promo offer codes that make it cheaper than groceries to give each of Canada's best meal kits a trial period in your kitchen!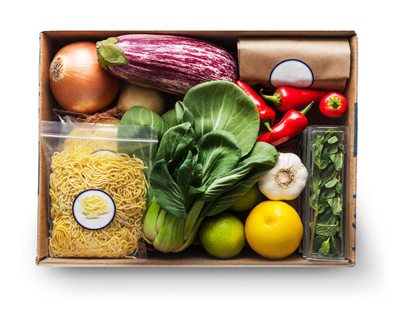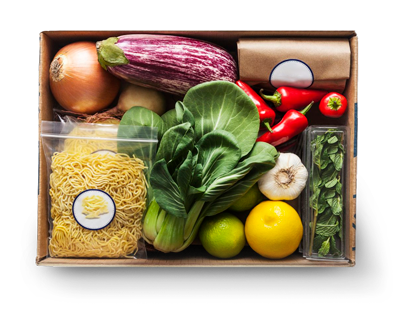 Frequently Asked Questions:
Can I buy Plated meal kits in Canada?
No, they were only sold in the USA in Northern California supermarkets. As of November 2019, the company ceased to offer any meal kits.
Does Plated plan to come to the Canadian market?
Plated no longer offers meal kits in the USA and won't be coming to Canada. 
The Bottom Line
Plated was quite a successful meal kit company in the United States, and we hoped it would come to Canada. However, the new owner of the company ceased its operation as a meal kit service in 2019. Please browse our site for more meal kit reviews including costs and select the company that fits your needs best.

Chefs Plate: Get 67% OFF the 1st Box + 22% 2nd & 3rd!
Apply discount
HelloFresh: Get up to 20 Free Meals
Apply discount