HelloFresh vs. Goodfood vs. Chefs Plate
Canada's most distinguished meal kit delivery services are GoodFood, Hellofresh, and Chef's Plate. All three companies equally value quality and freshness. There are also a variety of dishes and delicious dinners on the menus, but who has the most? Find out in our comparison table below. 
Chefs Plate is a subsidiary of HelloFresh; however, the two companies differ on several levels. Chefs Plate, for instance, provides the best value. HelloFresh offers the most variety on its menu so is good for families with fussy eaters or for people who like to try new dishes and cuisines. Goodfood has the fastest recipes around, with some starting at just 10 minutes, although Chefs Plate also has a fast recipe option. 
Examine the content below to compare Canada's three top-leading meal kit services. We discuss every aspect of these three meal kit companies, from their intriguing weekly meals to places where free shipping is available (and which of the companies even offers this), to customer reviews. We also have some discount codes for you to enjoy along the way so stick with us.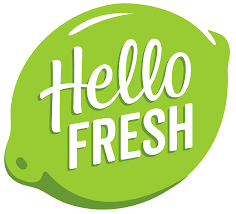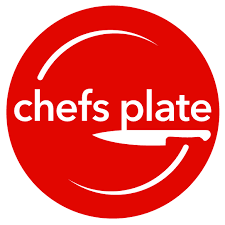 HelloFresh vs. GoodFood vs. Chefs Plate: comparison at a glance
Detailed review
 HelloFresh Review
Goodfood Review
Chefs Plate Review
Established
2013
2016
2013
Delivery area

AB, BC, MB, NB, NL, NS, ON, PE, QC, SK

AB, BC, MB, NB, NS, ON, PE, QC, SK
AB, BC, MB, NB, NS, ON, PE, SK
Number of meals to choose from each week
35+
5-13 (depending on your plan)
24
Сooking time (min)
From 20 min
From 10 min
From 15 min
Groupon Rating
Downloadable App
Price per serving
$9.25-$12.17

$10.74 – $16.99

$8.99-$9.99
Weekly Total (3 Recipes, 2 people)
$82.99

$86.94

$59.94
Canada's three most prominent meal kit companies are Goodfood, HelloFresh, and Chef's Plate. Even though HelloFresh acquired Chef's Plate, they are both very distinct. These top meal kit delivery services provide delectable meals with various flavours but also differ in specific ways. 
Chef's Plate claims to be the only firm that the Canadian Food Inspection Agency has certified as safe. If you live in a rural or suburban location, HelloFresh is the only Canadian meal kit company that delivers fresh goods to your home. The second-largest segment of the Canadian meal-kit market is GoodFood.
Whereas HelloFresh provides approximately 35 meals per week, Chef's Plate and GoodFood provide 24 and 5-13 weekly meal alternatives, respectively. All of these companies list allergies in their recipes but say they may not be suitable for people with severe allergies due to possible cross-contamination where the ingredients are packed into meal kits. Expert nutritionists and chefs meticulously create the meals for the three meal brands so you can be sure you're getting a well-balanced meal. 
These three food subscription box services each offer a variety of unique meal plans that you can choose from, depending on how many people are in your household and how many recipes you want each week. 
Pros & Cons
Let's look at the pros and cons of each brand to see what their biggest advantages and disadvantages are:
Chefs Plate Pros
HelloFresh Pros
Goodfood Pros

✔️ Has the cheapest prices available

✔️ Has the most variety on the menu

✔️

Fresh, high-quality ingredients

✔️ Choose from add-ons like extra proteins

✔️ Sustainability: carbon-neutral company

✔️ Low-carb meal plan available

✔️

A wide variety of meals on offer

✔️ Website and phone app easy to use

✔️

Reusable and recyclable packaging

✔️

Fresh, high-quality ingredients

✔️ Some recipes are customizable

✔️

Some recipes are customizable

✔️

Recyclable packaging

✔️ Recyclable packaging

✔️

Canadian owned

✔️

Discounts for students and seniors

✔️ Discount for students
| | | |
| --- | --- | --- |
| Chefs Plate Cons | HelloFresh Cons | Goodfood Cons |
| ✖️ Limited dietary options | ✖️ No free delivery | ✖️ Less variety in the weekly menu |
| | | ✖️ Can't customize meals |
HelloFresh vs. GoodFood vs. Chefs Plate pricing
HelloFresh
You pay by the serving with HelloFresh, which varies weekly but averages $9 a serving for two people or $7.50 for four, plus $8 for shipping per box. Three nights' meals for four people would cost slightly under $100 a week. HelloFresh is in the middle of the pack, at $7.50 per serving, but skews toward the budget-friendly end of the spectrum.
GoodFood
The GoodFood's Easy-Prep Basket was somewhat more expensive per serving than the Classic Basket, at $1.77. Furthermore, its Family Basket only allows you to select a serving size of four people, so if you're a couple, you'll have to stick to the Classic or Easy-Prep baskets. The Classic Basket includes a vegetarian option, which reduces the cost of your basket by $1.06 if selected. The Easy-Prep Basket comes with pre-cut products for speedier prep times and a low-carb option, which adds $1.58 to the cost of your basket if purchased.
Chefs Plate
Chefs Plate's prices start at $8.99 a serving and go up to $12.95 per serving. You may taste their dishes without risk, and you can stop or skip your membership anytime. Chefs Plate is an excellent value for your-buck meal kit service because of the ease of no grocery shopping, pre-portioned supplies, expert recipes, and quick delivery.
Quick Comparison
In terms of flavor, GoodFood and Chefs Plate is on par with HelloFresh and even better. HelloFresh appears to be the most generous with their recipes, enabling anyone to browse their whole collection online. It also allows you to rank their recipes and add your favorites to your dearests list. All three companies generate garbage as a result of their packaging. Chefs Plate and HelloFresh use paper bags for packing their dishes, whereas GoodFood uses plastic bags to save food waste, which is not formally recyclable in Ottawa.
All three meal kit deliveries distribute across Canada. You can have your Chefs Plate orders delivered on Monday, Tuesday, Wednesday, or Friday. The deadline for placing an order is the previous week's Wednesday. The most adaptable low carb is GoodFood, having easy prep options. They deliver on the majority of weekdays (every day except Saturday). For meal box minimum orders placed Sunday through Wednesday, the deadline is Wednesday, and for orders placed Thursday through Friday, the deadline is Saturday.
HelloFresh vs. GoodFood vs. Chefs Plate meal choices
It is not justifiable to favor one brand over another. They have delicious meals and recipes because they are the biggest brands in Canada. HelloFresh features delectable, flavorful meals, but they are best for folks who want to improve their culinary skills, want more supper ideas, and do not mind paying a premium. All three-meal delivery packages also include ice packs, which are a source of concern. They are made of a salt/water gel mixture that usually gets stuck and never completely flushed down the drain as intended. Meanwhile, GoodFood and Chef's Plate are excellent choices if you are looking for quick-to-prepare meals. Furthermore, if you have a larger group to feed, both firms provide Family meal kits at a reasonable price. What did you get with either HelloFresh vs. GoodFood vs. Chefs Plate?
Customers frequently consider pricing before deciding on a meal kit delivery service. When we compared the prices of the three meal kit providers, we saw a significant disparity.  Although you have many options with HelloFresh's meal kits, the price ($12 per dish) may not be for everyone. Chef's Plate ($9.99 per serving size) is a better option for a budget-friendly option. GoodFood, on the other hand, falls somewhat in the middle ($10.43 per serving) of the two.
GoodFood, HelloFresh, and Chef's Plate work hard to provide their consumers with the highest quality products possible with cooking instructions and promotion codes. They use fresh, locally sourced items in their meal kits. The three services allow home chefs to modify their dishes by substituting seafood or plant-based protein for meat. Customers can order Family-Friendly and Vegetarian Boxes from any of them. The businesses provide simple-to-follow recipes that just require basic cooking skills.
For most GoodFood subscribers, the fantastic breakfast selection is a bonus with recipe cards. Granola, oat bowls, smoothies, pancakes, pastries, and coffee can all be ordered. A rotating menu of sweets, snacks, and sides is also available at HelloFresh. Chefs Plate is lacking in this area.
Each company's Classic box (insulated cardboard box) includes meals that include meat, seafood, and veggies. GoodFood offers five different dinner subscription options. However, their weekly menu consists of only 12 items, with only three vegetarian alternatives. HelloFresh offers an outstanding 22-course rotating menu between the three brands that cater to all palates. In terms of Chef's Plate, there are 15 alternatives available.
HelloFresh recipes take about 30-45 minutes to prepare, making them suitable for home cooks who want to prepare chef-style dinners. When it comes to GoodFood and Chef's Plate, you will get a mix of meals with varied cooking durations the entire week.
All low-carb meals, such as shrimp, pork chops, grilled chicken, and more, are gluten-free in the Clean 15 of GoodFood. On the other side, HelloFresh features a Smart Meal Plan that allows you to enjoy low-calorie, low-carb foods easily. We love that you can avoid sugary foods while still enjoying delicious meals made with lean meat, whole grains, and leafy greens. Chef's Plate, on the other hand, is not for those who wish to keep track of their calories.
Explore the Hello Fresh Review to learn about the last Canadian meal delivery kits company that makes up "the big three." To get more side-by-side comparisons of these three major Canadian meal delivery kit/ food subscription boxes, visit the pages on Hello Fresh vs. Good Food, Fresh Prep vs. Hello Fresh, and Chefs Plate vs. Hello Fresh.

Read about other meal kits comparison articles