HelloFresh vs. Goodfood vs. Chefs Plate Comparison (2023)
Canada's most distinguished meal kit delivery services are Goodfood, HelloFresh, and Chef's Plate. All three companies put an emphasis on quality and freshness. There are also a variety of dishes and delicious dinners on the menus, but who has the most, and who's the cheapest? 
Chefs Plate is a subsidiary of HelloFresh; however, the two companies differ on several levels. Chefs Plate, for instance, provides the best value. HelloFresh offers the most variety on its menu so is good for families with fussy eaters or for people who like to try new dishes and cuisines. Goodfood has the fastest recipes around, with some starting at just 10 minutes, although Chefs Plate also has a fast recipe option. 
Examine the content below to compare Canada's three top leading meal kit services. We discuss every aspect of these three meal kit companies, from their intriguing weekly meals to places where free shipping is available (and which of the companies even offers this), to customer reviews. We also have some discount codes for you to enjoy along the way so stick with us.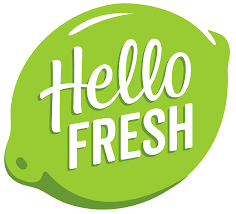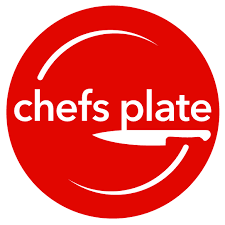 HelloFresh vs. GoodFood vs. Chefs Plate: comparison at a glance
Detailed review
 HelloFresh Review
Goodfood Review
Chefs Plate Review
Established
2013
2016
2013
Delivery area

AB, BC, MB, NB, NL, NS, ON, PE, QC, SK

AB, BC, MB, NB, NS, ON, PE, QC, SK
AB, BC, MB, NB, NS, ON, PE, SK
Number of meals to choose from each week
35+
5-13 (depending on your plan)
24
Сooking time (min)
From 20 min
From 10 min
From 15 min
Groupon Rating
Downloadable App
Price per serving
$9.25-$12.17

$10.74 – $16.99

$8.99-$9.99
Weekly Total (3 Recipes, 2 people)
$82.99

$86.94

$59.94
Pros & Cons
Let's look at the pros and cons of each brand to see what their biggest advantages and disadvantages are:
Chefs Plate Pros
HelloFresh Pros
Goodfood Pros

✔️ Has the cheapest prices available

✔️ Has the most variety on the menu

✔️

Fresh, high-quality ingredients

✔️ Choose from add-ons like extra proteins

✔️ Sustainability: carbon-neutral company

✔️ Low-carb meal plan available

✔️

A wide variety of meals on offer

✔️ Website and phone app easy to use

✔️

Reusable and recyclable packaging

✔️

Fresh, high-quality ingredients

✔️ Some recipes are customizable

✔️

Some recipes are customizable

✔️

Recyclable packaging

✔️ Recyclable packaging

✔️

Canadian owned

✔️

Discounts for students and seniors

✔️ Discount for students
| | | |
| --- | --- | --- |
| Chefs Plate Cons | HelloFresh Cons | Goodfood Cons |
| ✖️ Limited dietary options | ✖️ No free delivery | ✖️ Less variety in the weekly menu |
| | | ✖️ Can't customize meals |
HelloFresh vs. GoodFood vs. Chefs Plate pricing
HelloFresh
HelloFresh has more than 35 recipes to choose from and bases its plans solely on the number of people you're ordering for and the number of recipes you want. You can choose from any of the meals available each week. That means that vegetarian vs meat meals don't differ in price. Here are the prices per serving on the different weekly plans.

| | | | |
| --- | --- | --- | --- |
| | 3 Recipes | 4 Recipes | 5 Recipes |
| 2 People | $12.16 | $11.87 | $11.50 |
| 4 People | $10.83 | $10.31 | $9.25 |

GoodFood
Goodfood has five possible plans to choose from: Classic, Vegetarian, Easy Prep, Low Carb, or Family. The prices vary depending on the plan, and vegetarian is the cheapest (on the plans it's available on), and low carb is always the most expensive option. Here are the prices per serving on the different weekly plans:
•

2 people / 3 recipes

(no family plan available) = $13.49 – $16.99

•

2 people / 4 recipes

(no vegetarian or family plan available) = $13.49 – $16.49

•

4 people / 2 recipes

(all plans available) = $12.49 – $16.49

•

4 people / 3 recipes

(all plans available) = $11.49 – $15.49

•

4 people / 4 recipes

(no vegetarian plan available) = $10.74 – $14.24

Chefs Plate
Chefs Plate offers three different food subscription box options. All boxes have a similar price, and shipping is always free if you order more than two recipes for more than two individuals. The pricing per serving is very low at $8.99 to $9.99. Generally, we noted that Chefs Plate places a greater emphasis on quick meals than FreshPrep. The total cooking time for many meals is only 15 minutes. Chefs Plate meals are simpler and easier to prepare than Fresh Prep dishes, but they are just as fresh and delectable, and the Chefs Plate first-time customer promotion applies to all of them.

Here are the prices per serving on the different weekly plans with Chefs Plate:
| | | | | |
| --- | --- | --- | --- | --- |
| | 2 Recipes | 3 Recipes | 4 Recipes | 5 Recipes |
| 2 People | $9.99 | $9.99 | $9.99 | $9.99 |
| 4 People | $8.99 | $8.99 | $8.99 | $8.99 |
Quick Comparison
As we mentioned, Canada's three most prominent meal kit companies are Goodfood, HelloFresh, and Chef's Plate. Even though HelloFresh acquired Chef's Plate, they are both very distinct. These top meal kit delivery services provide delectable meals with various flavours but also differ in specific ways. 
Chef's Plate claims to be the only firm that the Canadian Food Inspection Agency has certified as safe. If you live in a rural or suburban location, HelloFresh is sometimes the only Canadian meal kit company that delivers fresh goods to your home. The second-largest segment of the Canadian meal-kit market is GoodFood.
Whereas HelloFresh provides approximately 35 meals per week, Chef's Plate and GoodFood provide 24 and 5-13 weekly meal alternatives, respectively. All of these companies list allergies in their recipes but say they may not be suitable for people with severe allergies due to possible cross-contamination where the ingredients are packed into meal kits. Expert nutritionists and chefs meticulously create the meals for the three meal brands so you can be sure you're getting a well-balanced meal. 
These three meal kit delivery companies each offer a variety of unique recipes. Goodfood and HelloFresh have low-carb recipes available and HelloFresh also has low-calorie recipes too.
HelloFresh vs. Chefs Plate vs. Goodfood meal choices
When it comes to meals, all three brands have delicious recipes to offer. Let's look at each in detail:
HelloFresh
HelloFresh has different types of meals on offer but you can choose from all 35 recipes of the week so you'll be spoiled for choice.
Meat & Veggies
This is the most popular type of meal from HelloFresh Canada. There are always several vegetarian options included in the Hello Fresh menu, and a wide variety of different meats are cycled through in order to cater to every palate. Most meals take approximately 30 to 45 minutes to prepare. This plan is great for adults looking to shake up their usual lunch and dinner schedule by trying out new recipes from a variety of cuisines.

Here are some sample meals: Steak au poivre with bacon caesar salad and fries, chorizo and corn skillet rice with cheese and lime crema.
Family-Friendly 
Many families claim that the meals are what makes Hello Fresh worth its value. It offers high-quality, healthy, and kid-friendly meals. After sending millions of meal kit boxes out around the world, HelloFresh claims that they have perfected the art of easy-to-prepare meals that kids will enjoy. Recipes are created with the family in mind, as spice levels are easy to control. Their meal kits are a nutritious alternative to fast food, and they also serve as an opportunity for family members with less cooking experience to step into the kitchen. This plan is intended for customers purchasing four servings of each meal.

Here are some sample meals: Mexican-spiced pork quesadillas with tomato-pepper salsa, Swedish-style beef meatballs with creamy gravy and buttery green beans.
Vegetarian
Eating more vegetarian meals or moving to a full vegetarian diet is all the rage these days—and for good reason! It's not only healthier, but it's also easier on the environment. The HelloFresh website says that "Our Vegetarian Plan involves an abundance of seasonal produce, hearty grains, and vegetarian-friendly proteins. It's specially designed with our vegetarian friends in mind, although we have a feeling even the most loyal meat lovers will fall in love with the wide variety of creative and flavorful recipes." This is a strong choice for both established vegetarians as well as people interested in trying a meat-free diet. It's one of the most varied vegetarian meal kits in Canada too. 

Here are some sample meals: Ricotta and mushroom flatbreads with chives, veggie chili with tortilla chips and sour cream.
Pescatarian
As more and more consumers redirect their dietary choices away from high-fat meats like beef and pork, pescatarianism has become an increasingly popular preference. Pescatarians are people who don't eat meat, but do eat fish, and supplement their diet with plant-based proteins the way that vegetarians do. The Hello Fresh Pescatarian Plan is therefore similar to the Vegetarian Plan, except it also includes fish-based dishes.

Here are some sample meals: Golden coconut shrimp with green onion rice and stir-fried veggies, creamy pesto salmon and shrimp with wild rice pilaf.

Smart Meals
Like the Vegetarian meals, the Smart Meals are focused on healthy eating. In particular, Smart Meals are low-carb, low-calorie meal kits for those looking to stay off carbs and regulate their caloric intake. These recipes avoid sugar-heavy products and tend to stay in the realm of lean meats, whole grains, and leafy greens. Many fitness-oriented customers have praised this plan as a tool for reaching and maintaining their target weight and ideal body type.

Here are some sample meals: Carb smart cheesy bacon-stuffed zucchini with Italian-dressed salad, calorie smart Mexi-Cali shrimp bowls with warm bulgur salad and Baja sauce.
Quick & Easy Meals
HelloFresh recognizes that many of their customers are always on the go and want a meal kit that takes no time to prepare and uses fewer dishes. To address this, the company offers Quick & Easy meals. These prioritize simpler meals with faster preparation, cooking, and cleaning times. As a result, customers who want to save even more time will love these Hello Fresh meals.

Here are some sample meals: Turkish-style spiced chicken with almond rice and yogurt sauce, quick Tex-Mex chorizo and rice skillet with poblanos and sour cream.


Chefs Plate
Chefs Plate has three main categories to choose from, although you can choose from all of their meals each week so you won't be limited.
Meat and Vegetables
If you and your family eat everything, this option will be the best for you and each week these meals will appear at the top of the menu for easy selection. It includes the widest variety of meat, seafood, and vegetarian recipes. Some recipes will need 30 minutes of your time, while others will require only 15 minutes. You can order two or four servings of two, three, or four meals per week.

Here are some sample meals: Caribbean-style beef and veggies bowls with golden rice, Buffalo ranch chicken with mashed potatoes and roasted carrots.
Vegetarian
If you select this option you'll see delicious vegetarian recipes at the top of the menu, packed with fresh produce, whole grains, and plant-based protein. You can choose two or four servings of two, three, or four meals per week.

Here are some sample meals: Mediterranean-inspired feta and chickpea bowls with bulgar salad, creamy veggie pasta primavera with roasted broccoli and parmesan cheese.
Family
What makes this option different from the previous two is that it contains healthy, easy, and kid-friendly recipes that will help you spend more family time together. You can invite the kids to help you with cooking or reading the recipes, adding more fun and education to your daily routine with them. Similarly to other plans, you can order two or four servings of two, three, or four meals per week.

Here are some sample meals: Smash burgers and spiced potatoes with caramelized onions and smoky sauce, Tuscan pork and ricotta pasta with sweet peppers.
Goodfood
Goodfood also has a variety of plans to choose from but unlike the other two companies you are limited to choosing meals within that plan, so can't choose anything from the menu. The reason for that is that Goodfood prices its meals differently, whereas HelloFresh and Chefs Plate don't differentiate between meat or vegetarian dishes. 
Classic Basket
This traditional meal kit option comes in vegetarian and non-vegetarian options, and the menu includes several different types of meals. Some of them are easy to prepare, while some will require more time to cook, especially for more inexperienced chefs. These food boxes can be for two people with the option of ordering three or four recipes per week, or for four people with the option of ordering two, three, or four recipes per week. The price per serving is from $11.24 to $14.49.

Here are some sample meals: Peanutty dan dan noodles with mushrooms and baby bok choy, cheesy chicken breasts and creamy roasted pepper sauce with string beans over spiced orzo, and pork sausage traybake with veggies, apple, thyme and whole-grain mustard mayo. 
Vegetarian Basket
Goodfood is one of the first meal kit delivery companies that started offering vegetarian plans to their customers and not just vegetarian meal options. These dishes include creative ways to avoid animal-based products in one's diet. The price per serving is from $11.49 to $13.49, and customers can order up to three recipes for two or four people per week.

Here are some sample meals: Fresh cheese tortellini and caramelized onion with crisp radish and chive salad, golden halloumi over minty bulgar with honey-lemon roasted vegetables, and vegan maple carrot and pearl couscous plates with spicy cucumber salsa and herbed hummus. 
Family Basket
This plan has everything a family will need for dinners up to four times a week. Every meal automatically comes with four servings, but customers can select how many meals they want each week (from 2-4). Recipes are designed to be kid-friendly. The price per serving is from $10.74 to $12.99. 

Here are some sample meals: creamy pork chops with ajvar and grana padano, chicken and veggie traybake with maple pepitas and ranch-spiced sour cream, and BBQ chicken naan pizzas with baby greens and apple salad. 
Easy Prep Basket
This plan is oriented toward people who are completely new to cooking or short on time. The Easy Prep meals come with pre-cut ingredients so you just have to assemble or cook! These meal kits are meant to be box-to-table in 15-20 minutes. Customers can order 3 or 4 meals for two people or 2, 3, or 4 meals for 4 people per week. The price per serving is from $12.24 to $15.49. 

Here are some sample meals: Quick BBQ ground beef tacos with creamy carrot and sweet pepper slaw, steak au poivre with potato mash and brussels sprouts, and tangy chicken and braised cabbage with roasted carrots and potatoes with spiced sour cream. 
Clean15 (Low-Carb)
This Goodfood box contains all low-carb, high-protein meals that can be ready in 15 minutes or less. Customers can order 3 or 4 meals for two people or 2, 3, or 4 meals for 4 people per week. The price per serving is from $14.24 to $16.99.

Here are some sample meals: Seared chicken breasts with mushroom sauce and garlic-sauteed zucchini, chicken, balsamic and burst cherry tomato skillet with crisp string pea salad, and Scandinavian-style pork tenderloin with fresh dill, roasted carrots and string beans. 

Discounts / Promo Codes
HelloFresh offers an excellent discount on your first box (more than 50% off most of their subscription boxes). You can also benefit from the Refer a Friend Program; HelloFresh will credit your account with $25 if you get a friend to subscribe using your referral code. Students can enjoy up to 22 free meals in their first month with HelloFresh.
Chefs Plate offers more than 50% off your first box and significant discounts on your second and third-week boxes too. Chefs Plate also offers a Senior Discount for over 60s; 50% off the first box, then 10% off all subsequent boxes. There's also a Military Discount (CF1 Members), who will also get 50% off their first box and 10% off all subsequent boxes. With Chefs Plate, students get 50% off their first box, 25% off their second box, and 20% off their third and fourth boxes.

Goodfood has a great discount for first-time customers where you can save money on your first four boxes. How much will depend on the type of plan you choose but you can save a good deal of money and test the food and service for a very reasonable price. 
Packaging / Delivery
When it comes to packaging, all brands place an emphasis on using environmentally friendly materials, and use boxes that are recyclable and kit bags that are compostable. Goodfood also has a Reusable Box Program, which is available in some regions. If it is in your location, you can pay a $50 deposit and you will have two reusable boxes delivered on a rotating cycle. 
HelloFresh delivers to 95% of Canada's population. The company covers Ontario, Manitoba, Saskatchewan, Alberta, British Columbia, Québec, Newfoundland, and the Maritimes. The first delivery is free, then it costs $9.99, except for deliveries to Newfoundland which cost $19.98.
Chefs Plate delivers to Ontario, British Columbia, Alberta, Saskatchewan, Prince Edward Island, New Brunswick, Nova Scotia, and Manitoba. Chefs Plate offers free delivery on all plans except the two-person box with two meals per week, with a $6 delivery charge.

Goodfood delivers to Quebec, Ontario, Manitoba, Saskatchewan, Alberta, British Columbia, and the Maritimes. They offer free delivery with meal subscription orders, and in some locations offer same-day or next-day delivery.
Customer Reviews
You may find customer reviews a useful way to get up-to-date, firsthand information on a company. 
On Google, HelloFresh got an average of 4.1 stars out of five, which is very high. Most customers enjoy how easy the ordering process is and the amount of variety on offer each week. And while most people have very positive experiences with the freshness of the food, some pointed out the meat was spoiled when they went to open their meal kit bag. Another positive that many stated is around the portion sizes and how generous they are. Here's an informative review from one customer on Google:

Customers give Chefs Plate 3.8 out of 5 stars on Google. Many customers love how tasty the meals are and are easy to cook (plus, they include photos of meals they've cooked). Most say the freshness and quality of the food is one of their favourite aspects, whereas some customers said they'd had the opposite experience and received vegetables that were wilted or had gone rotten.

Customers give Goodfood 3.2 out of 5 stars on Google. Many customers commented positively on how fresh the ingredients were and how easy the recipe cards are to follow. Some customers complained about the portion sizes, saying they were too small and delivery was sometimes an issue. 
Verdict: Which meal kit company is right for you?
Ultimately, the right meal company for you and your family will come down to your priorities and needs. If you're looking for vegetarian meals then HelloFresh and Goodfood are your best options, and the same goes for low-carb meals. If you want low-calorie meals then Hellofresh is the right brand. If you want the cheapest meal kits in Canada, go with Chefs Plate. HelloFresh is great for families since the variety of recipes is the greatest, although Chefs Plate has many kid-friendly meals too. 

In the end, all of these companies are going to save you valuable shopping and cooking time. Plus, you'll get to try new recipes you wouldn't have considered and learn new skills in the kitchen. If you're still not sure, why not try them all out and compare them for yourself?
Frequently Asked Questions:
Is Goodfood, HelloFresh or Chefs Plate cheaper?
Which meal kits are the healthiest?
Which company has the quickest meal kit recipes?
Read our other meal kits comparison articles