Best Organic Food Delivery in Canada 2023 (Meal Kits & Food Boxes)
There is a growing body of evidence that organic food is more beneficial for you and the environment than conventional, industrialized food. Because Canadians are eating more organic meat and produce, many meal kit companies in Canada have begun offering organic meal kits. Keep reading to learn about the best organic meal kits in Canada and find out why organic is better, including interesting facts.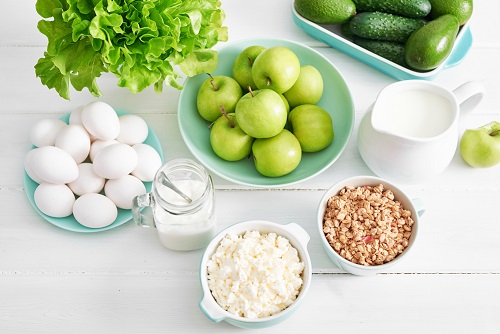 Non-organic vs organic meal kits
How do organic meal kits compare to non-organic meal kits? Organic meal kits contain meat, dairy, eggs and produce that has been grown organically. This means that the produce was grown with natural fertilizers, such as compost or manure. Weeds were controlled naturally with crop rotation, mulching, or with organic-approved herbicides. Pests were controlled with birds or traps and naturally-derived pesticides. Livestock was given organic, hormone- and GMO-free feed and was raised cage-free and free-range.
Non-organic meal kits contain produce that was grown conventionally with chemical fertilizers, pesticides, and herbicides. The meat, dairy, and eggs for these meal kits may come from the farms where livestock was given hormones, antibiotics, and non-organic feed, and might not have had access to the outdoors.
Benefits of organic food deliveries
The way the food is grown may have a major impact on your health as well as the environment. People who order organic food delivery tend to have fewer allergies because their food contains fewer chemicals.

Organic farming without synthetic herbicides and pesticides produces less pollution for the soil, water, and air. This practice creates a better environment for nearby birds and animals, as well as people who live close to the farms.

Organically raised animals are not treated with antibiotics, because these can create antibiotic-resistant strains of bacteria. They are not fed with animal byproducts, which can increase the risk of mad cow disease. For these reasons, meat from grass-fed livestock is considered to be healthier for you. Free-range chickens have healthier diets, meaning that organically raised poultry and eggs are also better for your health. The importance of eating fresh food is of interest to most people in Canada and around the world these days.

Overall, we can say that organic food boxes contain ingredients that are both healthier for you and also better for the environment. This is why they're so popular with environmentally conscientious people: meal kits reduce waste and emissions. 

Canadians are known for embracing the environment and the organic trend just keeps rising. The Organic Agriculture Centre of Canada, at Dalhousie University, notes that: 


•

There are more than 7,000 certified organic operations in Canada

•

80% of the spend on the organic market is on food and non-alcoholic beverages

•

Organic food accounts for 3.3% of total food sales in Canada
Disadvantages of organic food deliveries
The biggest disadvantage of organic food delivery is that the ingredients are more expensive. It is always easier and cheaper to use chemicals in the farm fields and feed animals with chemicals so that they grow faster and bigger. However, all these chemicals end up making the meat and produce less healthy.
Organic farming is more costly and less productive. Organic farms are usually much smaller than conventional ones, so meal kit companies may have issues with supply.
Another disadvantage of organic produce is it gets spoiled faster than conventional products due to the fact that it is grown and stored without any preservatives. This makes organic food deliveries healthier for you but also more expensive, since the farmers need to cover their losses. For some people, finding the cheapest meal kits available is their main priority, so this won't fit their goals. 
Organic meal delivery (what's available?)
Not every meal kit company in Canada offers organic food due to the fact that it significantly raises the cost. Papa Earth, for example, offers organic meat in some of its boxes. Certified by Pro-Cert, this meat was raised without the use of any antibiotics, hormones, pesticides, or herbicides, and is always free-range.
There are companies that offer ready-to-eat meals cooked with organic ingredients. Fresh City Farms, for example, cooperates with Green Zebra Kitchen and sells organic meals cooked by them. HelloFresh claims that some, but not all of the ingredients that they use in their meal kits are organic. This is their way to keep prices low while offering healthy food to their customers.


Finding organic food delivery in Canada
Adopting an organic diet plan comes with its own set of challenges. Where non-organic food is readily available at your nearest grocery store, getting high-quality organic products may not be that convenient. Even if you have found an organic supplier in your area, cooking a delicious meal out of those ingredients is another big worry if you aren't confident in the kitchen.
However, being a Canadian, if you know which organic meal kit delivery service to subscribe to, you can have naturally produced meal kits delivered right to your doorstep. A little digging and you can even get ready-to-eat organic meals to make your life relatively simpler. 


Benefits Of Subscribing To Organic Meal Kits
The livestock and plants grown under the influence of antibiotics and pesticides have less nutritional value. On the other hand, organic meals have more beneficial nutrients and are healthy for the environment.
Due to the health-related benefits of organic meat and vegetables, many companies in the country have begun to introduce organic recipes into their meal plans. Being a part of a reliable organic meal delivery company brings you the following benefits 
The meal service delivers you meat obtained from local farms. They correspond with local farmers to ensure the livestock was not given antibiotics, growth hormones, or animal by-products. So, the company ensures you have meat that comes from a healthy cow, chicken, or pig!

The plant-based products

(since many people also prefer vegetarian or vegan meals)

are GMO-Free. In simpler words, the plants were not introduced to any organisms to alter their DNA. So, you can enjoy healthy green plants for dinner!

The organic meal delivery service ensures every ingredient within the meal kit thrives naturally. Whereas the residue from chemical fertilizers used in conventional agriculture practices leaves residues in the food. With no pesticides, herbicides, or fungicides in your organic food, you remain healthy and fit.

The meal kits contain fresh organic food because it is free from preservatives of all sorts. So, no need to waste your time finding the best organic products in town!
Point Of Interest: According to a European study, the level of nutrients in organic meat and milk is 50% higher than their conventional counterparts *https://www.sciencedaily.com/releases/2016/02/160215210707.htm 
Best Organic Food Box Deliveries
Organic meals are undoubtedly the best way to eat and stay healthy. But you need to get a meal kit service that gives you enough choice of organic meals and several healthy recipes each week. 
For individuals trying to go organic, we rounded up some meal kit companies that source organic products from local farmers. Let's see which might be the best option for you.
Green Zebra Kitchen 
Green Zebra is one of the most trusted suppliers of organic meals in the Toronto area. If you need 100% organic, gluten-free, dairy-free, plant-based meals for your family, Green Zebra is the ultimate. The service is run by two brothers, Gregg and Dan, trained at Natural Gourmet Institute in New York. So, they know how to give you the right combination of delicious meals.
You can order from the four main meals plan (for one or two people) or order a la carte (minimum spend of $50). You can choose from small and large plans depending on your household. The small plan is ideal for singles and the large plan is for two people.
They deliver to Toronto and some areas of GTA with delivery charges depending on your location. The overall cost of the meals can be a bit higher as compared to some other brands. But the high-quality organic ready-to-eat meals are worth all the extra money. However, some of the meals are even cheaper than meal kit companies, so it depends on what you choose if you go a la carte. For example, a veggie mac and cheese is $11.95, whereas a miso tahini power bowl with tofu, kale and roasted sweet potato, beets and broccoli is $13.95
Fresh Prep
If you want a more reasonably priced organic meal kit, then Fresh Prep is a great option to go for. Fresh Prep provides you with pre-portioned ingredients in sustainable meal kits. They use reusable kits and recyclable cooler bags. The kit has small cups for storing ingredients, minimizing the use of plastic packaging.
As for meal plans, they have meals for 2 and 4 people. And you can order 2, 3 or 4 meals per week. This makes Fresh Prep ideal for couples and families as well. Using high-quality organic ingredients, they give you 10 recipes that are incredible to taste.
The menu contains many organic ingredients such as free-range lamb, chicken, turkey, and the sod is also sustainably sourced. They even have 50% vegetarian and vegan meals perfect for people on a vegan diet. The price per serving starts at $10 and rises when you order more meals per week. Currently, the company only delivers to Vancouver and 20 other cities in British Columbia.
Papa Earth
Papa Earth is one of the leading suppliers of organic food boxes in Canada. The company delivers meat, poultry, seafood, and organ meat to people all across the country. Although they don't give you any recipes, the meat they provide is purely organic. The meat is processed as burger patties, sausages, stew, ground meat, and many more options.
Papa Earth delivers 2, 3, 4 or 6 times a week. There are two types of boxes offered by the service: Curated Meal Boxes and Customized Meal Boxes. The service itself packs the curated boxes, whereas you can also prepare meal boxes containing meats of your choice. They offer plenty of small food box options too, making them a great option for singles looking for meal delivery. Every piece of meat is packed in vacuum-sealed packs and is delivered in 100% recyclable boxes. The price may be slightly higher, with the smallest box costing you $94.99. But delivery is free for Canadians living in Quebec and Ontario.


Final words about organic food delivery in Canada
As you know, organic food has many benefits for your health. Your body receives fewer chemical pesticides, herbicides, and unnecessary hormones if you eat organically-raised meat and produce. Producing organic food is beneficial to the environment for the same reasons. Fewer chemicals get into the soil, water, and air, creating a healthier environment for animals and people who live around farms.
As more Canadians switch to organic food, meal kit companies in Canada respond by offering organic food delivery. In their effort to keep prices low, organic meal kits in Toronto, Vancouver, and other big cities now contain recipes that partially use organic ingredients, and we expect that this proportion of organic ingredients will continue to rise.
Frequently Asked Questions:
Does HelloFresh have organic food?
What is the best organic food brand?
Is organic food better Canada?
Is organic food expensive in Canada?
Who buys organic food in Canada?