How Much Do Meal Kits Cost in Canada?
When people ask us about Hello Fresh and other popular meal kit companies in Canada, inevitably the question becomes,
"Are meal kits worth it?"
"How much do meal kits cost?"
The short answers are YES and "roughly $10 per person, per meal – or about 50% more than groceries for most people".
The longer answer is obviously more nuanced.
Essentially, what it boils down to is this: If you love the act of cooking, watch cooking shows, enjoy dedicating 70 minutes+ to preparing dinner each night, and get a kick out of meal planning and grocery shopping —-> then you probably won't get the same value out of meal kits that our team does. IF traditional meal preparation is something you enjoy, and we encourage you to max out your family's budget by searching for great grocery deals and buying in bulk.
HOWEVER… If you:
Then meal kits (aka "food subscription boxes") are a perfect fit for your lifestyle and are definitely worth it, even if they are not the cheapest alternative out there.
If this sounds like you, then you should know that you aren't alone.
Almost half of Canadians indicate that they would like to try a meal kit, and market researchers estimate that somewhere around 750,000 meal kits are now delivered every month across Canada, making it a $150-million industry!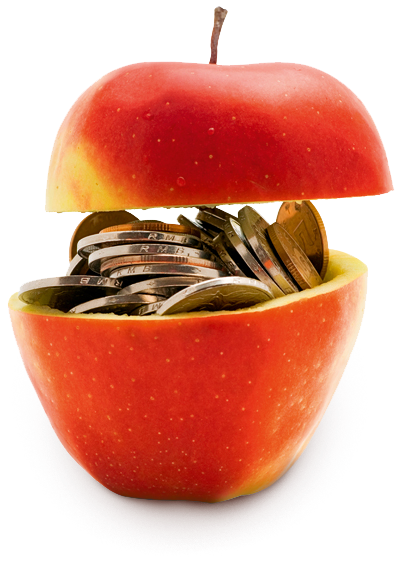 The Cost of Meal Kits In Canada Depends on the Company and Order Size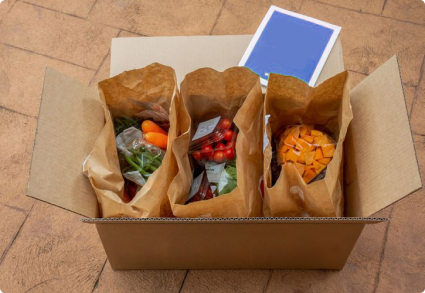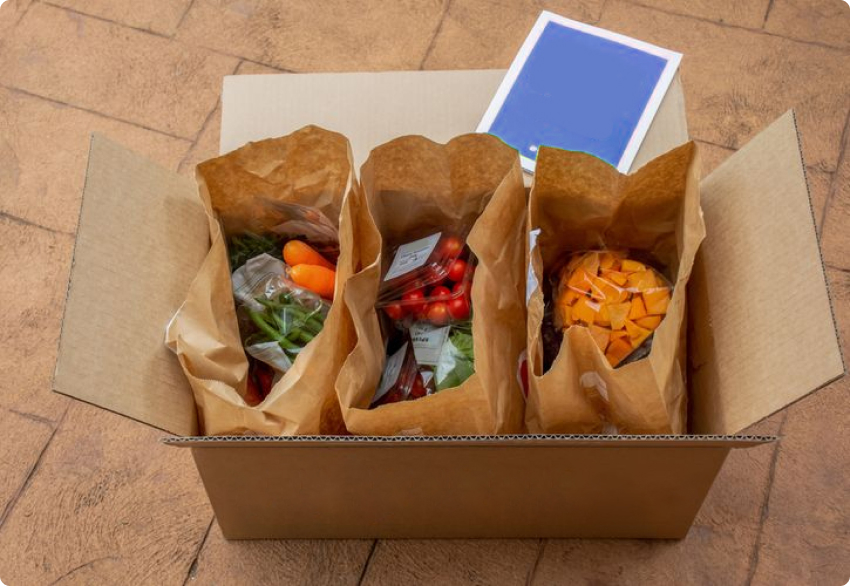 There is a small price range in Canada when it comes to the meal kit companies that ship meal kits to your door.
In short, Chefs Plate is the low cost leader offering the cheapest meal kits in Canada with Hello Fresh being the highest-rated offering, with the most premium meat options, and the largest consistent servings.  Another budget-friendly company is Yumm.  Goodfood is closer to the Chefs Plate end of that spectrum and seeks to differentiate itself by having more recipe options each week and more low-carb options. It's also worth noting that Hello Fresh purchased Chefs Plate in 2018, so there will likely be some cost-saving synergies at work for those two brands – and as far as they have said publicly, the plan is to continue running each meal kit company separately from one another.
For more info on the three companies check out our Hello Fresh Review, Chefs Plate Review, and Goodfood Review.
To get our bias out in the open, we chose to go with Hello Fresh mainly because we preferred their portion size and overall taste, as well as the fact that we know they are Canada's most popular meal kit company, so they are likely to be around for the long term.
We have tried each of the nation-wide providers below, and have talked to customers from coast-to-coast.  Overall, Canadians are very happy with the quality of ingredients received from all of the major meal kit companies.  This makes sense considering all three of these companies take pride in locally sourcing their ingredients and cutting down on the ingredients shipped in from abroad.

Thanks to the thoroughly insulated packaging, all the meats and produce stay fresh for up to 8 hours on your porch. Of course, it is highly recommended to refrigerate it as soon as possible, but don't worry if you can't receive the package personally and it has to wait on your porch until you come home. We have tested the boxes for all three companies in summer and in winter, and all of them successfully passed the test. 
You can see from our chart below, that if you order for a family of four, instead of a two-person household, your per-serving costs are lower and this is the easiest and best way to obtain a relatively cheap meal kit option.  This is due to the fact that a large part of the overall cost is the shipping.
It's also worth noting when trying to answer the "How much do meal kits cost in Canada?" question that any vegetarian food box subscription is going to be cheaper than the omnivore or meat-included plans.
**Also key: these prices include shipping! 
Cheapest Meal Kits in Canada
Below you can find the cheapest options we have discovered for recommended meal kits in Canada.
| | | | |
| --- | --- | --- | --- |
| Price-per-Serving (2 People) | $11.25 – $11.49 | $9.89 – $14.34 | $9.99 |
| Price-per-Serving (4 People) | $9.69 – $10.33 | $9.13 – $13.70 | $8.99 |
| Weekly Vegetarian Options | | | |
| Exclusively Vegetarian Plan | | | |
| Gluten-Free Options | Sometimes (see label) | Sometimes (see label) | Sometimes (see label) |
| Delivers To: | All of Canada! | Most Urban Canadian Areas | Most Urban Canadian Areas |
| Bag Open-to-Table (minutes) | 25-45 | 15-60 | 15-40 |
| Number of Recipes Offered Each Week | 28 | 18 | 21 |
| Min-Max Weekly Meals You Can Select | 3-4 | 2-4 | 2-4 |
| Environmentally Friendly Grade | A | B | B |
| Visit Website | Visit Hello Fresh | Visit Good Food | Visit Chefs Plate |
Does the Cost of Meal Kits Include Taxes?
When calculating the cost of cheap or expensive meal kits in Canada the main consideration is that meal kits are subject to the same tax rules as other grocery products. Basically, what this means in that "essential" food and produce is tax-exempt (meaning you don't pay taxes) whereas snack foods and non-essential grocery items do get taxes charged. In practice, I looked through my last three months of meal kit invoices and I was not charged PST/GST or HST on any item. In talking to several meal kit companies, including Longo's meal kits, it sounds like the vast majority of what they sell is tax-free, and if it's not, they often just eat the tax and call it an "all-in price" that includes shipping and taxes.
All that to say, that when Hello Fresh tells me the price of the meal kit for the week (which I can easily skip with one click if I'm running a little low on moolah at the time) it is exactly the amount taken from my credit card – no sneaky fees or taxes tacked on!
Is Hello Fresh Worth It?
Since Hello Fresh is both the most expensive of the Big 3 national brands (although many localized niche meal kits are more expensive) and the most popular, the most common question we get on Meal Kits Canada is: Is Hello Fresh worth it? For us, the answer is a definite YES. But – we stop short of making the claim that it is the best option for everyone or worth it for you. Here's a few reasons we don't mind paying a buck a meal more for Hello Fresh:
Their delivery is the easiest for me since some of our team members live in a rural area and Hello Fresh has by far the widest delivery coverage in Canada.
We have consistently found their portion sizes larger.
Goodfood, Chefs Plate, and Hello Fresh also have excellent meat options, but when we've compared over several months to what friends and family members have gotten in their kits, we have found that Hello Fresh has a slight edge here. The quality and freshness of the produce is elite across all three brands, so no worries on that score.
Making meals SUPER fast is not a big consideration for us. Both Goodfood and Chef's Plate have 15-minute and 20-minute options available. We have always been much more attracted to the 30-minute, ultra-tasty recipes that take slightly longer to prepare. They also often include less pre-processed ingredients, and consequently are generally a healthier option.
Comparing the Cost of Meal Kits in Canada to Grocery Shopping and Restaurant Food
1) How much do you usually spend on groceries?
The more pre-made or processed meals that you currently purchase in the interest of saving time, the more valuable a meal will be to you. It will cost virtually the same, taste better, be healthier, and it's delivered right to your door. Plus, you'll get more variety and instant meal planning.
2) How much do you eat out, get delivery, or order takeout?
3) How much food do you usually throw out?
So, after allowing for these variables, let's take a look at the average numbers involved when looking at the true cost of meal kits for the average Canadian.
Sylvain Charlebois is a professor at Dalhousie University. She recently released a study that claimed the average Canadian household spends roughly $250 a week on groceries. If we assume that $150 of that $250 is spent on supper, and we also take into account that the average Canadian throws out 170 pounds of food per year, we believe that supper cost would rise $40 per week overall (once thrown out food is taken into consideration).
For a two-person household, the expense would obviously rise even less. Likely an additional $30 per week to your average grocery budget.
Then you have to factor in the money that you might save on restaurant food. Canadians have increased spending at restaurants by nearly $700 since 2010 alone! For young Canadians, the numbers skew even higher, with over 70 percent of under-40 Canucks eating at least one restaurant meal per week (and citing time/convenience as the main factor in that decision).
If the average under-40 Canadian cuts their restaurant meal spending (whether it's dine-in, delivery, or takeout) in half by using meal kits, that's a savings of $30 per week and allows you to break even on the difference between meal kits and groceries.
A few bucks each week is not nothing, but it's definitely a price we are willing to pay for all of the advantages discussed above. Could you save money by looking at recipes and then going out and buying recipe items in bulk – while meal planning two weeks ahead? Yes, you could – we just think there are a lot of busy people who are willing to pay an extra few bucks a meal in order to not have to think about it until 30 min before it's on the table – but also want to eat fresh, healthy creations and not have to rely on fatty restaurant food to conquer the dinner time mountain.
Meal Kits are a GREAT Deal for Rural Canadians
If you don't live in a big city, meal kits are an even better deal.
It's just basic math.
The further you go from Canada's big metro hubs, the more groceries cost, the slimmer the selection is, and the quicker the lack of freshness becomes an issue.
This means that meal kits are more valuable to people in deep suburbs, exurbs, and especially the small towns and hamlets that hold 30%+ of Canada's population!
Now, you'll have to check if certain meal kit companies deliver to your area. As meal kits become more popular across Canada I believe that companies will expand their delivery grids. For the time being though, only Hello Fresh guarantees delivery to 95% of Canadians.
If you put up with higher prices and past-due produce that many rural Canadians have made their peace with, you seriously owe it to yourself to try a meal kit today as you have less to lose than your urban friends, and relatively more to gain!