Welcome to Meal Kits Canada where we review and compare the wide array of meal kits in Canada, with the intent of helping you decide which is the
best food box subscription for you
. We have enjoyed tasting food boxes from coast-to-coast (it's a tough job, but someone had to do it!) and have decided to rate the meal kit contenders in the areas of taste & freshness, the diversity of meals on the menu, the ease of cooking & clarity of recipe directions, and finally, a compilation of the company's reputation from a wide variety of online reviews and interviews, plus our own consumer experiences.
We believe meal kit deliveries can help you maintain a healthy lifestyle with less time and effort than ever before.  Our exclusive promo offer codes make it cheaper than ever to try one (or several) of Canada's leading food box companies and to find out if removing the constant burden of "What's for supper" is worth it for you!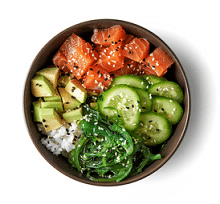 Canada's Best Meal Kits
Chefs Plate
From $9.99
Per Portion + (60% OFF Veggie Box)
One of Canada's first meal kit companies
Lowest priced meal kit
Use code VEGGIECHEF60 for 60% OFF Veggie Boxes (or code
2020MKC50 for 50% discount on any box)
Most recipes offered each week
Wide range of calorie- and diet-based choices
Largest range of spices
Hello Fresh
From $12.33
Per Portion (+$70 OFF Coupon)
Our Best Rated Meal Kit in Canada 2020 (and most popular)
Delivers to 95%+ of Canadians
Get $65 Off across your first 3 Orders using code AFF65 or clicking below
Highest quality ingredients +Best recipes & instruction
Easiest to prepare meals
Largest average portion size
Environmentally friendly re-usable freezer packs
Goodfood
From $10.83
Per Portion
Wide variety of meal choice
Super promo code offer (see below)
Excellent low-carb options
Canadian-owned
Very competitive pricing
Rating Methodology: The big three meal kit companies in Canada include Hellofresh, Chefs Plate and GoodFood.  We've ordered, cooked, and enjoyed the food boxes sent out by these three companies for several months.  For some of the smaller and more regional meal kit services in Canada, we've had to rely on the experiences of our family and/or friends that live in those areas.
2020 Promotion – Save $65 with HelloFresh

Get $65 Off across your first 3 recipe boxes with HelloFresh, including free shipping on your first order
Promo Code AFF65
Canadian Meal Kit Reviews
Please see our in-depth reviews of Canada's meal kit companies :
We also cover and review major meal kits companies which are not available in Canada just yet such as:
Additionally we have created meal kit comparison pieces as per below:
Who Are We?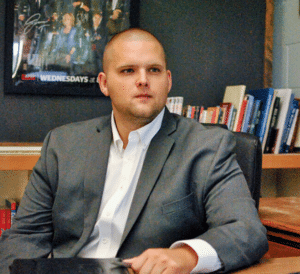 My name is Kyle Prevost, and I'm the guy voted least likely to ever have a cooking website in his high school yearbook! Truth be told, I've always enjoyed the eating aspect of food, much more than the whole cooking thing.
When my wife and I decided to try meal kits for the first time, we were looking for a solution to our dinner time dilemma. The essential problem was that my wife was a great cook, and I was not. I was very reluctant to take responsibility for planning a meal, shopping for ingredients, or do anything outside of my comfort zone. As a result, my wife would understandably mention from time to time, that it would be nice to have some help in the dinner department. Fast forward some years later – and while meal kits haven't made me into a 5-star chef, they have allowed me (a rookie's rookie in the kitchen) to make a wide variety of fresh, delicious, nutritious meals in only 30 minutes.
Meal kits have not only delivered dozens of excellent meals to our literal doorstep. They have also taught me the finer points of cooking certain types of food, and really helped my ever-evolving quest to eat better.
My Top 10 Reasons to Try Meal Kits
Your first order comes at a price cheaper than groceries!

New ideas and tasty recipes to spice up your supper menu rotation.

ZERO stress about planning meals or grocery shopping!

Instant healthy eating that doesn't sacrifice taste.

Simply skip any weeks that you're away or would rather do your own thing.

No food waste to feel guilty about or depress us when we open our fridge.

Delivery right to your door – no dealing with lines or parking lots!

Easy-to-follow recipes and instructions that even a rookie (like yours truly) can master.

Less spending on restaurants and spoiled food means more cash in your pocket.

More time to relax and spend with family > More time cooking from scratch
The best part?
I still don't have to worry about supper until it's time to cook!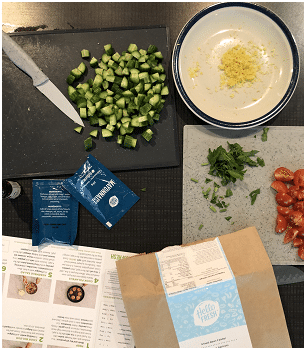 I get to have my cake and eat it too!  (Although, there hasn't actually been a cake-for-supper recipe yet…)
Because meal kits like those put out meal kits providers like HelloFresh, Chefs Plate, and Goodfood have eased the stress of dinner time in our family so much, I thought that I would share our revelation with the rest of Canada, and provide a place to compare all of Canada's meal kit options.
The vast majority of our meal kit reviews are done on a firsthand basis.  While I personally have subscribed to Canada's largest food box services, there is a limit (even for me!) to what I can eat each week.  Consequently, some of the reviews are provided by my close friends who live in cities across Canada. Since there are several regional Canadian meal kit providers that are only able to deliver to parts of the country I don't live in, I've done my best to track down trustworthy friends in each area who will detail their firsthand experiences for us.  As we are able to try more companies, we will post more information and meal kit reviews below.
Video Meal Kit Reviews

Meal Kit Promotions in Canada 2020
Hello Fresh Promotion - $50 in Free Groceries
Get $65 Off across your first 3 recipe boxes with HelloFresh, including free shipping on your first order: Use code
AFF65
 (or click below)
Claim Instant Promo
Chefs Plate Promotion - 60% OFF Today!
Get 60% off your first order of the Veggie Box with Chefs Plate today. Use code
VEGGIECHEF60
Claim Instant Promo
Chefs Plate Promotion - 50% OFF Today!
Frequently Asked Questions 
Before deciding which meal kit delivery company deserves your business, we know that you might have a few questions about meal kits in general.  If you have any other questions, please check out our About Us page and send them my way.  I'll not only do my best to get the answers for you – but will post them here so that future readers might benefit from your inquisitive nature!
1) How long will the meal kit stay cold on my doorstep and fresh in my fridge?
Forever.  

Not literally, but your food can sit in your doorstep in the hottest sun the Canadian prairies have to offer (+30 degrees Celsius) and still be very chilled when you bring it in – if it is in an insulated box (which the Big 3 Canadian meal kit companies all use).  I tested this with my first package because I was worried about the obvious negative consequences. That specific time, the freezer bags were roughly 30% thawed. Almost every other time (even in summer) when I opened my HelloFresh box, the freezer bags/meat part of the kit was still 100% frozen!

I have read online on a couple other meal kit review pieces, about the odd time where food was not at its ideal ripeness when opened.  I personally have not scene that at all. Even "fussy produce" like avocados have been excellent for us. The cuts of meat especially have been of the highest quality.

The only fly in the ointment that I can personally report after nearly a year with HelloFresh is that one time when it was -42 degrees Celsius, our parsley leaves got semi-frozen and didn't look particularly appetizing when we opened one kit.  All-in-all, that's not a bad worst case scenario from where I'm coming from. The world isn't meant to operate in -42!
2) Is there a delivery charge?
No! At least for most companies… most of the time all plan prices include delivery charge.
3) Do you have Keto, Paleo, Gluten-Free, Halal, Kosher options?
The Big Three meal kit companies all include a lot of vegetarian options that would be your best bet if you want to go in this direction. There are some niche regional companies such as Fresh City that also offer a little more choice in the paleo/organic realm.
4) Do I have to enter a credit card to take advantage of your "Free" offer?
Yes. These are subscription-based companies just like Netflix.  So in order to give you a bunch of free food they are going to require you to put in your credit card so that it is that much easier to keep subscribing once your free box is all eaten.  The flip side of this fact is that is very easy to cancel service if you decide that it's not for you. Two-three clicks in your online account is all it takes.
5) Do I have to be home to get my meal kit delivery?  What if I'm not home – am I out of luck?
You do not have to be home to get your delivery!  The "rules" for meal kits are basically the same as for a couriered package of any kind.  It's obviously easiest if your home (and some meal kit companies will actually text you your delivery time) to accept the package, but otherwise it will be left on your front step, back step, or porch.  If you live in a condo or apartment, it will likely be left with your mail management system.

If you're quite nervous about having your meal kit left out where someone could be tempted to try it for themselves, I recommend having it mailed directly to your workplace or making friends with a local business that is on your daily commute.  The insulated meal kit boxes are truly smell proof, and there is no risk of thawing given my experiment in the summer heat. The engineering principles behind these cooled boxes is sound! Most meal kit companies will work with you to find a solution!
6) Where are Canadian meal kits' food sourced and are the ingredients organic?
All of the meal kit providers that I talked to work with local producers in order to support the local economy and ensure minimal time exists between picking the produce and getting it to your table.  This is true even for the big international meal kit companies.

That said, some of the smaller, more regional companies such as Fresh City, make a special effort to ensure that their offerings are 99%-100% locally sourced and organic.  Because of their relatively small delivery capability, they are able to source almost exclusively within their small region.

On the other hand, I don't much mind if my food travels a bit – as long as it's fresh when it gets to me!  This is especially true if means a significant cost savings!
7) Do I have to pay taxes on meal kits?
Probably not!

Meal kits are subject to the same tax rules as other groceries in Canada.  Basically, what this means in that "essential" food and produce is tax-exempt (meaning you don't pay taxes) whereas snack foods and non-essential grocery items do get taxes charged.  In practice, I looked through my last three months of meal kit invoices and I was not charges PST/GST or HST on any item. In talking to several meal kit companies it sounds like the vast majority of what they sell is tax-free.
8) Are meal kits bad for the environment?
While there is no doubt that individualized packaging isn't ideal from an overall environmental footprint point of view, 95%+ of the packaging in our boxes has been recyclable.  The other thing that must be taken into consideration is the crazy reduction in food waste that meal kits allow you to benefit from. Hellofresh even has a pick-up option for their cooler packs!
9) How big are the meal kit portions?
For all my fellow big dudes – or just big eaters – out there, I hear you.  Often a "portion" isn't always what we need for dinner. For reference, I'm 6'2, 250 pounds, and I live a pretty active lifestyle.  The bottom line is that I love to eat! What I have noted in the nine months that I've been using meal kits, is that at our house, we have leftovers roughly 25% of the time, and I am quite full another 70% of the time, with roughly 1 in 20 meals leaving me looking to supplement our meal with a salad or veggie add-on.  What I've noticed is that the meals that include a high-calorie type of meat or sauce are the most likely to leave me wanting more. This is likely due to the fact that the food box delivery folks want to make sure they keep each meal within a certain calorie range. The pleasant surprise to me has been how much I enjoy eating vegetarian meals – and how big the portions I get to enjoy are when I go that route!
10) Are the meals easy to cook?
Yes!

The vast majority of the meals have straightforward to cook.  Don't get me wrong, as a kitchen rookie, I rely on the illustrated "how-to" instructions that accompany each recipe, but I'm slowly getting more independent as I learn the ins and outs of how this stuff is done.  One area I've had a couple of small-scale screwups in is meals that include "fancy" types of flaky pastries. The delicacy of these combined with their need for precise backing has caught me a couple of times, but other than that, I've produced only great-tasting meals.  I feel like need to re-emphasize the fact that before meal kits, my cooking contribution basically consisted of pouring my own cereal, and then the odd pan of eggs or grilled meat. I was definitely not a "cook" in the sense of creating a delicious meal from scratch.

I have been really surprised at how quick a person can learn how to use different spices and foods to complement one another (hello garlic – where have you been all my life?!) just be following the step-by-step guides that accompany each meal.  I've tried spices that I would have never put on the grocery list previously.

One note of caution if you tend to run on a rigid nightly schedule.  Across all meal kits, I've noticed that predicted recipe cook times tend to be a best-case scenario for a food neophyte like yours truly.  On average, I probably spend about 10-20% more time that was the recipe predicts I should. By comparison, I'd say that my wife is much closer to the "on target" time – which makes sense given her high level of kitchen expertise.
11) Do all meal kit companies deliver anywhere in Canada?
The answer is a resounding no. Read our meal kit delivery guide to learn the availability. We have already created small local guides for specific regions like Toronto, Vancouver and Montreal, Calgary and Edmonton and even Winnipeg and Halifax!
Knowledge is power!
Read our informative articles below: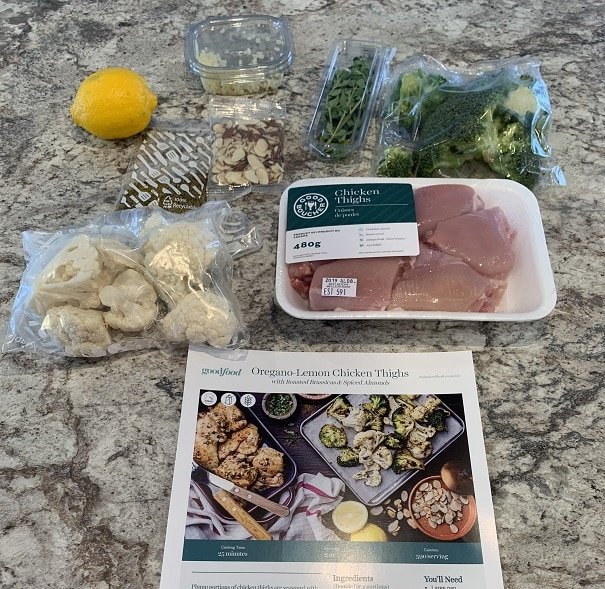 Being stuck in-doors during lockdown has brought on various unintended consequences. Many are getting increasingly bored and anxious being alone with themselves all the time, whilst others are realising that as an introvert, the outside world slowing down has actually soothed their anxiety. What's apparent though is that with most high street stores and restaurants…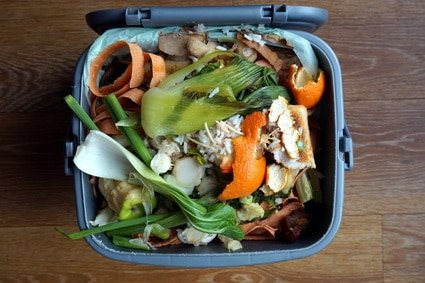 The Environmental Impact of Meal Kits If you have ever purchased a meal kit, you likely did so for the health and convenience advantages meal kits provide. Compared to frozen meals or fast food, meal kits represent a much healthier, whole-foods option. Plus, having a box of ingredients delivered directly to your door definitely beats…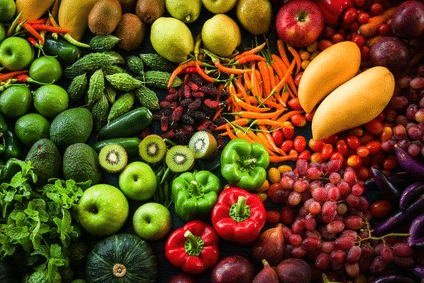 Open your pantry, and dig all the way to the back shelf. If you are anything like me, there are likely cans back there that have been there for 5 years or more. You check the expiration date, and you find that these cans still say they are "good". But, considering that all molecules break…
Our Mission

MealKitsCanada.ca is a personalized Canadian meal kit review and comparison platform that helps you discover your next favourite meal kit company in just a few clicks.
Affiliate Disclosure: We do feature affiliate links on this website.  These affiliate links allow us to earn commissions and to keep producing useful meal kit reviews – without subjecting readers to endlessly-annoying pop up and banner ads.
If you've tried one of Canada's meal kit delivery services, we'd love to hear from you.  Send us your review and share your thoughts! Our "best meal kit in Canada" rating is dynamic, and we continue to record data and opinions from coast-to-coast in order to enhance the quality quality and depth of MealKitsCanada.