Meal Kits in Canada in 2023
Welcome to Meal Kits Canada, where we review and compare the wide array of meal kit companies and services that are available throughout Canada…
We're here to help you discover the right Canadian meal kit delivery service, based on your own requirements, needs and preferences. Our expert team makes sure that all the important parameters are taken into account: taste and freshness, variety, pricing, ease of cooking, clarity of recipe directions, reputation and credibility, and of course – value for money.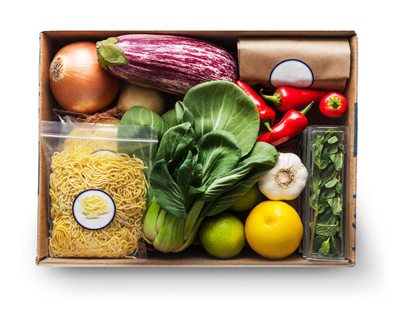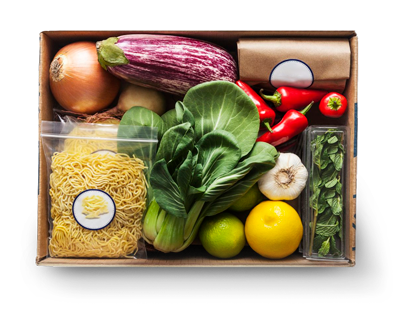 What Are Meal Kits?
Meal kits are a subscription service where a company will deliver you pre-portioned ingredients to make a meal. Each meal kit comes with the exact ingredients needed for each meal and a recipe card to follow. It saves time, stress, and often money (no food waste, less eating out, fewer trips to the supermarket).
How Does Meal Delivery Work in Canada?
There are many types of meal delivery services in Canada in 2023. From pre-portioned meal kits to ready-made meals, convenience is the number one reason for most Canadians when ordering meal delivery. A meal kit lets you choose the recipes you want to eat each week and have everything you need delivered to your door. Most recipes can be whipped up in 15 to 30 minutes!
Another big factor why people love meal kits is health. It's no secret that most Canadians pride themselves on staying healthy. But it's not always easy to eat right when most of us lead busy lives and are tired at the end of the day. Meal kits let you cook for you and your family at home, while taking away the stress of looking for recipes and going to the shops. Most meal delivery companies break down each meal so you can see KCal and other important nutritional information too, so you can order what's best for you.
The delivery of meal kits in Canada works like this: 1) Order your weekly meals, 2) Your delivery arrives in an insulated box, 3) Place your food in the fridge, 4) When you want a meal, take the relevant ingredients bag out and follow the instructions, 5) Serve!
Meal Kit Review Methodology
At Meal Kits Canada, our goal is to create interesting and informative meal kit reviews. We've worked tirelessly to create the best meal kit comparison tool to help you select the best provider for you, that's available in your area. Our site is auto-responsive and only shows relevant companies based on the user's IP address. For each meal kit delivery brand, we've created a rating that is objectively based on the following categories: Company Reputation, Plans and Meals, Meal Delivery Quality and Flexibility, and Company Support and Usability.
In these busy times we live in, meal kits have become a household name and an essential service to many, that helps them eat healthier while saving time. The best-known meal kit companies in Canada are the three companies that have dominated the market over the past few years: HelloFresh, Chefs Plate, and FreshPrep, which are the only three meal kit delivery companies that service most of Canada. We have covered the above companies thoroughly and made sure to review smaller competitors as well. We've found that there's no one-size-fits-all when it comes to meal kit delivery. You may be looking for convenience, variety, diet-specific recipes, the most affordable option, or all of the above.
In order to create our meal kit company reviews, we collected data from the company websites as well as customer reviews from consumer reporting sites. We put particular emphasis on customer reviews, as no company could claim it is the best meal kit delivery service in Canada for 2023 without highly rated reviews. In addition, we've ordered, cooked, and enjoyed the meal kits sent out by meal delivery companies over several months to create our own impression. For some of the smaller and more regional meal kit services in Canada, we've had to rely on the experiences of our family and/or friends who live in those areas. More than anything we have made a real effort at becoming industry experts covering every aspect of the meal kit delivery industry.
Compare the top 10 rated meal kits companies
AB, BC, MB, NB, NS, ON, PE, SK
AB, BC, MB, NB, NL, NS, ON, PE, QC, SK
AB, BC, MB, NB, NL, NS, ON, PE, QC, SK
AB, BC, MB, NB, NS, ON, PE, QC, SK
AB, BC, MB, NB, NS, ON, PE, QC, SK
Meal Kit Delivery Availability in Canada
Due to the fact that Canada is a vast country, there are only a few meal kit delivery services that serve each and every Canadian region. In fact, it's only the global leader in meal kits – HelloFresh who boasts a REAL national coverage, with the other two large companies in this space, Chefs Plate and Goodfood, covering most of Canada. Other medium-sized meal delivery services are available only on a regional basis – Cook It in Quebec and Ontario, FreshPrep in Alberta and British Columbia, and so forth.
Luckily for you, we have done all the necessary legwork to make sure you're not forced to do trial and error in regards to finding the best meal kit delivery service to your location. All our top lists showing the best (recommended) meal kit companies are geo-targeted, meaning, the companies appearing on these lists service your location. Our system identifies your location based on your IP address and based on our testing it works approximately 99% of the time. We also created a meal kit delivery finder by postal code tool so you can see which companies deliver to your door. If you want to read about the local meal kit scenes in Canada right now and see the complete selection per area have a look at our regional guides below:
Toronto Meal Kits Review 2023
HelloFresh, Goodfood, Chefs Plate, and Fresh City Farms, in addition to several regional companies!
Calgary and Edmonton Meal Kits Review 2023
The "Big 3", FreshPrep + three smaller local meal kit delivery firms: Rooted, Spud, and Simply Supper.
Montreal and Quebec Meal Kits Review 2023
All meal kits companies in Canada are available
Vancouver Meal Kits Reviews 2023
Eat Your Cake, Fresh Prep, FUUD, 2 Guys With Knives and The Good Stuff.
Halifax and the Maritimes Meal Kits Reviews 2023
Offering the Big 3 companies with no local competitors in Halifax, Newfoundland, and the Maritimes.
Winnipeg, Regina, and Saskatoon Meal Kits Reviews 2023
The top 3 companies are available together with ZestyKits available partially in the region.
Our Top 10 Reasons to Try Meal Kits
The best part?
You don't have to worry about supper until it's time to cook! No grocery shopping, no meal planning. With just a few clicks, everything you need to cook a healthy meal is delivered to your door. You get to have our cake and eat it too! (Although there hasn't actually been a cake-for-supper recipe yet, you never know what's coming next …)
Because meal kits such as those put out by meal kit providers like HelloFresh, Chefs Plate, and Goodfood have eased the stress of dinner time in our Meal Kits Canada family so much, we thought that we would share our revelation with the rest of Canada, and provide a place to compare all of Canada's meal kit services.
The vast majority of our meal kit reviews are done on a firsthand basis. While our team members have personally subscribed to Canada's largest food box services, there is a limit (even for us!) to what we can order each week, partially due to our location. Since there are several regional Canadian meal kit providers that can only deliver to parts of the country we don't live in, we've done our best to track down trustworthy friends in each area who will detail their firsthand experiences for us. As we are able to try more companies, we will post more information and add more meal prep services to our comparison. According to Statista, the meal kit industry is set to reach around $1.92 billion (CAD) this year alone in Canada. If you haven't experienced meal kits in your home, why not jump on board?
Meal Kits in Canada for Special Diets
For those customers that follow special diets, have specific food preferences, or watch their weight, some meal kit companies create dedicated menus that are tailored to suit these needs. We reviewed various diets and meal preferences and grouped the companies accordingly so you have everything on one page.
Meal Kit Coupons in Canada 2023
Fuss-free dishes at wallet-friendly prices. Order now for meals starting at $2.99/serving + Free Shipping on 1st box
Claim Now
Get Up to 20 Free Meals and Make Meal Time Your Favourite Time Of Day Through HelloFresh's Easy Delicious Meals. Enjoy Delicious Meals Without The Hassle Of Meal Planning Or Grocery Shopping.
Claim Now
Meal Kit Delivery Comparisons
We took the best meal kit companies in Canada and compared them to each other. The idea isn't to give you a definitive answer on which meal kit delivery service is better and which is worse, but rather to highlight the similarities and differences between companies as well as their unique features. This will help you decide what's right for you and your household. For example, one company may offer a low carb plan, while another has a big variety of vegetarian options. With our meal kits comparison pages, anyone can become an expert in this space in a matter of minutes. 


Who Are We?
The Meal Kits Canada site was founded by Kyle Prevost and his wife. They started by ordering meal kits from one company in Toronto and really liked them. Later, they tried more meal kit delivery services and eventually decided to make a site where they would review the meal kits and share their experiences with fellow Canadians.
Fast forward some years later—the Prevost family decided not only to expand their reviews to all the meal kit services in Canada but also to implement a more scientific approach to meal kit reviews in addition to their personal experiences. The majority of personal experiences on this site are written by Mr. or Mrs. Prevost themselves.
Today, Kyle Prevost no longer has an active role in the site nor owns it; we are a team of researchers who collect and analyze data about meal kit services. We order and cook meal kits from different companies, compare and rate them, and present our findings in a way that even novices can understand, but comprehensively. 
Click here to read more about us and contact us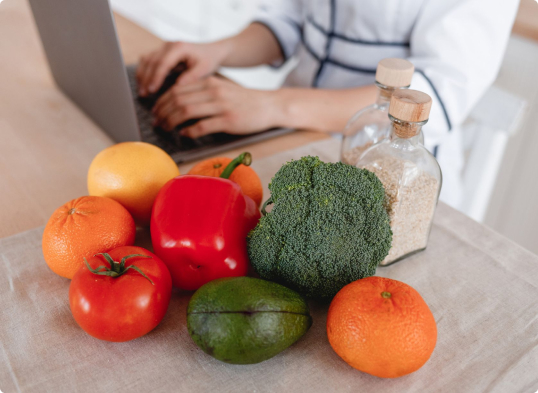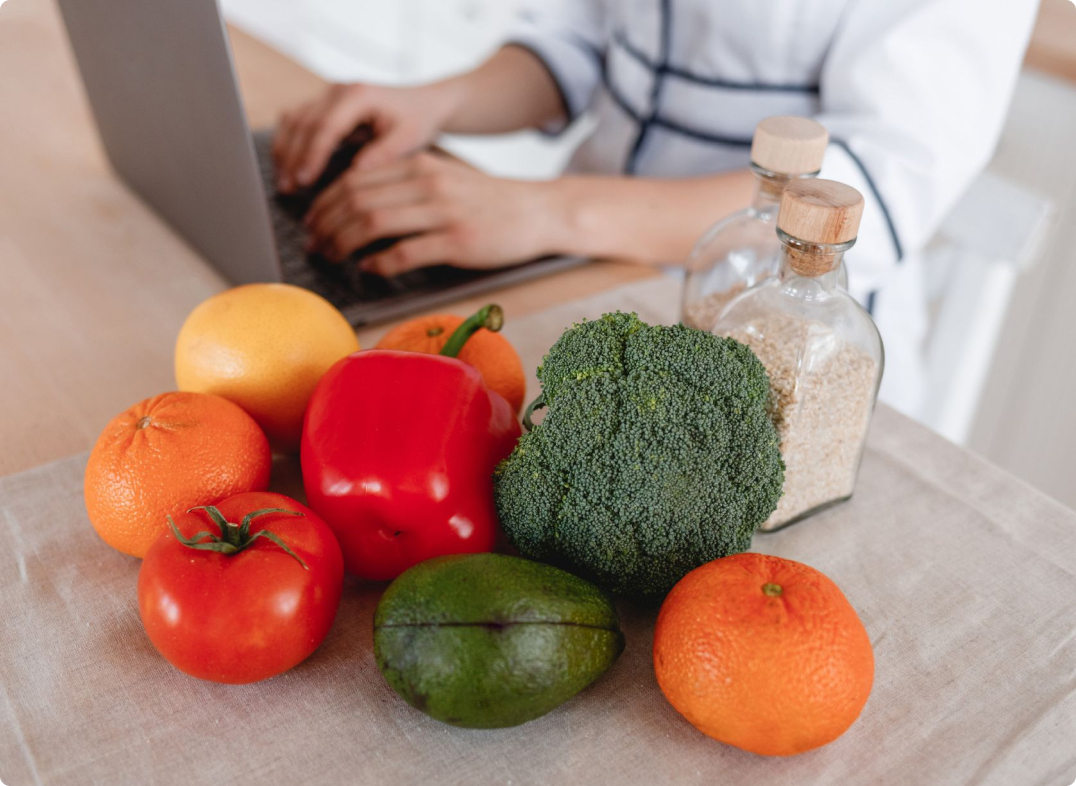 Frequently Asked Questions:
What is the difference between meal kit companies? How can I choose the best one?
There are several large meal kit delivery companies that operate in Canada. Companies on our list offer many options to cover all your needs, and yes, some plans can seem pretty similar.
In order to decide which meal kit subscription is right for you and your household, you should pay attention, among other things, to variations of meals and ingredients in a box—special dietary options (gluten-free, vegetarian, vegan, etc.), frequency of delivery, number of eaters, and customization options. All of this information is readily available on the provider's site and although we cover it extensively, it's best to double check, particularly if you or a loved one has strict dietary requirements. 
Which meal kit subscription box is the best?
Do all of the meal kit companies deliver anywhere in Canada?
Is there a meal delivery charge?
Do I have to be home to get my meal kit delivery? What if I'm not home—am I out of luck?
How long will the meal kit stay cold on my doorstep and fresh in my fridge?
Do you have Keto, Paleo, Gluten-free, Halal, and Kosher options?
Are there any offers for vegetarians and vegans?
How many dishes are on the company menu?
How big are the meal kit portions?
What is the cooking time?
Understanding the Ins and Outs of Meal Kits in 2023
Learn more about meal kits in Canada in our articles below, including how they can benefit your health and the environment:
Our Mission
MealKitsCanada.ca is a personalized Canadian meal kit review and comparison platform that helps you discover your next favorite meal kit delivery company in just a few clicks. You can learn all the details about the company's reputation, meal plans, menus, pricing, and more. Whenever we refer to the best meal kit companies or assign a rating to any company it represent our editorial opinion only. 
Affiliate Disclosure: We do feature affiliate links on this website. These affiliate links allow us to earn commissions and to keep producing useful meal kit reviews—without subjecting readers to endlessly-annoying pop-up and banner ads.
Message to our readers: If you've tried one of Canada's meal kit delivery services, we'd love to hear from you. Send us your meal kit review and share your thoughts! Our "best meal kit in Canada" rating is dynamic, and we continue to record data and opinions from coast-to-coast in order to enhance the quality and depth of MealKitsCanada.
Site Disclaimer: Do not use nutritional information and recommendations on this website if you suffer from a serious condition. Some of the links on this website are referral links. We get paid to refer clients to certain companies (but our rating is ours, and you cannot pay to be listed higher).