Longo's Meal Kits
Apparently, meal kit companies are not the only ones selling meal kits. As the market keeps growing, some supermarkets such as Longo's, decided to have a share of it as well. There are differences and similarities in meal kits service from the companies that specialize in it and Longos meal kits that we will discuss below. We compared Longos meal kits to The Big 3 meal kit companies in Canada: Hello Fresh, Chefs Plate, and Good Food.
Additionally, we have compared the meal kit companies to each other in a greater detail. Now you can see our comparison of Hello Fresh vs. Good Food, Chefs Plate vs. Good Food, and Chefs Plate vs. Hello Fresh. We hope this information will help you choose the right company that fits your needs best.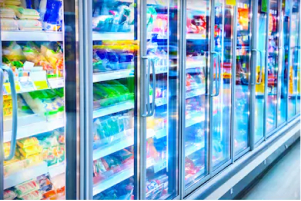 Is Longos a meal kit company?
Even though Longos meal kits have gained popularity among customers, we cannot say that it is a meal kit company in the traditional sense of the word. First and foremost, this is a supermarket where you can buy your groceries, and in addition, you can also order a ready-to-cook meal kit that will come to you pre-assembled according to the recipe that you select.
Why would you choose to buy a meal kit vs. a similar set of groceries? First of all, a meal kit comes with a recipe, so you won't need to spend time browsing YouTube and recipe sites for lunch or dinner ideas. Secondly, all of the ingredients of the meal kit come pre-measured, so you won't buy anything extra and won't have to discard any unused groceries, thus reducing the overall waste of food. Third, this is a great time-saving opportunity since you don't have to plan your meals and walk around the shopping aisles collecting all the ingredients for your recipes.
Unlike the majority of meal kit companies where the minimum order is for two people, Longos meal kits are also available for just one person. There are about ten new recipes each week to choose from, with the caloric intake ranging from 290 to 850 calories per meal. The prices run $8 to $20 per serving, which is comparable to other meal kit companies as well. And in addition to the lunch and dinner meal kit, you can also order a Breakfast Bundle that consists of eggs, yogurt, oatmeal, juice, and other traditional breakfast items.
How do Longos meal kits compare to other meal kit companies?
The concept for DinnrTime was borne from a dilemma that we, and many other people, experience on a daily basis. After long days of work, sometimes you just don't feel like cooking. Unfortunately, the most affordable and convenient options- fast food and mass produced frozen dinners- also happen to be the most unhealthy. At the same time, talented Home Chefs in smaller households are often forced to cook more than they need and are unable to reap the benefit of buying ingredients in larger quantities. The DinnrTime platform introduces the meal-sharing economy, so that everyone can eat healthier and more affordable home-cooked meals while reducing food waste. Our Values: DinnrTime.com is a local, social enterprise dedicated to making healthy, home-cooked meals more accessible, bringing communities together, reducing food waste, and reducing cost of living expenses.
| | Longo's | Meal Kit Companies |
| --- | --- | --- |
| What do they sell? | Groceries, like any supermarket, and meal kits in addition to that | Meal kits plus extra items, e.g. snacks |
| Is it a subsription service? | No, you cannot subscribe to a weekly meal kit delivery | Yes, the subscription auto extends weekly |
| How is it packaged? | Meal kits come in a cooler | Meal kits come in an insulated box with ice packs |
| How it is delivered? | Need to select a window which may be changed, must be present for delivery | Any time on a specific day, no need to be present |
| Do you need to order weekly? | Yes, you need to select recipes every time | You can select recipes or they will be assigned to you based on your previous choices |
| Can you customize your order? | You can choose a customizable Pick Your Own kit | You can only change the number of recipes and servings per week |
| How wide is the selection? | 8-10 meals per week | Varies by company form 3 to over 20 meal per week |
| Where do they deliver? | Ontario | The Big 3 deliver all over Canada, local companies deliver in certain areas only |
While Longos meal kits have a lot in common with conventional meal kit companies such as HelloFresh or Zesty Kits, there are a lot of differences that do not allow us to consider Longo's a meal kit company. Longos meal kits are just a side business for the retail company that mostly sells groceries, and is not a subscription service like most meal kit companies in Canada.
While the majority of meal kit companies will ship their meals automatically on a certain day of the week, this is not the deal with Longos meal kits. Longos meal kits will not be delivered automatically every week; customers will need to order them individually each time. To expedite the order, they may save their previously ordered meal kits in "Favorites," but in order to receive them, they will need to process the order manually each time.
Once you subscribe to a meal kit company, you select the number of servings and the number of recipes you would like to select each week. You subscribe to a plan, which includes the types of meals that you prefer. It can be a Vegetarian Plan that includes plant-based meals only or a Family plan that has kid-friendly meals. You can choose the recipes, or they will be chosen for you according to your preferences and based on your previous orders. With Longos meal kits, you will need to make your selection weekly. Specialty meals, such as vegetarian or kid-friendly, may not be available each week.
Longos meal kits delivery
The conventional meal kit companies ship their meal kits in a well-insulated box with an ice pack to ensure that the food inside will stay fresh long enough until the customer is ready to unpack and refrigerate it. While Longos meal kits are delivered in a cooler, the delivery person does not leave the cooler with the meal but takes it back with them.
When you order a meal kit from a regular meal kit company, such as Chefs Plate, you don't have to be at home to get the package; it will be delivered to your door in an insulated box and left there. However, Longos meal kits cannot be left on the porch for a significant amount of time, so you have to be at home to receive them. This causes a certain amount of inconvenience, considering that Longo's can change the delivery time. At the moment, Longos meal kit delivery is available in Ontario only.
Longos meal kit types
| Kit Type | Impress | Build Your Own | Express | Singles |
| --- | --- | --- | --- | --- |
| Time | 25-35 min | 10 min | 10 min | 20 min |
| Price | $19.99 | $11.99 | $10.99 | $8 |
| Serves | 2 | 2 | 2 | 1 |
There are several types of Longos meal kits: Impress, Build Your Own, Express, and Singles.
Impress is the most traditional meal kit that is very similar to meal kits from other companies. The customers have eight chef-inspired recipes to choose from. They will receive the recipe they chose with step-by-step instructions and all the necessary ingredients. It will take about half an hour to cook a meal for two. It is perfect for those who would like to impress their date or a partner with a gourmet home-made dinner for a fraction of the restaurant price. Impress meal kits start from $19.99 for two servings.
Build Your Own meal kits include four ingredients: carbs (rice or pasta or potatoes, etc.), proteins (meat or fish or poultry, etc.), vegetables, and a sauce. These ingredients can be mixed and matched according to the customer's taste. A Build Your Own meal kit for two starts at $11.99.
Express meal kits are for those customers who don't like to spend much time in the kitchen. There are three recipes available each week, for example, Chicken Linguine, Pad Thai, or Sweet Teriyaki Chicken. Each of these recipes will take ten minutes or less to cook, and there are two servings included in each kit. The prices start at $10.99.
What makes Longos meal kits different from the majority of meal kits is the Singles option that offers delicious meals for one person that can be cooked in 20 minutes or less. A sample variety of options includes Kansas City Steak, Greek-Feta Stuffed Pepper, Herb & Garlic Tofu with Ratatouille, Mediterranean Chicken, Jerk Chicken, or Santorini Chicken. The prices start at $8. You can see other weekly options to choose from below.
Meals
Longos Signature
Meal Kit, Chicken
Pad Thai
Longos Signature
Meal Kit, Chicken
Pad Thai
Longos Signature Meal
Kit, Roasted Garlic & Red
Pepper Chicken Linguin
Longos Signture
Meal Kit, Spaghetti
With Garlic Shrimp
Longos Signture
Meal Kit, Penne
Primavera
Longos Signature Meal
Kit, Orecchiette With
Sausage & Rapini
Price
$12.99
$12.99
$12.99
$12.99
$12.99
$12.99
Time
950 g
800 g
850 g
695 g
910 g
770 g
Calories
380
230
290
820
420
850
Serving Size
303 g
250 g
280 g
349 g
455 g
385 g
Final words about Longos meal kits
While Longo's is not a traditional meal kit company, Longos meal kits have a great chance to gain popularity among customers. For some, not having to subscribe to a weekly plan is more of a plus than a minus as they prefer to buy their meal kits occasionally rather than on a regular basis. Another big advantage of Longos meal kits is that they are available in a single serving, which is great for the growing population of young adults who live on their own, and you can get as many as you need if you have guests or plan a family dinner.
The variety, nutritional value, and price of Longos meal kits are comparable to some conventional meal kit companies with the exception of vegan, vegetarian, and kid-friendly meals, which are not available at Longos. Hopefully, these meals will be included in their future menus.
Another disadvantage of Longos meal kits is that they need to be unpacked and refrigerated as soon as possible because their delivery packaging is not insulated well enough. This may not be an obstacle for those who work from home and can receive deliveries personally.
Overall, we can say that if you live in Ontario and shop at Longo's, you may find Longos meal kits to be a great option for dinner, whether you want to impress your significant other or just cook a quick dinner for yourself.