Longo's Meal Kits: Variety, Prices, and How it Works (2023)
Apparently, meal kit companies are not the only ones selling meal kits. As the market keeps growing, some supermarkets such as Longo's, decided to have a share of it as well. There are differences and similarities in the meal kits service provided by the companies that specialize in this area and Longos meal kits that we will discuss below. We compare Longos meal kits to The Big 3 meal kit companies in Canada: Hello Fresh, Chefs Plate, and Goodfood.
Additionally, we have compared the big meal kit companies to each other in greater detail. Now you can see our comparison of Hello Fresh vs. Good Food, Chefs Plate vs. Good Food, and Chefs Plate vs. Hello Fresh. We're sure that with all of this information, you'll be able to choose the right company that fits your needs best. After all, meal kits are a personal and subjective decision. There are obvious preferences like those who need or want vegetarian meals vs others who follow a meat lover's diet, and then there are factors that are important to some but won't influence some people's decisions, such as delivery times. We'll share everything you need to know about the meal kits Longos offers and give you an overview of the company too.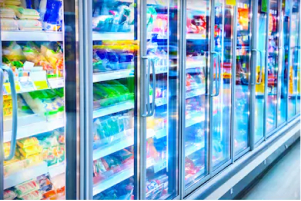 Is Longos a meal kit company?
Even though Longos meal kits have gained popularity among customers, we cannot say that it is a meal kit company in the traditional sense of the word. First and foremost, this is a supermarket where you can buy your groceries, and in addition, you can also order a ready-to-cook meal kit that will come to you pre-assembled according to the recipe that you select.
Why would you choose to buy a meal kit vs. a similar set of groceries? First of all, a meal kit comes with a recipe, so you won't need to spend time browsing YouTube and recipe sites for lunch or dinner ideas. Secondly, all of the ingredients of the meal kit come pre-measured, so you won't buy anything extra and won't have to discard any unused groceries, thus reducing the overall waste of food. Third, this is a great time-saving opportunity since you don't have to plan your meals and walk around the shopping aisles collecting all the ingredients for your recipes.
Unlike the majority of meal kit companies where the minimum order is for two people, some of the Longos meal kits are also available for just one person. There are 17 lunch or dinner meal kits to choose from, with the caloric intake ranging from 550 to 890 calories per serving. The prices run $8 to $11.50 per serving, which is comparable to other meal kit companies as well, even cheaper in some cases. And in addition to the lunch and dinner meal kit, you can also order a Breakfast Bundle that consists of eggs, yogurt, oatmeal, juice, and other traditional breakfast items, costing $29.99.

Longos also has frozen meal kits, which we haven't included in the recipe count on this page because when you search for Longos meal kits they only list the 17 dinners and 1 breakfast bundle. Plus, the others are more like frozen meals you just heat up. But, there are tasty options like the Mina halal butter chicken and rice meal kit, which costs $15.99 for two people or servings. Something else to consider — if you like sushi — there is a wide selection of ready-made sushi platters, including all the old favourites from California rolls to maki avocado pieces. These start at $4.99 and go up to $55 (58 pieces). 
Quick comparison of Longos meal kits vs meal kit companies
While Longos meal kits have a lot in common with conventional meal kit companies such as HelloFresh or Zesty Kits, there are a lot of differences that do not allow us to consider Longo's a meal kit company. Longos meal kits are just a side business for the retail company that mostly sells groceries, and is not a subscription service like most meal kit companies in Canada.
| | Longo's | Meal Kit Companies |
| --- | --- | --- |
| What do they sell? | Groceries, like any supermarket, and meal kits in addition to that | Meal kits plus extra items, e.g. snacks |
| Is it a subscription service? | No, you cannot subscribe to a weekly meal kit delivery | Yes, the subscription auto-extends weekly |
| How is it packaged? | Meal kits come in a cooler | Meal kits come in an insulated box with ice packs |
| How it is delivered? | Need to select a window which may be changed, must be present for delivery | Any time on a specific day, no need to be present |
| Do you need to order weekly? | Yes, you need to select recipes every time | No, you can select recipes or they will be assigned to you based on your previous choices |
| Can you customize your order? | You can choose a customizable Pick Your Own kit | You can choose the number of recipes and servings per week and some companies let you swap ingredients |
| How wide is the selection? | 17 (the menu doesn't change weekly) | Varies by company, from 3 to over 35 meals per week |
| Where do they deliver? | Toronto and Great Toronto Area | The Big 3 deliver all over Canada, and local companies deliver in certain areas only |
Longos Grocery Gateway delivery service
At the moment, Longos meal kit delivery is available in the following areas: Toronto and the Greater Toronto Area including Oshawa, King, Mississauga, Stouffville, Oakville, Burlington, Milton and as far west as Kitchener/Waterloo, Guelph, and Hamilton, and as far north as Barrie.
You can sign up for a Longos Grocery Gateway Delivery Pass+ to receive unlimited free deliveries and other perks like discounts on items. There are two options: 3-month delivery pass ($49.99) or 6-month delivery pass ($79.99). Without a delivery pass, delivery fees start at $7.99 depending on your postal code and the delivery window. Deliveries arrive in compostable bags and recyclable cardboard boxes. It's on its way to becoming a Zero-Waste delivery service, too!

While the majority of meal kit companies will ship their meals automatically on a certain day of the week, this is not the deal with Longos meal kits. Longos meal kits will not be delivered automatically every week; customers need to order them individually each time. To expedite the order, they may save their previously ordered meal kits in "Favorites," but in order to receive them, they will need to process the order manually each time. This also means that you don't get a rotating changing menu. Perhaps Longos might add or take away a meal kit or two from time to time but they will remain virtually from week to week. This is in contrast to meal kit delivery companies that change the menu every week so you don't get bored. 


Longos locations — if you want to visit a store
You'll find Longos at Ajax, Ancaster, Applewood, Aurora, Bathurst, Bayview, Boxgrove, Brampton, Brookfield Place, Burloak, Elizabeth, Fairview, First Canadian Place, Glen Erin, Green Lane, Guelph, Hudson's Bay Centre, Imperial Plaza, Leaside, Liberty Village, Maple, Maple Leaf Square, Markham, Milton, Mount Pleasant, Oakville, Ponytrail, Richmond Hill, Rutherford, Southeast Oakville, Stouffville, Walkers Line, Weston, Winston Churchill, Yonge and Sheppard, and York Mills. 

Chefs Plate: Get 67% OFF the 1st Box + 22% 2nd & 3rd!
Apply discount
HelloFresh: Get up to 20 Free Meals
Apply discount



Longos meal kits on offer in 2023
Longos doesn't have any plans to subscribe to, unlike dedicated meal kit companies. With food subscription box services you select the number of servings and the number of recipes you would like delivered each week. You often get to subscribe to a plan too, which includes the types of meals that you prefer. It can be a Vegetarian Plan that includes plant-based meals only or a Family plan that has kid-friendly meals. You can choose the recipes, or they will be chosen for you according to your preferences and based on your previous orders. With Longos meal kits, you will need to physically make your selection weekly, either in-store or online. There are no vegetarian or vegan meal kits in the fresh section, as part of the 17 on offer, so it won't be a suitable option for many. 

Here are some sample fresh meal kits you can get from Longos:
Meals
Longos Signature
Meal Kit, Chicken
Pad Thai
Longos Signature Meal
Kit, Roasted Garlic & Red
Pepper Chicken Linguine
Longos Signature
Meal Kit, Spaghetti
With Garlic Shrimp
Longos Signature
Meal Kit, Veal Parmigiana with Penne Marinara
Longos Signature Meal
Kit, Orecchiette With
Sausage & Rapini
Total Price
$16.99
$16.99
$16.99
$12.99
$16.99
Total Size
950 g
850 g
695 g
545 g
770 g
Calories
380
290
710
850
890
Serving Size
303 g
280 g
348 g
505 g
385 g
You can buy these in-store or order them online, along with other grocery items if you want. You'll find everything you need at Longos — aside from meal kits — from cleaning products to fruit and veg to Longos bakery items. One of the most popular 
Longos history
Longos Canada was started by three brothers who immigrated from Sicily, Italy, in 1951. It was originally a fruit market and over the years expanded to be the successful business it is today with 36 locations, and the Longos logo is instantly recognizable to anyone in the area. Today, it's Empire Company who owns Longos' majority (51%), but Anthony Longo (from the Longo family) is the CEO and running the business. 
Longos meal kits – in the past
Longos used to have a different meal kit offering, The conventional meal kit companies ship their meal kits in a well-insulated box with an ice pack to ensure that the food inside will stay fresh long enough until the customer is ready to unpack and refrigerate it. While Longos meal kits were delivered in a cooler, but the delivery person didn't leave the cooler with the meal kits but took it back with them.
When you order a meal kit from a regular meal kit company, such as Chefs Plate, you don't have to be at home to get the package; it will be delivered to your door in an insulated box and left there. However, Longos meal kits couldn't be left on the porch for a significant amount of time, so you had to be at home to receive them. This caused a certain amount of inconvenience, considering that Longo's can change the delivery time. 
Longos meal kit types offered previously
There were several types of Longos meal kits: Impress, Build Your Own, Express, and Singles.
| Kit Type | Impress | Build Your Own | Express | Singles |
| --- | --- | --- | --- | --- |
| Time | 25-35 min | 10 min | 10 min | 20 min |
| Price | $19.99 | $11.99 | $10.99 | $8 |
| Serves | 2 | 2 | 2 | 1 |
Impress was the most traditional meal kit that was very similar to meal kits from other companies. The customers had eight chef-inspired recipes to choose from. They would receive the recipe they chose with step-by-step instructions and all the necessary ingredients. It would take about half an hour to cook a meal for two. It was perfect for those who wanted to impress their date or a partner with a gourmet homemade dinner for a fraction of the restaurant price. Impress meal kits started from $19.99 for two servings.
Build Your Own meal kits included four ingredient categories: carbs (rice or pasta or potatoes, etc.), proteins (meat or fish or poultry, etc.), vegetables, and a sauce. These ingredients could be mixed and matched according to the customer's taste. A Build Your Own meal kit for two started at $11.99.
Express meal kits were for those customers who don't like to spend much time in the kitchen. There were three recipes available each week, for example, Chicken Linguine, Pad Thai, or Sweet Teriyaki Chicken. Each of these recipes would take ten minutes or less to cook, and there were two servings included in each kit. The prices started at $10.99.
What made Longos meal kits different from the majority of meal kits was the option for meal kits for singles that offered delicious meals for one person that could be cooked in 20 minutes or less. A sample variety of options included Kansas City Steak, Greek-Feta Stuffed Pepper, Herb & Garlic Tofu with Ratatouille, Mediterranean Chicken, Jerk Chicken, or Santorini Chicken. The prices started at $8. There still aren't many companies today that offer single meal kits, but WeCook is a meal kit company that delivers pre-made meals to Ontario and you can order single portions. 
Final thoughts about Longos meal kits
While Longo's is not a traditional meal kit company, Longos meal kits have a great chance to gain popularity among customers. For some, not having to subscribe to a weekly plan is more of a plus than a minus as they prefer to buy their meal kits occasionally rather than on a regular basis. Another big advantage of Longos meal kits is that they some are available in a single serving, which is great for the growing population of young adults who live on their own, and you can get as many as you need if you have guests or plan a family dinner.
The variety, nutritional value, and price of Longos meal kits are comparable to some conventional meal kit companies with the exception of vegan, vegetarian, and kid-friendly meals, which are not available at Longos. However, they have lots of ready-to-eat meal options like pizzas and pastas which would suit these groups.
One disadvantage of Longos meal kits is that they need to be unpacked and refrigerated as soon as possible because their delivery packaging is not insulated to last for the same amount of time as traditional meal kit companies. This may not be an obstacle for those who work from home and can receive deliveries personally.
Overall, we can say that if you live in Ontario and shop at Longo's, you may find Longos meal kits to be a great option for dinner, whether you want to impress your significant other or just cook a quick dinner for yourself. The fact that you can just pick one up with all of your groceries is definitely a plus, and you're supporting a local business.
Frequently Asked Questions:
Where is the Longos head office?
What are the Longos Ajax hours in-store?
Does Longos sell meal kits?