Vegetarian Meals and Meal Plans in Canada
Are you a vegetarian yet? Vegetarianism has become an increasingly popular diet in the 21st century. More and more people, especially from younger generations, are becoming vegetarians for various reasons. According to a survey conducted by Dalhousie University, led by Canadian researcher Sylvain Charlebois, the majority of Canada's vegetarians are under the age of 35.
Almost ten percent of Canadian adults considered themselves vegetarians in 2018. Currently, 2.3 million people in Canada are vegetarians. This is a big rise from fifteen years ago when there were only 900,000. More than 850,000 Canadians identify themselves as a vegan. The rate of vegetarianism and veganism is expected to continue to rise, and meal kit companies in Canada are responding to this surge with vegetarian meals and meal plans. But what are the best vegetarian meal kits in Canada? Read on to learn how to get Canada's tastiest vegetarian meal kits delivered right to your door.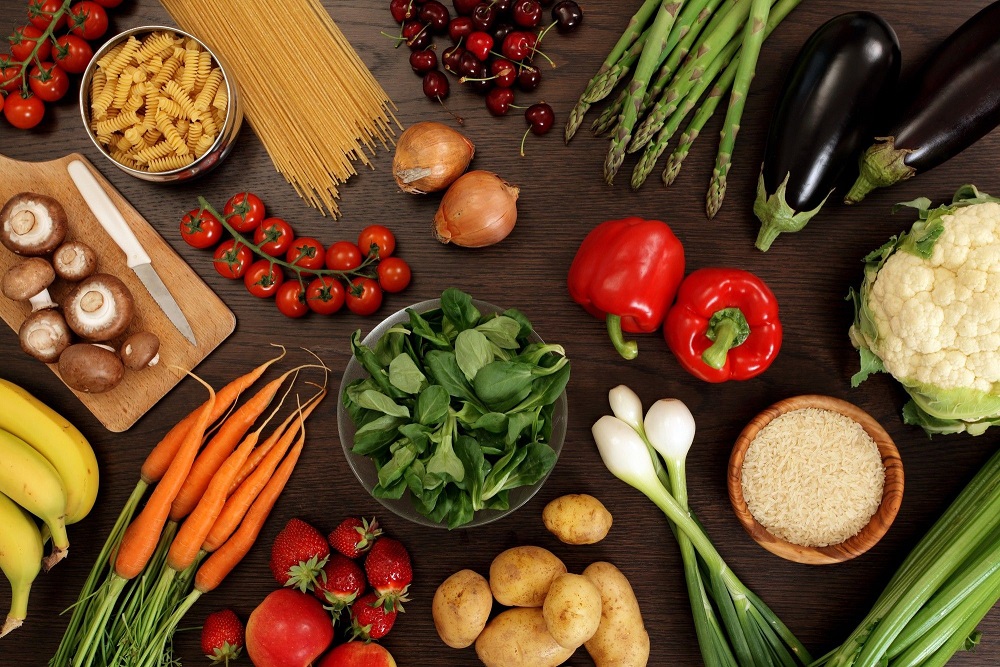 Best Vegetarian Meal Kits in Canada
These companies offer the best vegetarian meal kits to their Canadian customers:
Why Do Canadians Go Vegetarian?
Among the many reasons why young Canadians go vegetarian are environmental concerns and personal health benefits. Many vegetarians and vegans are also striving for a cruelty-free lifestyle and seek to avoid products that were obtained through mistreatment of animals. A vegetarian diet excludes most types of meat but may include poultry, fish, eggs, and dairy products. A vegan diet is plant-based only.
Going Vegetarian for Environmental Benefits
Environmental researchers found that farm animals contribute to global warming by producing methane. Vegetarians believe that the less meat they eat, the fewer animals need to be farm-raised. By reducing the population of farm-raised animals, vegetarians hope to decrease global warming. Many vegetarians not only quit eating meat but also stop wearing clothes made of fur and leather.
Another issue that vegetarians stand against is animal cruelty. Many commercial farms raise animals in inhumane overcrowded conditions, using toxic medication and hormones, and many environmentally-friendly vegetarians strongly oppose those practices by supporting animal welfare causes.
Going Vegetarian for Personal Health Benefits
Scientific research has shown that a vegetarian lifestyle is very beneficial for one's personal health. People who eat mostly vegetarian meals tend to lose excess weight and keep it off. As a result, they have fewer cardiovascular problems, lower glucose levels, better cholesterol levels, and a lower incidence of total cancer. Research shows that a vegetarian diet may also reduce the risk of metabolic syndrome, which includes obesity and type 2 diabetes.
Vegetarian Meal Kits and Meal Plans
Almost every meal kit company in Canada responded to the rising wave of vegetarianism with vegetarian recipes, vegetarian meal kits, and even all-vegetarian meal plans. Getting vegetarian meal kits delivered is a major convenience for busy Canadians who may not have the time to shop for vegetarian ingredients in a retail store.
One of The Big 3 companies, Hello Fresh, offers a Veggie Plan that includes three meals for two or four people who do not eat meat. HelloFresh vegetarian recipes feature plant-based proteins and delicious vegetables. Menu items include vegetarian meals such as Veggie Chili, Arugula and Pesto Flatbread, Kale and Black Bean Quesadillas, and more.
Chefs Plate, another Big 3 company, also supports a vegetarian diet and offers a Vegetarian Box to its customers. This is a meal plan that includes nutritious vegetarian recipes packed with fresh produce, whole grains, and plant-based proteins.
Cook It is another company that offers a robust vegetarian meal plan. Each week customers can choose from 4 to 6 diverse vegetarian dishes and select whether they want 2, 3, or 4 portions of each. Cook It also strives to ensure that their produce is local and organic wherever possible, stating that they "guarantee a minimum of 50% local products in every box for maximum freshness and flavour." As of now this meal kit is only available in Ontario, Quebec, and the Maritimes.
Good Food Vegetarian Basket is one of the first vegetarian meal kits that became available to subscribers. The price per serving is less than $10. There are three vegetarian recipes available for two or four people every week.
These are some of the best vegetarian meal kit services in Canada. However, not only big nationwide meal kit companies offer vegetarian meals and plans. Smaller local companies such as Zesty Kits, which is currently only available in Saskatchewan, also offers vegetarian meal plans. The Plant-Based Plan at Zesty Kits offers three vegetarian recipes for two, four, or six people starting at $68 per week. Another vegetarian meal kit company called Rooted serves Alberta vegetarians and vegans.

One other local meal kit company, FreshPrep delivers meal kits in the Vancouver area. The company does not have a specific vegetarian plan. However, there are always vegetarian options available among ten meal choices each week. 
Final Words About Vegetarian Meal Plans 
Overall, a vegetarian diet has a lot of great benefits, which include improved health and addressing environmental and animal cruelty concerns. It is a more ecologically-sustainable option and a positive lifestyle choice, so there is no surprise that more and more Canadians are choosing a vegetarian diet.
In response, meal kit companies in Canada now include vegetarian recipes in their menus and offer vegetarian meal plans. Every major meal kit company, such as Hello Fresh, Good Food, and Chefs Plate, delivers vegetarian meal kits nationwide, and smaller companies like Zesty Kits also offer vegetarian meal kit delivery to their local customers. When searching for vegetarian meal kits in Canada, you'll be glad to see that there is something for everybody.