---
Not Available via MKC
Miss Fresh Meal Kits Review 2020
Miss Fresh is the first Canadian meal kit company that has partnered up with a major grocery chain. It wasn't always that way, though. MissFresh was started in Montreal in 2015 by Ritter Huang, Bernard Prevost, and Marie-Eve Prevost. These three co-founders have collectively retained 30% of their growing company.
The Montreal-based food subscription box company states that they are, "A Canadian company that strives to help people lead a healthier lifestyle by making eating healthy at home easy and accessible to everyone." Much like MissFresh's "Big 3" competitors in the Canadian meal kit space, (see our Hello Fresh Review, Goodfood Review, and Chef's Plate Review) MissFresh seeks to bring convenient, nutritious cooking to your doorstep.
Miss Fresh Ratings by Our Readers
Cast your vote by selecting either button
Official website:
www.missfresh.com
Plans for
Price ranges
$62.00 – $149.00 / week
$8.75 – $11.17 / serving
No exclusive promotions available via RHW
Editorial Notes
Miss Fresh has a solid offering that resembles other companies in this industry in every sense, but being smaller, localized, and a relative newcomer, we don't see an advance over other brands such as HelloFresh. In order to form a better opinion of Miss Fresh, we will have to test it ourselves and collate more opinions from across the web.
Miss Fresh meal kits offer a great variety of meals. For each meal, there is nutritional and allergen info provided. Vegetarians may enjoy a whole separate plan developed specifically to their culinary preferences. Gluten-free options are also available.
Miss Fresh Credibility and Reputation
Founded in 2014, the Miss Fresh meal kit company now works in partnership with Metro grocery stores (meaning they have had overall control of the company since 2017). This is certainly an interesting development in that it appears to be the first large-scale grocer/meal kit partnership in Canada. Metro is going to experiment with the "traditional" meal kit model. By offering snacks and breakfast "add-on" options, they are able to offer little extras that their competitors currently aren't offering.
Metro CEO Eric La Flèche stated in an interview that, "The meal kit business is quite small […] the sales are modest, for sure. It's something you have to invest in to get the customer to buy in."
One area where there will be an obvious synergy for the partnership is the ability to pick up a MissFresh food subscription box at Metro locations. This is certainly a nice deal if you're a regular Metro shopper, and allows Miss Fresh to cut back on delivery costs—all while potentially bringing more foot traffic through their stores.
In a separate interview, Metro CFO François Thibault summed up the partnership by stating, "As an alternative solution to healthy eating that is easy to prepare and delivered to your door, MissFresh offers products that will be complementary to what we have in store, which will help us to better meet the needs of consumers."
| | |
| --- | --- |
| Established in | 2014 |
| Registered in | QC |
| CEO | Unknown |
| Clients in Canada | Unknown |
| BBB grade | No rating |
| Independent rating | (Google) |
Miss Fresh Menu: Plans and Meals
Price per serving
n/a
$11.00
$10.22
$9.67
n/a
$11.17
$10.50
$10.10
$10.25
$9.92
$9.31
n/a
n/a
$10.33
$9.56
$9.08
n/a
$10.50
$9.88
$9.50
$9.63
$9.33
$8.75
n/a
Shipping
n/a
$0.00
$0.00
$0.00
n/a
$0.00
$0.00
$0.00
$0.00
$0.00
$0.00
n/a
n/a
$0.00
$0.00
$0.00
n/a
$0.00
$0.00
$0.00
$0.00
$0.00
$0.00
n/a
Weekly Total
n/a
$66.00
$92.00
$116.00
n/a
$67.00
$84.00
$101.00
$82.00
$119.00
$149.00
n/a
n/a
$62.00
$86.00
$109.00
n/a
$63.00
$79.00
$95.00
$77.00
$112.00
$140.00
n/a
Miss Fresh offers two meal kit plans, regular and vegetarian. Both plans include up to five recipes per week for up to four people. Vegetarian meals will cost you $8.75-$10.50 per serving, while regular meal prices range from $9.31 to $11. These prices compare to the prices of their competitors.
The minimum order that MissFresh will ship is six total portions (say, three meals and two portions) or two meals of four portions each (for a total of eight portions). The rationale behind this minimum is simply that it isn't cheap to ship food all over Canada to various doorsteps. Consequently, MissFresh simply needs this quantity ordered so that they can continue as a company!
One very unique aspect of MissFresh (and likely owing to their partnership with Metro grocery stores) is that healthy snacks like chickpeas can be added on to your main meal kit subscription. You can also order ready-to-eat meals, healthy breakfast options, beverages such as specialty teas and coffees, desserts, as well as an outbox and granolas box.
| | |
| --- | --- |
| Cooking skills needed | Basic |
| Ingredients sourced from | Canadian farms |
| Vegetarian restrictions | Select with plan |
| Exlude an ingredient (e.g. pork) | Choose by meal |
| Calorie range | Choose by meal |
| Low carb options | Choose by meal |
| Allergy restrictions | Choose by meal |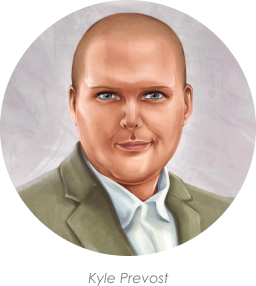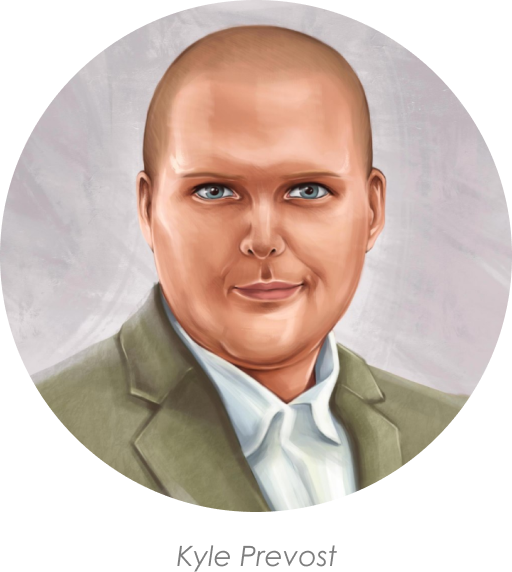 The Site Founder's Personal Experience with Miss Fresh
No MissFresh review would be complete without some actual examples of the meals that you'll be cooking up. My favorite meals were Souvlaki Chicken Fusilli Sprinkled with Crispy Bacon, Frisky Fish Tacos with Lime-Coriander Cream, Honey and Garlic Shrimp Skewers, and Brussels Sprout and Caramelized Onion Pizzas with Parmesan. All theme meals took me less than 30 minutes to cook!
As one might expect, Miss Fresh takes the freshness of their food seriously. Their freshness guarantee states that if you ever receive an item that you can't use, simply contact them, and they'll "make it right."
Like other leading Canadian meal kit companies, MissFresh packs its delicious goodness into an insulated box. If you're not home (and aren't comfortable with having your food subscription box on your step), the best options for delivery include having it delivered to your workplace (where the insulated box will keep it fresh), or making friends with a local business owner that can accept it for you. Basically, whatever you do for other packages that you receive will likely work for your Miss Fresh meal kits.
While the MissFresh ice packs are easily reusable, you will quickly realize that it doesn't take long to have a lifetime supply of ice packs stored up! The cool thing about MissFresh icepacks is that you can simply empty out the water-based biodegradable solution and recycle the plastic liner.
Terms and Fine Print
Delivery
| | |
| --- | --- |
| Delivery area | BC, NS, ON, QC |
| Home delivery | Yes |
| Work delivery | Yes |
| Must be present for delivery | No |
| Delivery window | Delivered weekly at your preferred time |
| Box stays cold for | Several hours |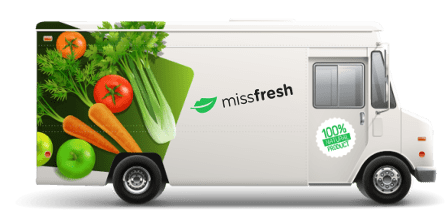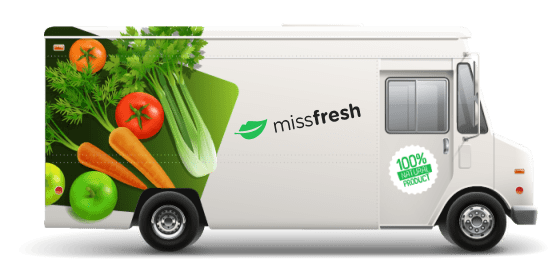 Those of you who live in Ontario or Quebec can order Miss Fresh delivery to your home or office at no additional charge. You don't need to be present for delivery since all Miss Fresh meal kits are very well insulated and can stay on your porch for several hours, even during summertime.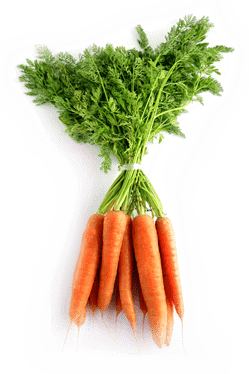 Flexibility
| | |
| --- | --- |
| Switch between plans | Unknown |
| Minimum subscription length | 1 week |
| How to cancel subscription | Email |
| Extra charge for skipping week | No |
| Weekly deadline to cancel/skip | Unknown |
| Auto-renewal | Yes |
| Personalization options | Recipes per week, Number of people |
Similar to all other meal kit companies, Miss Fresh delivers their kits weekly at your preferred time. Once you need to skip a week or cancel your subscription entirely, you need to notify the company by phone or email before your weekly cutoff time.
Support and Usability
In case you need to contact Miss Fresh customer support, they are available via phone, email, and social media. Unfortunately, there is no online chat on the Miss Fresh website. A downloadable mobile app is also not available at the moment.
Address
4220 Griffith St, Saint-Laurent, QC H4T 4L6
Frequently Asked Questions about Miss Fresh
Is there a delivery charge?
No, Miss Fresh does not charge a separate delivery fee. Everything is included in the price.
Where is Miss Fresh delivery available?
Residents of Ontario and Quebec can order Miss Fresh to their homes or offices.
Do I need to cook all meals?
No! Miss Fresh offers ready-to-eat meals for meat-eaters, vegetarians, and vegans. In addition, you can order desserts, beverages, and snacks.
How long does it take to cook a Miss Fresh Meal?
Well, it depends on your culinary skills, but most meals take 20-30 minutes to cook.
How long can the Miss Fresh package stay on my porch?
All Miss Fresh food comes in well-insulated packages, so it may stay fresh for several hours, even in summer.
The Final Words About Miss Fresh
The Miss Fresh meal delivery company has been on the market since 2014. After its partnership with the grocery store retailer Metro in 2017, Miss Fresh started delivering not only ready-to-cook meals, but also breakfast items, beverages, desserts, snacks, and meals that are already cooked and ready-to-eat. All meals come with nutritional information.
Should you decide to subscribe to the Miss Fresh weekly meal kit boxes, you have the option to choose a plan for meat-eaters or vegetarians. Vegetarian meals are slightly cheaper, and, as some people believe, slightly healthier than meals in the regular plan.
In case you live outside of the Miss Fresh delivery area, which only includes Ontario and Quebec, you are welcome to check our meal kit reviews for other Canadian provinces and select the meal kit company that fits you best.
Select up to four meat and vegetables recipes out of 12 meals each week
This plan contains 5 vegetarian meals with no meat or seafood