Vegan Meals and Meal Plans in Canada
Today there are over 850,000 people in Canada who identify themselves as vegan, and this number is growing. What is veganism? Some people consider veganism to be a special diet that excludes any animal-based food. Unlike vegetarians, who only exclude meat, vegans also exclude poultry, fish, eggs, and dairy. Other people consider veganism a way of life. Vegans stand strongly against animal cruelty and exploitation, whether for food, clothing, medical research, or any other reason.
While many meal kit companies in Canada have already incorporated vegetarian meals and plans to their services, only very few have vegan options. One of them, Zesty Kits, is offering its customers in Saskatchewan the Vegan Plan that consists of three vegan recipes per week for two or four people.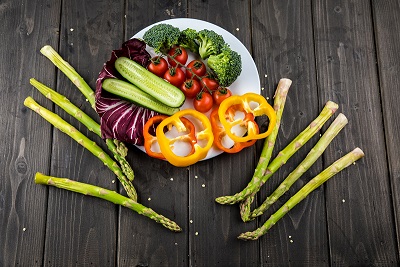 Vegan Diet Pros and Cons
Apparently, there are many health benefits of the vegan diet. Multiple research studies showed that people who followed a vegan diet had lower weight. There was a lower incidence of heart and cardiovascular disease, type 2 diabetes, and some types of cancer. Vegans had a lower cholesterol level and healthier blood pressure compared to carnivores.
On the other hand, a vegan diet may lack key nutrients that come in very limited quantities in plant-based food compared to animal-based food. These include vitamin B-12, iron, calcium, vitamin D, omega-3 fatty acids, zinc, iodine, and more. To support their health, many vegans have to take over-the-counter or prescribed supplements that reimburse the deficiency of these nutrients.
Vegan vs. Vegetarian Meal Kits
While many meal kit companies in Canada  offer vegetarian meals and meal plans, only one local company that serves Saskatchewan offers a Vegan Plan to their customers at the moment. This plan includes three vegan meals a week that can be ordered for two or four people. The price per serving is around $12. In other companies, including The Big 3, vegans can order certain meals that satisfy their diet restrictions, but no vegan food subscription boxes are available at the moment.
Thus, Hello Fresh vegan options include vegetarian meals such as Kale and Black Bean Quesadillas with Fresh Tomato Salsa and Sour Cream, where the sour cream comes in a separate pouch and can be easily avoided. A similar situation with vegan meals is in Chefs Plate . Vegan diet followers can order Chipotle Lentil Burrito Bowls with Pico De Gallo and Avocado. This meal also includes sour cream that can be left out while cooking. The same is true for GoodFood vegan meals. You can select vegetarian meals and leave out all of the ingredients that are not vegan.
Zesty Kits is the only meal kit company so far to offer a vegan plan. Each week, the company delivers three plant-based and vegan recipes to their customers in Saskatchewan. Such meals as Baked Nachos, Pad See Ew, and Lemon Pepper Super Bowl contain only vegan-friendly ingredients. Zesty Kits proudly uses local and seasonal Saskatchewan-grown produce that conforms to most common vegan practices: no meat, no fish, no dairy, no eggs, and no honey. You can order up to six portions a week for about $12 per serving.
Final Words About Vegan Meals and Meal Kits
Even though the vegan diet is not as popular as the vegetarian diet among Canadians, there are a growing number of people who recognize the benefits of living a vegan lifestyle for their health and environment. As the demand for vegan food is slowly growing, so does the supply.
While the majority of meal kit delivery companies have not only included single vegetarian meals to their menus but also developed whole vegetarian plans, for vegan diet followers, it may not be as easy to find a company that provides vegan food subscription boxes. If you would like to order HelloFresh vegan meals, for example, you still need to read the list of ingredients carefully to make sure the recipe fits your lifestyle. In many cases, it is possible to avoid or leave the non-vegan ingredients out.
At the moment, vegan food lovers in Saskatchewan are the luckiest Canadians because they have Zesty Kits that delivers vegan recipes and ingredients to their local customers. We hope this company will grow soon, and more vegan diet followers in Canada will be able to order meal kits from them.