Prepd Meal Kits Review (How to Order Meals in 2023)
Unfortunately, Prepd did not survive on their own and had to join forces with Fresh City Farms, but we still have the Prepd review for you if you need more information about this company, as their website no longer exists.

See the best meal kits companies in Canada.
Prepd was a Toronto-only meal kit company that had tried to cut costs to the bare minimum in order to compete with the national "Big three" Canadian meal kit companies. For more info on those, see our Hello Fresh Review, Goodfood Review, and Chef's Plate Review.
There is also a US-based Prepd Pack company that has nothing to do with Prepd meal delivery in Toronto. Prepd Pack is a company that makes a special lunchbox (Prepd Pack) which can include meals or food to be heated up in a microwave inside plastic containers that go in the lunchbox. This company is indeed still around and looks to be doing very well. 
Prepd Ratings by Our Readers
Cast your vote by selecting either button
Official website:
prepd.ca
Plans for
Price ranges
$26.68 - $200.00 / week
$10.00 - $13.34 / serving
No exclusive promotions available via MKC
Prepd Review: Editorial Notes
The Canadian Prepd brand was exclusively a meal kit company. So, unlike former fellow Toronto-only competitors Fresh City Farms, Prepd did not have the option to order add-ons with your food box subscription. The Prepd website promoted a similar value proposition to that of other Canadian meal kits, saying: Get everything you need to make an amazing dinner in 30 minutes. Delivered from $10/plate. No planning. No shopping. No fuss. This was quite similar to what other meal kit delivery companies in Canada had to offer.
One unique aspect of Prepd was the fact that you could order single-person subscriptions AND there was a weekly option for both 2- and 5-meal boxes. Most other meal kits tend to stream you into a 3- or 4-box subscription model.
Another neat option was to order a one-time-only sample box that we've only ever seen offered by Prepd. (Although there is nothing stopping anyone from ordering a week's worth of food and then cancelling on other meal kit sites.)
Prepd Review: Credibility and Reputation
| | |
| --- | --- |
| Established in | 2018 |
| Registered in | Toronto, ON |
| CEO | Unknown |
| Independent rating | (Google) |
Because Prepd was a relatively small company with a meagre website and little media exposure, we were not able to garner a ton of background information about the company other than the fact that it was one of the first meal kit companies to start off in Toronto, and that it tried to cut costs as much as possible. The few Prepd reviews that we could find on Yelp and Facebook were over two years old, but they were mostly positive.
Overall, the customers appreciated the low prices, having the option to order only two meals per week, and the option to order a sample box to start. When it came to the cons, they wished for a wider delivery area, better packaging, and a more informative website.
Prepd Meals and Plans
Price per serving
$13.34
$10.00
$10.00
$13.33
$10.00
$10.00
$10.00
$10.00
$13.33
$10.00
$13.33
$10.00
Shipping
$0.00
$0.00
$0.00
$0.00
$0.00
$0.00
$0.00
$0.00
$0.00
$0.00
$0.00
$0.00
Weekly Total
$26.68
$40.00
$80.00
$39.99
$60.00
$80.00
$100.00
$120.00
$53.32
$160.00
$66.65
$200.00
Prepd used to have six weekly recipes to choose from, three for meat-eaters, and three for vegetarians, which were delicious and easy to follow. Each wholesome, balanced meal was about 700 calories. When you signed up, you could pick either omnivore (2 meat & 1 vegetarian meal) or vegetarian (3 vegetarian meals) option, but you could always mix and match between any of the Prepd meal choices.

You could order two to five meals a week just for yourself, for two, or for four people. The prices ranged from $10 to $13.33 per serving.

You didn't need any special skill to cook Prepd meals. Every step was clearly marked and explained in the instructions. All the necessary equipment was listed there too. In case you would prefer to avoid any components of the recipe, you could easily do so as each ingredient was packed separately.
| | |
| --- | --- |
| Cooking skills needed | Basic |
| Ingredients sourced from | Local farms and vendors |
| Vegetarian restrictions | Choose by meal |
| Avoid an ingredient | Choose by meal |
| Calorie range | Choose by meal |
| Low carb options | Choose by meal |
| Allergy restrictions | Choose by meal |
Terms and Fine Print
Delivery
| | |
| --- | --- |
| Delivery area | ON |
| Home delivery | Yes |
| Work delivery | No |
| Must be present for delivery | No |
| Delivery window | Unknown |
| Box stays cold for | 4 hours |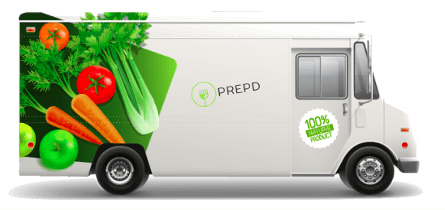 Prepd delivery was available in Toronto only. There were two popular options: you could order a meal kit directly to your home, or you could pick it up at a certain location. Prepd meals were delivered weekly. You didn't have to be present for delivery, but the boxes only kept meals fresh for up to four hours, so it was only convenient for those who worked from home or didn't work at all.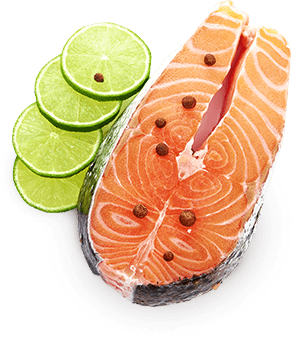 Flexibility
| | |
| --- | --- |
| Switch between plans | No |
| Minimum subscription length | 1 week |
| How to cancel subscription | Online account |
| Extra charge for skipping week | No |
| Weekly deadline to cancel/skip | Tuesday at Midnight |
| Auto-renewal | Yes |
| Personalization options | Number of people, Recipes per week |
Once you signed up for the Prepd meal kit, you had the flexibility to pause/cancel/resume your deliveries whenever and as often as you wished. However, some customers complained that they could not just click a button on their site to cancel the subscription. (There was a button, but it directed you to call or email Prepd customer service.) Most meal prep companies now let you do it online or over their app.
Support and Usability
In case you encountered any issues with Prepped, their customer service representatives were always happy to assist you by phone or email. (There was no online chat available on their website, no social media accounts, and no mobile app.)
Customer Reviews
To give you the most comprehensive understanding of the Prepd meal kit service, we wanted to take a deep dive into the experience other customers had with the company and their feedback regarding the service they received. We also set out to understand where Prepd stood in comparison with other meal kit companies. To do this, we analyzed hundreds of online reviews left by people who had tried different meal kits, including Prepd, putting each review in the positive, negative, or mixed category. When reading each review, we noted all the specific pros and cons reviewers included in their feedback. Finally, we compiled a list of all the recipes Prepd customers talked about in their feedback and determined the best performers.
It's worth mentioning that there's a certain level of bias involved when it comes to online reviews. This happens because most online feedback is written by customers who were either extremely happy or extremely dissatisfied with the products or services they received, making the reviews seem very polarized. However, people who were generally happy with the goods usually don't go online to leave feedback. This review polarization is present in all areas, however, it is especially true in industries where services or goods are sold online from start to finish, which includes most meal kits. Because of this, we feel it's necessary to look beyond the simple five-star rating and analyze the specific pros and cons of the service reviewers mention.
Distribution of Prepd reviews compared to industry-wide averages
During our review analysis, we wanted to determine how Prepd compares to other meal kit delivery services. To do this, we perused reviews of the company found on consumer rating platforms and marked each as positive, negative, or mixed. Feedback left by customers who were clearly happy or unhappy with the company was put in the positive or negative category respectively, while reviews where people mentioned both positive and negative things about the service were marked as mixed. Interestingly, Prepd reviews were overwhelmingly positive, as the company received no negative reviews and only one mixed. These results are much better than the average numbers in the industry, suggesting that Prepd provided a better service than many of its competitors.
Data was compiled from 2150 reviews about 13 different companies across 9 review sites. Prepd had 24 reviews
Most frequently given reasons for liking or disliking the company
Once we determined that the online feedback Prepd meal kits received was overwhelmingly positive, we wanted to understand what exactly customers loved about the company's meal kits or service. Most happy customers mentioned tasty food, responsive customer support, and rich variety in their feedback. The percentage of people who liked Prepd food and customer support was about the same as the industry average, albeit slightly higher, while the proportion of customers who thought the company offered a rich variety of recipes was significantly higher than the industry average. This is interesting, given that HelloFresh has more than 35 meals on the menu each week. As for the cons of the company, only one reviewer had a complaint about Prepd service, stating that the website wasn't inconvenient. Overall, these results show that Prepd likely offered a very high-quality service.

Data was compiled from 7123 apparent reasons from 2150 reviews. Prepd data had 108 reasons in 24 reviews
Three most popular recipes mentioned in reviews
Finally, we set out to determine which Prepd recipes the company's customers loved the most. According to online feedback, chicken with corn salad, stuffed mushrooms with asparagus, and BBQ turkey bacon burger were the top three crowd favourites from Prepd.
stuffed mushroom with asparagus
Frequently Asked Questions:
When did Prepd close?
Prepd closed in late 2019. The last date of service was October 27.
Can I continue my meal kit service with Fresh City?
Is there a Prepd discount code?
The Bottom Line
So what happened in the end? The Prepd meal delivery company was trying hard to offer meal kit delivery services to customers in Toronto and keep the prices low. However, it could not survive on its own and was acquired by Fresh City Farms. The Prepd discount code PREPD is still available to use with Fresh City Farms. However, even Fresh City Farms has stopped offering meal kits, although continues to offer pre-made meals and food and beverage items. If you want to receive affordable meal kits every week, please see our reviews for the companies that deliver meal kits in your area and pick the one that fits you best.
No exclusive promotions available via MKC
---