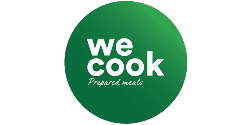 ---
WeCook Canada Review 2023 (Menu Options, Meals, Costs, Service)
In recent years the industry of online meal kit delivery services has grown a lot as people prefer pre-portioned homemade healthy meals to save time. WeCook Canada is one of the best food delivery companies in Quebec and Ontario. Delivering freshly prepared
meal kits right to your door
and paving the way for you to spend more time doing what you love and less time shopping and trying to plan out perfect meals. Within this company, meals are crafted by an in-house chef, in a zero-waste facility, using only fresh ingredients bought from local suppliers. WeCook ensures that you are provided with the best quality carefully portioned food.
Visit website
WeCook Ratings by Our Readers
Cast your vote by selecting either button
Plans for
Price ranges
$81.30 - $352.50 / week
$10.75 - $14.55 / serving
Review Summary
Since WeCook never compromises in quality and quantity of the food, it is no surprise to see it swiftly propel to the top of this market, making them Quebec's meal kit leader when it comes to prepared food delivery services. They also offer a vast variety of food items (e.g. smoothies, snacks) alongside changing their main meal menu every week. This serves as a crowd-pleaser since no one wants to eat the same thing every single day and get bored with their meals. A rotating menu eliminates this issue and ensures that you are always on your toes by trying new dishes and culinary treats every week.
WeCook Meals and Menus
The WeCook menu changes weekly from a selection of more than 500 meals. Customers are provided with 14 different meals to choose from every week. In these meals, they not only provide meat and chicken options but also one to two vegetarian recipes on the menu every week. The company acknowledges that just healthy and fresh meals are not enough and hence also offers their customers to buy sealed foods as well as snacks and groceries. With the user-friendly services of this ready-to-eat meal delivery service users can devise their plan for up to four weeks in advance and choose what type of main courses they would like along with various sides and snack options available to make the meals all the more appetizing. 
At first, when you sign up for the service and subscribe your account to their website, it lets you choose the portion of the meat you would prefer with each meal (Small - 100g / Regular - 200g) and then gives you the option to sign up for one of their plans, according to the number of meals you want per week that starts from 6 per week and go up to 30 per week. The larger size meal plans are unique to WeCook and mean that two people could enjoy all of their breakfasts, lunches, and dinners from the same company, without ever needing to cook! Many meal kit companies only offer 3-4 dinners per week, mainly because the ingredients have to be fresh to cook with. 

Once you have chosen your plan, the wecookmeals.ca site lets you decide what you want to eat daily along with allowing you to order your choice of side to go with it. There are five choices of side dishes available: 1) Rice and vegetables, 2) Potatoes and vegetables, 3) Quinoa and vegetables, 4) Sweet potatoes and vegetables, 5) Vegetables only. 
Groceries and Additional Meals Offered
One of the main benefits of ordering through WeCook is the number of extras you can add on to your order. As well as their 'Prepared Meals' you can also browse the following categories: Sealed food, Snacks, Groceries, and Breakfasts. This can save you much more time at the supermarket, as it's not just dinners covered. Here are some sample items and costs:
Sealed Food
•

Swiss ham and chicken mince with mustard sauce (2x500g) = $26.95

•

Roasted salmon cubes, sweet corn chowder (2x500g) = $33.95

•

Homemade grilled rabbit sausage, carbonade sauce (2x500g) = $39.95
Snacks
•

4 White chocolate, raspberry, and strawberry protein cookies = $14.95 + tax

•

6 Chocolate hazelnut energy balls = $11.95 + tax

•

4 Peanut butter pretzel protein brownies = $14.95 + tax
Groceries
•

4 Banana, strawberry, and flax smoothies (300ml each) = $20.95

•

100% Arabica espresso coffee beans (350g) = $12.95 

•

Oatmeal with dark chocolate and red berries (320g) = $8.95 
Breakfasts
•

Western Omelette with turkey sausage, ground pork, smoked ham, vegetables, spices, and herbs = $9.95

•

The Mexicano, with eggs, sweet potatoes, legumes, chorizo, mango, cheese, vegetables, and spices = $9.95 

•

WeCook Breakfast Sandwich with turkey, pork, eggs, dried blueberries, cheese, vegetables, herbs, and spices = $9.95 
Flexibility, Credibility and Reputation
| | |
| --- | --- |
| Established in | 2013 |
| Registered in | Dorval, Québec |
| CEO | Etienne Plourde |
| Clients in Canada | 31,000 |
| Independent rating | (Google) |
They deliver your food on your doorstep for free but only in Ontario and Quebec. It is also assured that the food will remain fresh, healthy, and clean throughout the delivery process. You can order from anywhere in these two cities, it can be your home or office. 

They deliver between 9 am to 9 pm; if an individual does not receive its order then they leave it on their door. However, you are recommended to receive your parcel and put it in the refrigerator.
In case you need to change your preferences, skip a single delivery, or put your deliveries on hold for a block of time, you need to notify the company earlier than 9 am the day before your delivery. In case you need to cancel your subscription, you can do it via your online account, by phone or email.
Meal Plans
WeCook offers you four meal plans. The 6 meal plan, the 9 meal plan, the 14 meal plan, and the 22-30 meal plan. Meals range from $11.25 to $14.95, depending on how many you order and whether it's a small or regular size. 
The 6 meal plan is recommended for those individuals who want to replace one meal of the day with a meal from WeCook.

The 9 meal plan is ideal for singles and a couple of people who might not have enough time on their hands to leave out time for cooking.

The 14 meal plan is great for those individuals who are incredibly busy and have no time on their hands to cook at all.

The 22-30 meal plan is perfect for a group of people or families since meals can be chosen individually or shared between everyone for more variety. This meal plan also offers the cheapest per-meal cost for any dish, however slightly.
Price per serving
$14.55
$13.55
$12.75
$11.75
$11.75
$11.75
$11.75
$11.75
$11.75
$11.75
$11.75
$11.75
$13.55
$12.55
$11.75
$10.75
$10.75
$10.75
$10.75
$10.75
$10.75
$10.75
$10.75
$10.75
Shipping
$0.00
$0.00
$0.00
$0.00
$0.00
$0.00
$0.00
$0.00
$0.00
$0.00
$0.00
$0.00
$0.00
$0.00
$0.00
$0.00
$0.00
$0.00
$0.00
$0.00
$0.00
$0.00
$0.00
$0.00
Weekly Total
$87.30
$121.95
$178.50
$258.50
$270.25
$282.00
$293.75
$305.50
$317.25
$329.00
$340.75
$352.50
$81.30
$112.95
$164.50
$236.50
$247.25
$258.00
$268.75
$279.50
$290.25
$301.00
$311.75
$322.50
Favourite WeCook Meals
Customers of WeCook enjoy healthy and fresh recipes from all over the world. Gluten-free salads and bowls are especially favoured. Popular WeCook meals are:

We will introduce three popular WeCook menus to show what you can expect from your meal.
Roasted Salmon Cubes, Sweet Corn Chowder
This non-gluten dish is perfect for pescetarians or anyone that loves fish. You can choose your favourite side to go along with it too. Yum!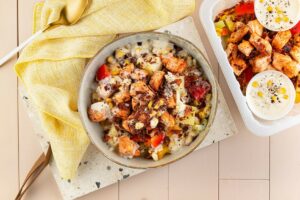 Ingredients: Salmon, Potatoes, Vegetables, Corn, Milk, Cream, Bacon, Onions, White wine, Unsalted butter, Gluten-free chicken broth, Gluten-free flour, Canola oil, Hickory powder, Salt, Paprika, Garlic, Black pepper.
Difficulty level: Easy recipe

Warm Curry Lentil And Root Vegetable Salad
Enjoy this hearty vegetarian curry packed with healthy fats and root vegetables. Perfect for the cold months!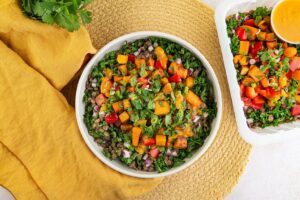 Ingredients: Green lentils, Sweet potatoes, Butternut squash, Parsnip, Celery root, Carrots, Vegetable purée, Red onions, Kale, Bell peppers, Sugars (honey), Onions, Parsley, Cilantro, Garlic, Paprika, Madras curry, Salt, Canola oil, Ginger, Coriander seeds, Turmeric, Yellow curry paste, Coconut milk, Lime juice, Cornstarch.
Difficulty level: Easy recipe

Honey-Garlic Grilled Chicken Thighs, BBQ Sauce
If you like sweet and spicy, this chicken recipe won't disappoint. You can see from the ingredients how much work and love goes into these meals!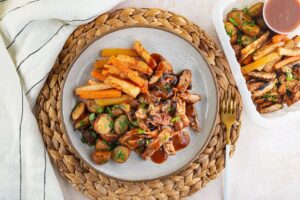 Ingredients: Chicken thighs, Baby potatoes, Vegetables, Ketchup, Sugars (apple juice, stevia, honey), Garlic, Spices, Canola oil, Green onions, Gluten free demi-glace, Hickory powder, Paprika, Lemon juice, Black pepper, Onion powder, Smoked paprika, Cumin, Chipotle peppers, Salt.
Difficulty level: Easy recipe

Promotion
$60 discount available
Get $60 OFF! on your first 3 orders + FREE shipping!
Claim Now
Delivery and Packaging Information
Delivery
| | |
| --- | --- |
| Delivery area | ON, QC |
| Home delivery | Yes |
| Work delivery | Yes |
| Must be present for delivery | No |
| Delivery window | 9am-9pm |
| Box stays cold for | 12 hours |
WeCook delivers to Ontario and Quebec for free. Deliveries are made between 9 am and 9 pm to your home or to your office between 9 am and 5 pm. You don't need to be home to receive your delivery as the WeCook driver will leave your box in front of the door. Your WeCook meals will stay fresh for many hours because they are carefully packaged in an insulated box with ice packs. 
If you're looking for a meal delivery company that is environmentally conscientious then you'll love WeCook. The packaging is recyclable and some of it is even made from recycled materials too!
Flexibility
| | |
| --- | --- |
| Switch between plans | Yes |
| Minimum subscription length | 1 week |
| How to cancel subscription | Online account |
| Extra charge for skipping week | No |
| Weekly deadline to cancel/skip | Any time |
| Auto-renewal | Yes |
| Personalization options | Number of people, recipes per week |
Support and Usability
WeCook is a well-established meal delivery company that not only delivers pre-made meals to its customers but also sells vacuum-sealed meals and locally-sourced meat in bulk to its customers. It has an incredibly user-friendly interface that makes ordering and subscribing to the service very easy and convenient for its customers. They have around 500 dishes on their rotating menu to ensure that you do not get bored of meals at any given time. In addition to this, users can view the menu several weeks ahead and can also view what they had in the previous week in case they are trying to keep track of their meals for a specific diet. Speaking of diets, with the nutritional value of each meal posted with it, users can easily pick out meals that may be suitable for their diets simply by looking at the ingredients and nutritional value posted with each meal.
WeCook has a strong social media presence and advertising and measurement services, due to which it has popular Facebook products and is constantly seen updating its online advertising controlling cookies to improve Facebook products.
In case any issues arise with your order, you can easily get in touch with the customer representatives of WeCook via email or call. The customer representative staff is incredibly friendly and helpful and agents are available to help you every day between 9 am – 9 pm.


WeCook Reviews 2023
We searched reviews left by customers online and overall they're incredibly positive. On Trustpilot, 1,380 customers left reviews and the average star rating was 4.6 out of 5. Customers love the taste of WeCook meals, how healthy they are, and that the portion sizes are generous. 
There are 1,365 WeCook reviews on Google reviews. Here, the company scores an average of 4.3 stars out of 5. Again, people love how delicious the meals are, and that you can customize your sides. If you haven't tried any WeCook meals before, it's a safe bet that you'll like them.
Address
1895 - St François Rd, Dorval, Quebec H9P 1K3, Canada
Frequently Asked Questions:
How long does a prepared WeCook meal last?
The meals are sealed using ''Modified Atmosphere Packaging", and will therefore last for 5 days if it is salad, fish, or seafood. In other cases, it will stay fresh for as long as 7 days in the refrigerator.
Is the product delivered just as it is shown on the website?
Does WeCook have healthy meals and where can I find nutritional facts?
How much does WeCook cost?
What is the WeCook Rewards Program?
The Bottom Line on WeCook Canada
WeCook is one of the most popular meal kit delivery services in Canada. Since it mainly offers ready-made food, it might not be the best option for those who are looking to curate their food, but instead is ideal for those individuals who are busy in their everyday lives and do not have enough time to spend on cooking or really dislike being in the kitchen. As seen by its customer reviews, the food is not only nutritious but incredibly delicious too. In addition to this, the company understands the importance of environmentally friendly containers and thus packages their food in recyclable material only. While WeCook may not be the cheapest service around, they are very fairly priced and ideal for those who have lots going on in their lives but still want to have a decent and healthy meal at least once every day.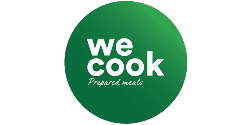 ---
A 200g portion of meat is included in this meal plan
A 100g portion of meat is included in this meal plan