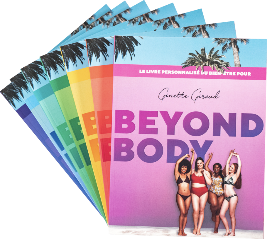 ---
Beyond Body Reviews Canada (Is It The Weight Loss Program For You?)
Beyond Body is a customized wellness book that can help everyone take their health into their own hands and reach their fitness objectives. You take a three-minute quiz, which is how they personalize the book to fit your objectives and way of life. The book contains all the details you need to know about your diet, exercise routine, and ways to lead a healthy lifestyle.
Beyond Body provides services all over the world—including across Canada—and is used by over 200,000 people from 170 different countries. This book's popularity may be due to how affordable it is compared to diet and exercise routines provided by qualified in-person trainers.
By buying the
Beyond Body
book
, you can follow a diet plan by cooking meals to help you lose weight and an exercise routine at a reasonable cost with assured results. Stick with us to find out exactly what you get and what customers say about it. 
Beyond Body Ratings by Our Readers
Cast your vote by selecting either button
Official website:
https://www.beyondbody.me/
Plans for
Price ranges
$0.00 - $0.00 / week
$0.00 - $0.00 / serving
No exclusive promotions available via MKC
Beyond Body: the quiz
The Beyond Body quiz is what distinguishes the book from other weight loss books and programs. After taking the quiz, you can receive your personalized Beyond Body ebook based on your answers. We take a look at the quiz and some of the questions it poses below. 
The quiz has a total of 31 questions and begins generating the first chapters of your Beyond Body ebook after you answer the first few questions. 
Beyond Body offers two versions of its quiz: male and female. Once you choose which one you want to complete, you can gain access to the rest of the quiz. Keep in mind that even though there are two quizzes (one per gender), some questions and options are similar for both quizzes.
During the quiz, you may be asked to specify which areas you want to concentrate on: for example, double chin, flabby arms, saggy breasts, belly fat, thick buttocks, and thick legs and thighs. The quiz also includes questions such as:
•

How many hours do you sleep on average per night?

•

How frequently do you feel stressed?

•

What kinds of fruits,

vegetables

,

meats

, carbohydrates, and other foods do you consume?

•

Do you have any food allergies or intolerances?

•

How much time do you have each day to prepare food?

•

How often do you work out? Do you consider yourself a beginner, intermediate, or advanced exerciser?
The quiz contains some unique elements; for instance, it may ask you to "select the foods you never eat" and then present you with a few random vegetables to choose from. This will help you stick to the meal plans, as you're not forced to eat foods you dislike. Similarly, the quiz asks how frequently you exercise each week, with options of 3, 4, 5, 6 or more times per week. There is no option to choose fewer than three, which may not cover newcomers.
When you finish the quiz, you may be transferred to a page that explains that most weight loss books are not appropriate for you, but the content in the Beyond Body ebook is 99% appropriate for you. While there are vegetarian meals, it's not suitable for vegans. 
The Beyond Body book: what do you get?
Beyond Body offers access to a wealth of information built to help you improve your overall health, focusing on body, mind, and spirit, rather than solely on your ability to lose weight. You will have access to several 28-day meal plans and a variety of recipes to keep you on your toes. 
You can either purchase the book as a detailed ebook or as a hardcover plus ebook. Your Beyond Body book can have your name across the top, and you can choose the colour of your choice. You can view detailed information about the contents of your book, its effectiveness, and your physiological data before checking out. You can see how many pages your book has, as well as how many food combinations are included.
These are the steps you may need to take on your Beyond Body journey:
Take the beyond body quiz: this is a 3-minute quiz where you answer general questions about yourself and your needs. They may ask about your gender, starting weight, goal weight, eating habits, and lifestyle habits.
Receive a digital copy of Beyond Body: your copy can include information tailored specifically to your goals and physiology.
Read your personalized meal plan: this is a customized meal plan based on your preferred (or disliked) ingredients that can help you meet your weight loss goals while also satisfying your tastebuds.
Read your personalized educational content: this is a personalized program that can teach you about healthy habits to improve your well-being following the analysis of your lifestyle habits.
Read your customized weight loss guide: this guide may provide information such as how to shed pounds, get to your ideal weight, and stay there in the long run.
Follow your personal recovery plan: this is a personalized recovery plan to help you soothe sore muscles after a workout and reduce recovery time between workouts.
Implement your plans for 28 days
:
Beyond Body
offers this information based on a 28-day weight loss journey. To be successful, the company recommends sticking to your new habits for 28 days.

How much does Beyond Body cost?
The digital copy of the Beyond Body book costs $39.99 and is delivered to your inbox within 24 hours of purchase. If you want a physical copy, you can pay an extra $25, bringing the total to $65.00 (usually $85). Beyond Body also offers a "Beyond Body Assistant App," which costs around $15.98 per month.
Community support
Every customer can access a Facebook community where they can get weekly healthy living advice, transformation stories, and Q&A sessions with nutritionists and fitness coaches.
Beyond Body
offers live chat support and social media support 24 hours a day, seven days a week. There are also many community groups where people can post and ask questions.
Address
16192 Coastal Highway, Lewes, Delaware 19958
Beyond Body reviews
A quick scan of Beyond Body reviews reveals the successes many people have already achieved with the weight loss program. Canadian Beyond Body reviews have a Trustpilot rating of 4 out of 5 stars. There have been 3001 reviews: 60% of them are five stars and 12% are one-star ratings, with the rest falling in between. This is very positive, especially when it comes to a weight loss program. The most common negative criticism is that some people feel the book is overpriced for what it is, and others complain they weren't aware of the subscription renewal.
According to the vast majority of reviews, the site's services are very effective. Many people appreciate that the book can be personalized. Several customers had previously tried unsuccessful diet plans but found the Beyond Body customized meal and exercise plans to be extremely beneficial in achieving long-term goals. 

Beyond Body book reviews
The book's readability and ease of use are praised in reviews, saying it simplifies weight loss, making it a less intimidating journey. Customers also like the recipes and how simple they are to follow with nice touches like dried pasta and raw meat measurements which help with prepping and cooking. The recipes are also informative. Users indicate that they enjoy the food and appreciate the opportunity to experiment with recipes and create food that isn't bland to eat. The ingredient quantities are also for one portion, which makes it so much easier to prepare meals for singles rather than having to convert larger serving sizes down. You can also customize meals by swapping just about every ingredient, should you be allergic or don't like something.

There is also a Beyond Body app, which customers praise for making their life even easier. It means that recipes are available on your phone and you can create shopping lists. 
Beyond Body weight loss reviews
The official website includes a plethora of user reviews, as well as short descriptions and improvement photographs. Angela, one of the users, left a review stating that the book helped her reduce her weight from 160 pounds to 145 pounds by following the diet and lifestyle guidelines outlined in her personalized book. She also posted pictures of herself before and after her transformation, along with a review. Users can also submit Beyond Body weight loss reviews via video. You'll find these on the company's website and these can help you get a good idea of how the book has helped real people.
Data was compiled from 2150 reviews about 13 different companies across 9 review sites. Beyond Body had 0 reviews
Data was compiled from 7123 apparent reasons from 2150 reviews. Beyond Body data had 0 reasons in 0 reviews
Frequently Asked Questions:
Can I access program samples?
While you can't get a full sense of how thorough and personalized the program is, Beyond Body can send you a sample-sized snippet of the book before you buy it so you can get a sense of what you're investing in.
Are the recipes intended for a single person?
What is the Beyond Body return policy?
Can I cancel Beyond Body?
Beyond Body: our final thoughts
Beyond Body's personalization and its assistant app are what set it apart from the crowd of other weight loss programs.
Most weight loss programs are designed for the masses and may not provide personalized, long-term results. Beyond Body is a personalized program that can address the root cause of your weight gain and is extremely simple to follow for fast and long-term weight loss. It's based on principles from the hypocaloric diet, like eating 200-300 fewer calories a day, rather than cutting food out. This is generally a much more practical approach to dieting and lays a solid foundation for long-term success. 
Most people report feeling healthier, having more energy, and losing fat quickly after just 28 days!
No exclusive promotions available via MKC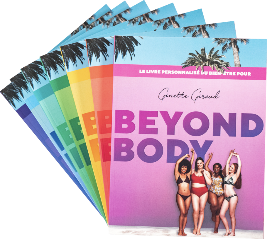 ---